, Published : Apr 26, 2018, 1:48 am IST | Updated : Apr 26, 2018, 1:48 am IST
In next two-three years, recruitments through social media are expected to rise to 25% from the current 10%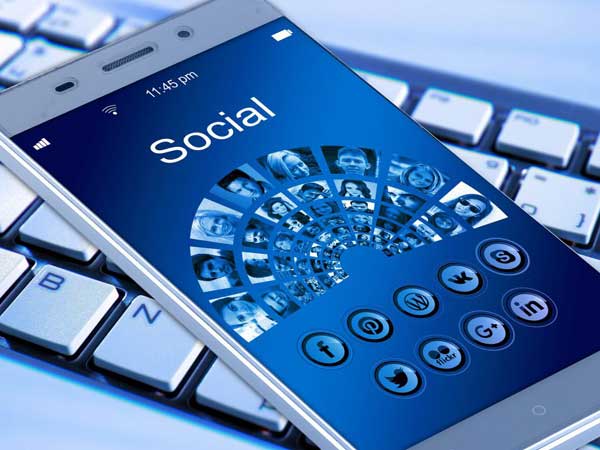 Social media becomes platform for hiring
When it comes to hiring, the role of social media is no longer limited to gaining some interesting or useful information about a potential candidate. Social media is actually becoming a platform for the recruitment companies to publicise a job opening, get responses from aspirants and even zero in on the right talent.
Early adoption of artificial intelligence (AI), machine learning and bots is set to make hiring through social media much easier in the future.
"Almost 10 per cent of the recruitments are curre?ntly happening through social media. The trend has st?arted catching up fast and in next two-three years we expect around 25 per cent of the recruitments to happ?en through Facebook or Linkedin," said Aditya Nar?a?y?an Misra, chief executive officer, CIEL HR Services.
According to him, recr?uitment agencies are using social media in four ways to reach out to the job aspira?nt. The companies put up a general post about the job opening in their social me?dia page, which goes into the general feed and is viewed or shared by interested people.
Sometimes, Facebook or Linkedin pick up such po?sts on the basis of the content and send them to potential candidates. The recruitment agencies also ha?ve the option to pay the social media sites to publicise about an opportunity. The site then uses its algorithms to find out potential candidates who may be interested in the job and advertise the content on their pages.
The agencies are also ma?king use of specialised groups of employees to post the opportunities relevant for such groups. According to Misra, currently the role of social me?d?ia is limited to getting res?p?onses from the candida?t?es. But with AI, machine learning and bots, even the process of sorting out the re?sponses and picking up the right candidate can bec?ome easier on the social media. "In the near future, bots would be available on the social media, which may analyse the responses, shortlist the candidates and pick up a bunch of candid?ates for the company to ma?ke a final choice," he said.
"By delegating low-level tactical work to machines, recruiters gain time for mo?re meaningful conversati?o?ns with identified high-potential candidates, giving th?em the personal attenti?on they deserve," said Francis Padamadan, country director at KellyOCG India.
While candidates across junior, mid-level and seni?or-level are available on the social media, generally the responses come from junior and mid-level candidates.
Social media sites also offer services to recruitme?nt agencies in which the info?rmation about a senior-le?vel candidate is passed on and based on this, the age?ncy approaches him in person.