, Published : Sep 8, 2018, 12:43 am IST | Updated : Sep 8, 2018, 12:43 am IST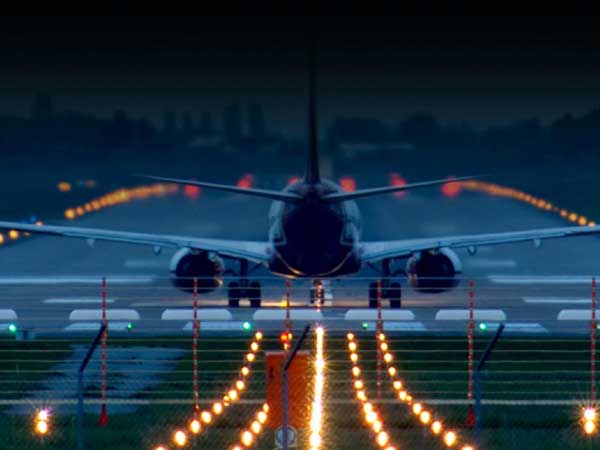 Strategic directions for indian aviation
*Traffic growth continues unabated but the financial outlook has deteriorated dramatically since Jan-2018. At that time CAPA India forecast a consolidated industry loss of USD430-460 million, subject to oil remaining below USD70/barrel and the USD exchange rate at INR65-67. Our revised forecast is for an industry loss of USD1.65-1.90 billion in FY2019, although this could be a conservative estimate at this stage. These projections assume oil at USD75-80/barrel and the exchange rate at INR70-72.
Full service carriers are critically placed and could lose USD1.75-2.00 bn in FY2019. This is largely because of their uncompetitive cost base on domestic operations, where yields have come under intense pressure, but also because of a lack of profitability on international services. CAPA has regularly stated, ever since the time that Kingfisher used to operate, that the market cannot support three full service carriers.
*Three leading LCCs significantly better-placed, but a full year loss cannot be ruled out for them at this stage. Despite their relatively stronger position and having posted very positive results in FY2018, the three largest LCCs are also feeling the impact of the challenges in the operating environment. Although CAPA estimates that their full-year result is likely to range between break-even and modest profitability, at this stage even a full-year loss remains possible (excluding compensation from OEMs and other income).
*Headwinds, but not a downward cycle as economic fundamentals are strong. Despite the challenges faced by the aviation sector, the wider macro-economic conditions remain strong. The economy is expected to grow by around 7.5% this year, and growth in the first quarter was particularly robust at 8.2%. With airlines offering low fares, demand for travel will be stimulated. As a result, domestic traffic is expected to grow at 18-20% this year, and international at 10-12%, consistent with the CAPA India forecast in Jan-2018.
*Sustained oil prices above USD80/barrel and a weaker exchange rate could trigger a downturn. Were cost pressures to intensify, the situation could be exacerbated by the fact that Indian carriers are scheduled to take delivery of around 500 aircraft over the next five years. Simultaneous high fuel prices, peak deliveries, airport constraints and pilot shortages would be a very challenging combination.
*Most carriers are ill-equipped to withstand cyclical downturns. The weak balance sheets and poor liquidity of most airlines are below industry benchmarks. Except for IndiGo, most carriers have cash balances equivalent to less than 2-3 weeks' expenses. FSCs are particularly impacted as they receive a lower proportion of cash from sales in advance. The government may
wish to consider introducing regulations that require airlines to maintain cash to cover at least 60 days expenses.
*Aircraft induction continues at an unprecedented rate. More than 60
narrow bodies are scheduled for delivery over the remaining seven months of this financial year, along with 31 regional turboprops. IndiGo is leading this aggressive expansion. Its fleet size could reach up to 242 aircraft by Mar-2019 (higher than our earlier Jan-2018 estimate of 220 aircraft), subject to there not being any delays due to engine issues for their A320neo deliveries.
*Airlines have completely lost pricing power as a result of the rapid influx of capacity. This is evidenced by the significant decline in yields since April, and especially in July and August, during which period fares have been even lower than CAPA's earlier estimates. Looking ahead, fares below USD50 are widely available for travel between Delhi and Mumbai over the coming days, even on full service carriers. Given the pace of aircraft inductions over the coming months, yields will likely remain at levels at which domestic profitability is elusive. Sale-and-leaseback margins are saving the day for LCCs.
*Industry consolidation remains likely to occur. In Jan-2018 CAPA India had projected that industry consolidation would occur over the next couple of years. This process is likely to accelerate should oil prices exceed USD80/barrel or if the exchange rate continues to weaken.
*Long haul low cost services may be deferred. The adverse environment is likely to result in Indian LCCs deferring plans to launch long haul services with wide body equipment. Even plans for long haul narrow body operations could be rationalised.
*India's airlines have a near-term requirement to raise over USD3 billion in capital. Based on our estimates as at the end of 1QFY2019, FSCs would require around USD2.6 billion and LCCs approximately USD400 million.
CAPA India

Also Read:
State of the industry