, Published : Jan 5, 2019, 1:44 am IST | Updated : Jan 5, 2019, 1:44 am IST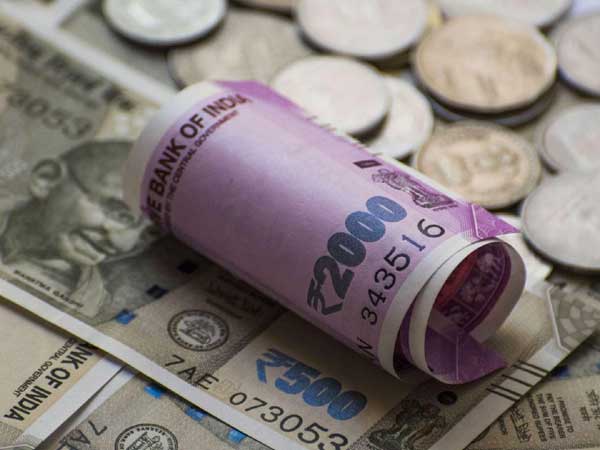 Rupee may remain stable, bond yields to soften in 2019
2019 is likely to be a better year for the Indian rupee and the bond market although there are several domestic and global events that could play party pooper.
But the biggest risk factor continue to be oil prices. The Indian rupee on real effective exchange rate (REER) is closer to its fair value currently and could see a mild depreciation in 2019 compared to the sharp correction that it saw in 2018. During the calendar year 2018, the rupee depreciated by 9 per cent against the US dollar compared to a goldilocks 2017 which had seen the Indian rupee appreciate by 5.5 per cent. Bond yields behaved in a similar manner, as did wholesale inflation and the international price of oil.
The rupee moved from 63 in January and February 2018 to trade below the level of 74 in October 2018 and closed the year at 69.57.
A combination of high interest rates and high brent crude prices ensured that the Indian rupee and the bond market succumbed to current account concerns. The rupee was one of the worst performing emerging market currencies in 2018. Brent crude oscillated between $67 a barrel at the beginning of the year and a high of $85 on October 9 and is now at $54. During the year, the trade war between the US and China weighed on the rupee. Besides, the crisis in Turkey rattled emerging market economies. The rupee was hammered, foreign investors exited their debt and equity investments in India which contributed to the weakening of the rupee. The Reserve Bank of India (RBI) was compelled to hike rates aggressively by 50 basis points in two tranches to maintain financial stability. Credits and equities were also not spared as the hangover from a frothy 2017 continued.
Worries
On Thursday, fiscal worries were back in focus with revenue under the goods and services tax likely be one trillion rupees less than the government's target, and this could push the fiscal deficit to 3.5 per cent of gross domestic product instead of the budgeted 3.3 per cent. The Indian rupee closed flat at 70.17, after opening 13 paise lower on the back of a risk-off sentiment. The unit slumped 22 paise to 70.40 against the US dollar earlier in the day, amid a strengthening greenback and sustained foreign fund outflows. The benchmark 10 year bond yield jumped 7 paise to 7.36 per cent.
Says B Prasanna, head, global markets group at ICICI Bank, "We expect the rupee to strengthen towards 69 by March 2019. Over FY2020, we expect it to trade around 69 to 72 against the dollar. However, much improved external funding metrics and a pullback in the dollar rally should be supportive. We expect the RBI to step in to stem in the sharp appreciation pressures in the currency in the event of a strong improvement in the risk sentiment."
The forex situation is stable though lower than in March when it was $424.5 billion. It is presently at $393 billion. The current account deficit at $35 billion is around 2.7 per cent of GDP for the first half of the year which is a deterioration from 1.8 per cent last year. This has been caused mainly by the higher oil prices up to November. With these prices cooling off, it may be expected that the CAD will improve and could gain by 0.5 per cent in case the status quo remains. FDI has been brisk at $ 17.7 billion while FPI is still negative at $ 9.8 billion for the first half of the year for which the balance of payments accounts is available. The Fed in its recently concluded FOMC has indicated that it has come closer to the end of its rate hike cycle and has indicated only 2 rate hikes during 2019. Other economic aspects which are likely to have impact on the USD/Rupee is the Sino- US bi-lateral trade deal. Some of the key political factors which will influence include the outcome of the general elections in India due around April/ May.
Oil prices
Oil prices seem to have settled and many believe that they will broadly remain stable and range bound in 2019. For India's external balances, lower oil prices imply some reprieve on the FY19 current account and balance of payments position and provides confidence to Foreign Portfolio Investors (FPIs).
Says Salil Datar, executive director, Essel Forex, "A strong government should bode well for the rupee since it will give stability and continuity, while a coalition government could lead to weaker economic policies, weakening the rupee. Basis current scenario, the overall direction for the rupee for 20019 seems to be a range between 69.50/$ – 71-71.50/$."
"We expect USD-INR to range 68.50-71.50 in 4QFY19 and average around 70 in FY2019 and trade with a depreciation bias in FY2020 to average at around 72," said a Kotak report.
Sajal Gupta, Head Forex & Rates, Edelweiss Securities said, "The dovish interpretation of Fed will make USD weaker in general in early part of the year and could be emerging market forex positive. But patchy forward guidance ahead also implies possibly higher market volatility amid data dependency. Besides, risk of global growth derailment (emanating from or including US) could actually make USD a contra-cyclical bet in FX space, despite a more dovish Fed in 2019."
"US-China trade spat will continue to linger on Asian FX outlook, while Brexit developments and outcome by March 2019 could add another layer of (un)certainty in global FX space and risk sentiments. The rupee will not be insulated from any of the global idiosyncrasies and will follow EMFX suit. That said, if markets perceive these risks well and behave sanely, we should see mild dollar weakness in 1HCY19 which should be largely EMFX positive. Separately, rupee volatility could emerge ahead of the election-led event risk if opinion polls start hinting at a mixed mandate, and with investors wary on taking heavy INR assets' positioning ahead of the union elections.
Bonds
According to experts, the benchmark 10-year yield may continue to soften on rising hopes of interest-rate cut by the RBI as inflation indices continue to head downwards. Despite fiscal deterioration, the government 10-year bond yields have come down sharply over the past few months, from a peak of 8.25 per cent (during September 2018) to 7.37 per cent (on December 31) as RBI has emerged as the largest buyer of government bonds. In the last 10 days, the benchmark 10-year bond yield has dropped by 20 basis points. Besides easing liquidity conditions, the sudden softening in global crude oil prices, an appreciation in Indian Rupee has helped the bond market.
The year 2018 was an eventful year for India's bond market in terms of interest rate movements, global turmoil and changes in the regulatory environment. The Indian 10 year G-sec rose to a high of about 8.19 per cent during the year on the back of sustained headwinds including tight market liquidity, persistently high crude oil prices and weakening rupee. However, the closing months of the year have seen a much-needed respite in bond market levels. There is a global slowdown, besides the US Fed is also not being aggressive on rate hikes and would go with two hikes in the first and second quarter. The US yields have softened to 2.7 per cent.
Indian bonds are offering the highest returns compared to other Emerging Markets which could continue to attract foreign portfolio investors. The 10-year Indian Government Bonds real yield is at 5.1 per cent versus 5-year average of 2.6 per cent and 2 per cent for key Emerging Markets. While there is a fiscal slippage risk rising amid lower revenues from GST and disinvestment, however, lower government bond supply on account of a Rs 70,000 crore cut in planned FY19 bond sales and lower-than-planned State Development Loan issuances in H1 FY19 have supported yields. The market expectations of further rate hikes by the RBI have unwound, with the one year Overnight Indexed Swap (OIS) spread suggesting market participants now do not expect any more rate hikes over the next year, compared to expectations of several rate hikes in September 2018. The RBI has increased the repo rate twice by 25 bps each time to bring the anchor rate to 6.5 per cent.
Liquidity
Speaking about bonds, Prasanna adds, "The system liquidity is tight and RBI's assurance of continued Open Market Operations which has been recently stepped up will be supportive. The change in policy rate stance along with low CPI and lower oil prices are all supportive of bonds. Substantial OMOs will ensure system liquidity deficit turns surplus of Q1FY2020. We expect benchmark yields to trade upto 7 to 7.20 range in the medium term provided oil prices stay benign."
After being driven upwards mainly by crude oil prices, the inflation indices are now headed downwards. The CPI inflation was at 2.3 per cent in November as against 4.4 per cent in March 2018.
The RBI has been continuously infusing liquidity through the OMO route since May with Rs 1.86 lakh crore infused so far till December 27, 2018 compared to near zero in FY18. It last month extended such support by raising the amount of bonds it plans to buy in the coming days which could trigger a bond rally in 2019.