, Published : Apr 21, 2018, 2:44 am IST | Updated : Apr 21, 2018, 2:44 am IST
Interview: Pooja Shetty Deora, director, Adlabs Entertainment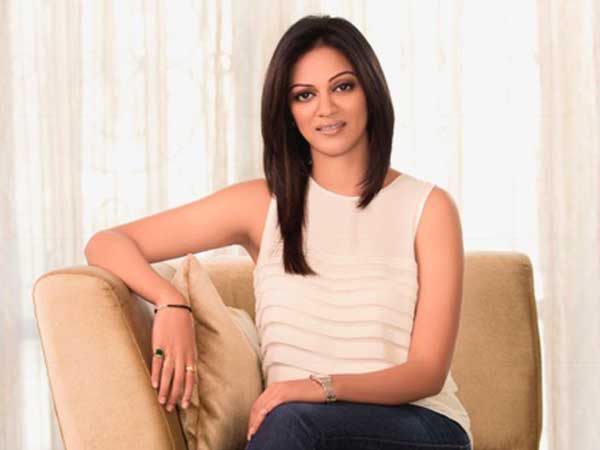 Big Interview: With an eye on expansion
With its balance sheet recast well underway, Adlabs Entertainment is scripting a new growth path as the company brings down its debt through asset sales and infusion of fresh capital from privateequity players. The company is looking to expand its theme park business. It's also getting intonew tieups to attract footfalls into its theme park – Imagica. It has recently made a pioneering effort to bring iconic and popular character Chhota Bheem into its theme park. With the introduction of Chhota Bheem, the footfall in Imagica is likely to increase by one lakh in the first quarter, an increase of 17 per cent compared to last year, says Pooja Shetty Deora, director, Adlabs Entertainment in an interview to Ashwin J Punnen of the Financial Chronicle
How do you see the theme park industry grow over the next five years?
I don't have a perspective for five years, but I could tell you how it has been over the past four years since we have started operating. The way the theme park or amusement park is structured, there is a large cultural component and a lot of facets are set to come together to work. Culturally, more people start to come here. People go to movies, they go to malls and now theme park has to come to their entertainment plan. This needs to happen and this is happening slowly. We see our footfalls increase year on year. Secondly, projects like ours requires a lot of state infrastructure support. How do you get out from your home to these parks are things that need to be eased out.
There are certain challenges still that we are facing but as an organisation we are trying to bridge that. Our team has tied up with Ola for outstation package. We are trying to ensure a smoother travel, good quality food, retail and fashion in place so that consumer has a great experience.
How is the growth in footfalls in terms of real numbers?
We were clocking 12.5 per cent growth in footfall on a YoY basis and we have seen an interesting growth in water park and theme park categories. This is a combined growth in three parks that we operate. We have seen a strong growth in footfall in these years. The per person spend in the park has also gone up. If we are able to sustain this and give better experiences to consumers then we will be able to drive more consumption. With various new initiatives we expect the footfall to increase by one lakh at Imagica in the first quarter. This will be an increase of 17 per cent compared to last year.
What is the kind of potential in this entertainment segment?
People in India are looking for more entertainment options at reasonable prices that provide a wholesome experience to all. Imagica has become just that destination. Imagica has grown over the years, introducing one-of-a-kind attractions, world class rides and slides with something for everyone to enjoy. The parks have created large employment opportunities since inception and have also undertaken initiatives to help people who live around Imagica.
Last E&Y report clearly said that while 131 parks that operate in the country, the industry has a potential to go as high as 210-212 parks. Interestingly, the locations of the new parks are not just the metros. There are parks coming up in smaller cities where mid to small size parks are opening. This should propel consumerism in this category from a family stand point.
Over the last few years, there has been an exciting growth in the theme park industry, with a growth estimation of 19.1 per cent by 2021 as per a recent report by FICCI and KPMG. Imagica has an international standard theme park, -  Mykonos themed water park and the largest themed snow park that India has ever seen. Imagica has won OTM Award for Excellence, Most Promising New Destination Award, 2015 and also Tripadvisor's Traveller's Choice Award in 2015 and 2017 to name a few.
What is the latest arrangement with Green Gold Animation?
This an unique kind of pioneering effort from Imagica and Green Gold Animation, who are the pioneer and leader in producing original animated content in India. Their iconic and popular character Chhota Bheem has successful etched its way into every individual's heart across all age brackets, especially kids within the Indian sub-continent.  In fact Chhotta Bheem is the first true animation character, which is now 10 years old. Imagica is the India's first true theme park. This a perfect association in which an animated character is brought alive in a theme park. This is first of its kind in India. It is done globally by Disney and Universal. It is time that India should also have a similar experience. Here we are trying to bring an Indian character alive. So Chhota Bheem team and Imagica team came together and made a very interesting preposition together.
How you are you planning to monetise it?
Monetisation will primarily in the form of driving higher footfalls as these kinds of characters have a strong pull. All these, while kids have seen these characters on screen and aspire to meet them in real. The moment you see any animated activity is seen in malls or other places there is a high pull. We will also be selling Chhota Bheem products in the store within the theme park. These are the ways through which we will be generating income.
How would this work on a revenue sharing basis?
The entire arrangement on commercial aspect, we are bound by confidentiality clause. But what we can say is this - a win win arrangement for both teams. Both brands will try to promote the character and bring more footfalls into the park. We can't give you the deal terms but we can tell you that we are doing this improve our park experience. There should be an increase in number of people coming here. Year on year there is an increase in attendance. With this kind of initiative we would add to new experiences in the park and also drive repeat visitation. Like new Chhota Bheem fans will come.
What is the international experience?
Universal has Transformers and Harry Potter. For Universal the Transformer is part of the package. Disney has Avatar. So different people are doing different things. So this part of the park ticket or separately charged we have to decide. What we actually anticipate is that this would set a trend where many Indian park operators and animation companies get into different tie-ups. We would be happy that more people do this. That's what is going to set the trend of consuming this kind of entertainment. This would partly increase the size of the pie.
Who are your core audience currently?
It is a national destination. We are primarily catering to people from Mumbai, Pune, Gujarat - who have become the core audience. Though Gujarat is slightly far, still 22 per cent of customers are from Gujarat. And 12 per cent of our audience is beyond these locations. We are slowly moving to a national destination. We got hotel and offer packages where people can come stay and spend a couple of days in three parks that we are having. There is an opportunity for people from outside to spend time here. Our hotel has 70 per cent occupancy and we have tieups with hotels in Lonavala which are 16 km from our park.
What are your investment plans for this park?
All the components of this park are ready now. We have a theme park, water park, snow park and a hotel. We have invested Rs 1650 crore.
What are your future plans? Any plans to open in new locations?
Our plan is to stabilise this and grow. Same time we are looking at growth opportunities but there is nothing to announce now. We have created lot of Ips, which can go into other locations when we see opportunities come up.
Is your balance sheet restructuring complete?
No, it is underway. We have already announced two transactions – the sale of hotels and sale of land. We are selling 204 acres of surplus land and are waiting for lenders approval. In the coming quarter we should be able to complete the transaction of Rs 350 crore and that much debt will go out of our books and with that debt will come down to Rs 750 crore.
You are also talking to private equity players. Any progress?
It is happening but unfortunately we can't give more details. But I can tell you that we are working towards moving our company to healthy shape. Several conversions are going on which one will materialise we don't know. But we will have some positive things to announce in next two-three months.
ashwinpunnen@mydigitalfc.com