, Published : Aug 31, 2018, 2:22 am IST | Updated : Aug 31, 2018, 2:22 am IST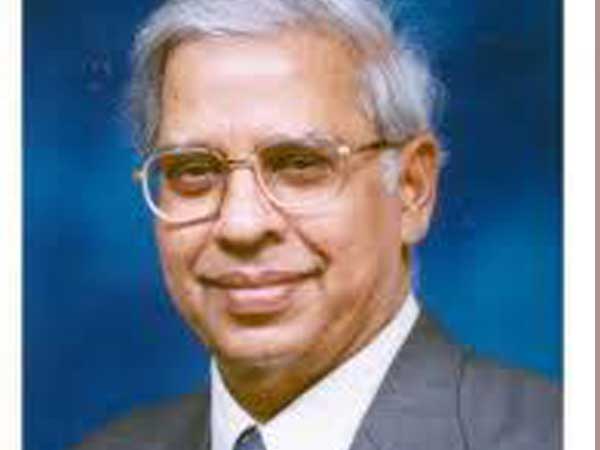 Tackling corruption in govt
In emerging econo?m?i?es like India, the mo?st crucial factor in pe?ople's lives is inco?m?es they have and qu?ality of infrastructure, healthcare and education support provided by the state. While we are the third largest economy in PPP ter?ms, our per capita income is extremely low. We are categ?o?rised as a low-middle inco?me country by the World Ba?nk. Huge poverty and extens?ive malnutrition exists in our country. We need to grow at a sustained level of 8 per ce?nt plus for next 2 decades to get a respectable middle-income level. Corruption res?ults in misuse of public fun?ds and wastage of taxpayer's money. It slows growth. In the global polities, we are ra?n?k?ed 81st, much below Chi?na, Malaysia, S Africa, Singapore, Sri Lanka, Bhutan, and most of western and Europe?an economies. Our governa?n??ce institutions are weak. Th??ey are not effective enou?gh to ensure expeditious trial of corrupt ministers and civil servants and protection of honest. We need our civil se?r?vice to be able to innovate and take tough decisions and not shuffle papers from one desk to the other. Public serv?ants must not be unduly worried that due to deficient anti-corruption laws its bona fide actions will be questio?n?ed later and one will land up in jail, spoil his lifelong reputation and spend his pension on lawyers defending cases launched by the governme?nt. The recent amendments to the Prevention of Corruption Act 1988 meet some of these concerns.
The amendments to the PC Act cover broadly 4 areas. First, under section 8 of the Act bribe-giver is liable up to 7 yea?rs pu?nishment . But if one is being coerced to pay su?ch bribes, he can approach anti-corruption agencies wit?h?in a prescribed period. This amendment has brought our law in full compliance of the UN convention against anti-corruption of which India is a signatory. It has also made criminally responsible the br?ibe givers. Unless there are pe?ople willing to stand up, we can't limit the supply side of corruption. Many private bu?siness houses, which thr?i?ve on bribing the bureaucracy, are now equally liable.
Second, amendment to se?ction 13(1) has done away with the draconian provision of section 13(1)(d)(iii) und?er which public servants co?u?ld be punished even for bo?na fide acts. Under the new law a public servant is liable for criminal misconduct if he has intentionally enriched himself illicitly during the period of his office or he dishonestly or fraudulently misappropriates or converts for his own use any property ent?rusted to him or any property under his control. This introduces responsibility on pu?blic servants for corrupt?i?on where his actions are dishonest. This implies that for bona fide acts public serva?n?ts are not liable and only ma?n?ifestly corrupt dishonest ac?ts where he enriches himself, action under this provision can be taken.
Third, under section 17A of the Act police officers have been barred from conducting an inquiry or investigati?on without the approval of ce?ntral or state government where the said offence relat?es to any recommendation made or decision taken by su?ch public servant in disc?h?a?rge of his official function or duties. This protection is av?a?ilable to the retired public servants or officials, too. Su?ch decision of the governme?nt or authority concerned for permitting inquiry has to be given within 4 months after the request is made to it. It has provided added protecti?on to honest civil servants, pa?rticularly those who are pe?nsioners and have limited income. It also would result in unnecessary mudslinging where inquiries are initiated and leaked to the press by interested parties. Even when nothing comes out of inquiry, the mudslinging besmirches the reputation of officers ea?r?n?ed over a lifetime. It will pr?ovide protection against this.
Fourth, there are other pr?ovisions relating to time-b?o?und disposal of such cases and a fuller exposition defini?ng 'advantage', which can be gained by corrupt public servants. These amendme?n?ts to the PC Act will provide much greater protection to ho?nest civil servants than was available so far. It will promote tough decisions by upright public servants without fear of being hounded in court during service or after retirement. This will improve overall governance.
There are two main criticism of the act.
First, it has been argued that the anti-corruption age?n?cies like CBI have now bec?o?me toothless, as these will under the new law require the government approval for conducting an inquiry, enq?u?iry or investigation about corrupt acts. It has to be realised that this provision is similar to the Lokpal Act. This preliminary check by the gover?n?ment will ensure that full consideration is given to the background attending certa?in decisions and inquiries are initiated only after that. Also, there is a time limit of 4 months for the government to give such approvals. Rules can be framed by the governm?ent providing for deemed approval if no decision is ta?k?en during this time. The government will have to make this process transparent and credible. It can provide for co?nsultation with Lokpal. The broad approach will ha?ve to be 'punish the corrupt and protect honest decisions'. But rules that will provide for such enquiry will need to be framed carefully so as to meet the objective of a clean government.
There is also a worry that ministers and civil servants are deeply mired in corruption and permission for enq?u?iries may be denied. We must realise that even now CBI, the premier investigating agency, is influenced in many cases informally by the government and has been ref?erred to as caged parrot. Si?n?ce in many states and Centre, political parties lose elections and go out of power periodically and with greater frequency and new parties come in power, even when permission for enquiry aga?i?n?st corrupt is denied, the pe?r?mission could be given by new governments. Also in case of abuse of power and denial, judiciary may interv?e?ne. The initiation of enqu?i?r?i?es against a number of pol?it?i?cians in last few years by the central agencies only illustrates the point.
Second, it has been mentioned by some critics that by deleting section 13(1)(d)(iii) many corrupt officials who connive in wrong acts of mi?n?isters may go scot-free as getting proof of advantage gained is difficult. It has to be realised that the PC Act is ai?m?ed to curb corruption. Un?d?er new law ministers and officers amassing illicit wea?l?th will go to jail. We can't, ho?wever, evolve new definitions of corruption and send to jail officials taking bona fide decisions without any proof of 'quid pro quo'. While crimin?al proceedings may not be wa?rranted in many such cas?es, disciplinary action may still be required where offici?als have been careless. The government will have to ens?u?re that in such cases action is taken expeditiously, proced?ure made simple and puni?s?hment awarded quickly. Al?so, officials could be repeatedly reminded of the policy to be transparent and fair in decision taking especially in economic ministries to ensu?re better compliance of government procedures.
Probity in public life is dependent upon level of econ?o?mic well-being of people, si?m?plicity of our rules providing public services, our ability to control corruption in el?e?ctoral process and how qui?c?kly we punish the corrupt ministers and senior civil se?r?vants who amass illicit we?a?l?th. The amended law is a good opportunity to improve governance, encourage honest civil servants to take risks and decisions for faster gro?wth. But we would need to act simultaneously on several fronts to enable development of a more ethical society. The amended law is a go?od beginning. Unless we act quickly, we can't have a modern nation meeting the nee?ds of 21st century.
 (The author is a former cabinet secretary and member planning commission)