After multiple delays, Revolt is all set to launch the RV 400 this month!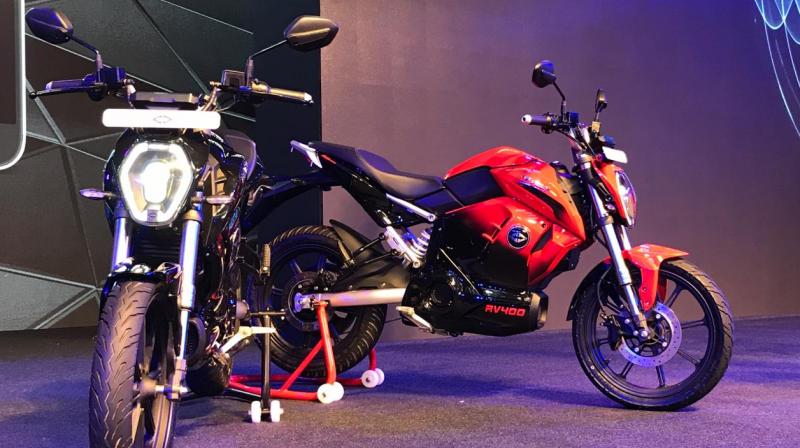 The Revolt RV 400 is available in two colours - black and red.
The wait is almost over as Revolt Motors has confirmed the launch date of the country's first electric motorcycle, the RV 400, on August 28. Pricing for the bike will be announced at the launch event, while deliveries will commence in September beginning with Delhi and Pune. Post this, the brand will expand its horizon by tapping into cities like Delhi-NCR, Bengaluru, Hyderabad, Nagpur, Ahmedabad and Chennai in the next two months. Interested customers can pre-book the bike for a token amount of Rs 1,000. This e-bike from Revolt is likely to cost around Rs 1 lakh. The first bike has already been rolled out from the company's production facility in Manesar, Haryana, which has the capacity to produce 1,20,000 units annually. The Revolt RV 400 is available in two colours - black and red.
We'll be riding the electric bike pretty soon, so stay tuned for updates! Revolt has equipped the RV 400 with a number of nifty features like interchangeable bike sounds and swappable battery tech, among others. Revolt recently launched the official app to enhance the bike's functionality and here's everything you need to know. If you're interested to know every little detail about the bike that has been revealed so far, check this out. 
The brand had unveiled the bike in June and had planned to launch it on July 22. However, it got delayed to August 7, which was then put off for the second half of the month.
Source: BikeDekho.com