,

Monday, 10 April 2017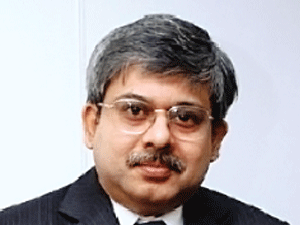 Saibal Ghosh is currently chief investment officer at Aegon Life Insurance and has more than two decades (22 years) of pure fund management experience in both equity and fixed income markets in India. A large part of his career was spent in managing life insurance funds which have helped him develop a deep understanding of the capital market dynamics in India. He has done his post graduation in finance. Besides Aegon Life, Ghosh has also worked as a CIO at Bajaj Allianz Life Insurance Company.

Investment Strategy---For equities, Ghosh has set up a robust process to select stocks and follows a mix of both top down and bottom up approach. Stocks are selected based on their fundamentals, management quality, business model, growth prospects and valuations. He prefers companies with strong growth proposition and reasonable valuations. "I firmly believe that what really matters in a company is how much cash they are generating from operations and generating positive economic value. That is the most important parameter for my investments."

His indepth knowledge and strong insight in capital markets helped him sense many opportunities in adversities. During the financial crisis of 2008, when many fund managers took calls on selling, Ghosh on the contrary, held on to his investments as he believed in the India growth story. This helped him capture the post crash rally and make high gains. Similarly in 2014, after Bhartiya Janata Party led by Narendra Modi was elected to form the government at the centre, Ghosh again held on and booked huge gains.

His take on investing----Equity investors should not time the markets. "When it comes to investing in equities, any time is good time provided it's a long time," says Ghosh who have seen millions of policyholders treating Ulips as short term investments and making losses or lower returns on their investments.

"The Nifty free float midcap index has given 15 per cent CAGR returnsfrom December 2004 to December 2016 but if you miss the best 20 days then your returns would have been 5 per cent. Similarly, if you had missed the best 5 days, then your return would have been 11.5 per cent. So people should not time the market and stay invested for long. They should get rid of the habit of looking at daily Net Asset Value (NAV) of their investments." Ulips are long term investments.