,

Friday, 9 March 2018
Vested interests were favoured by UPA to be first among equals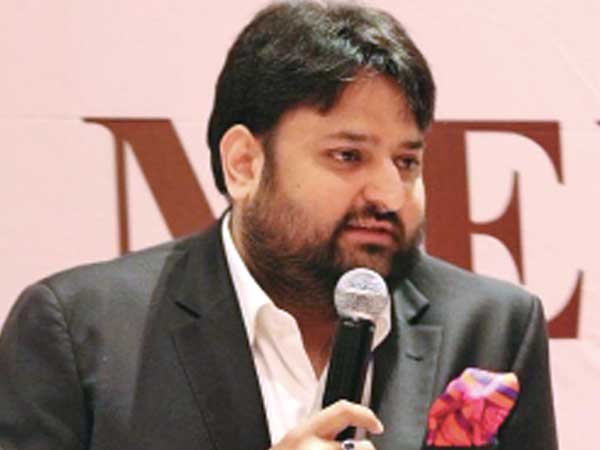 In many ways, bullion trader and King Bullion owner Mohit Kamboj (in pic) is the whistle blower in the 20:80 gold scheme case. A relentless crusader, he did not give up despite repeated brush-offs from the UPA top brass. The Reserve Bank of India (RBI) and the finance ministry refused to acknowledge his missives on this issue, but he sallied forth and once the new government was in place, opened a fresh front by writing to the new finance minister Arun Jaitley and followed this up by writing to then commerce secretary Rajeev Kher. To Jaitley's credit, he acted on Kamboj's letter dated July 26, 2014 and scrapped the dubious 20:80 scheme which gave a cosy clique of cronies unfair advantage — as many as 13 star trading houses were cornering all the gold through this. By creating an artificial scarcity, they were profiteering and let us be mindful of the fact that all this jiggery pokery was done when there was a vacuum in the government in May 2014. Pointing out to the veracity of two specific circulars by the RBI — 2013-14/187 A.P Dir Series C No 25 dated 14.8.13 and 2013-14/133 A.P Dir Series C No 133 dated 21.5.2014 — which made mockery of the fact that a mandate had been secured by Narendra Modi's BJP on May 16 and Manmohan Singh's UPA was to officially demit office on May 26, the day of the swearing in of the new Union Cabinet, Kamboj was like a prophetic Cassandra, a man who saw tomorrow.
In what was virtually a clone of his letter to RBI governor Raghuram Rajan (reported by Financial Chronicle on Thursday morning) with a few twists, his letter to Jaitley reiterated that — It is clear that the outgoing government made some vested interests more equal than others...This circular No 133 dated 21.5.2014 clearly benefits a few private parties to import gold in clear violation of the spirit of the 20:80 scheme — though import is effected in the garb of the same.
This circular has sidestepped our nationalised banks which have been the backbone support of our bullion importing and jewellery exporting members by allowing certain private sector export houses to import gold up to 2 tonnes at one time, even for those who are not in the business of bullion and gold jewellery.
Decoded it meant that using the bogey of a burgeoning current account deficit (CAD), the system was malleably subverted by the RBI and finance ministry to allow cronies to flourish. Kamboj writing to Jaitley added that the outgoing government did not care for future sustenance of CAD and deliberately yielded to the cronies by effecting last minute changes in the gold policy, just before demitting office, bay causing publication of RBI circular No 133 dated 21.5.2014. Titled, 'How the UPA government did a retreating army's job diluting the 20:80 scheme, an angry Kamboj fulminated against these grievous actions. Explaining the modus operandi, he wrote: "The above stipulation bound the nominated agencies in the said circular to ensure the end use of gold bars sold in the domestic market i.e they should be used in jewellery manufacturing only and not otherwise."
This prompted the authorised nominated agencies to either sell gold to jewellers or to such bullion dealers who, in the past, were not engaged in selling gold bullion against cash, because end use of cash sales most likely goes into hoarding and legitimacy of the cash involved in transactions was not verifiable. Clearly pointing to the presence of a clique of cronies.
On November 28, 2014, Jaitley piloted a move to scrap the controversial 20:80 scheme. Just before that, Kamboj, unwavering in his objective of bringing to an end this scheme which gave a handful of people preferential access to a precious resource, dashed off another letter to the commerce secretary Rajeev Kher on November 19, 2014 explaining the gravity of the situation -- Due to the faulty trade policies of the previous UPA Govt, the bullion industry is on the verge of death and is likely to kill the skills of our craftsmen.
Citing the two circulars of RBI (aforementioned), he argued that they were totally one-sided in favouring a few private trading houses who seem to have manipulated the last minute generation of this circular in their favour. It was aimed at stemming the CAD by introducing the 20:80 gold import policy wherein 20 per cent of gold imported in a single consignment was destined for export to generate foreign currency and rebuild our reserves.
Though the policy itself was not favourable to the domestic bullion and jewellery industry, it was accepted as a challenge by most members as a need to push to get into the business of exports which would be necessary way to achieving a financially more stable country.
What it did instead is allowing a handful of private trading houses to benefit using the back door, a return to license permit raj where favourites played a game of thrones securing contracts and licences.
This was the genesis of 2G spectrum and coal gate scams. And it then spread willfully to the gold trade as well, as we have now come to know to our chagrin.