,

Friday, 17 November 2017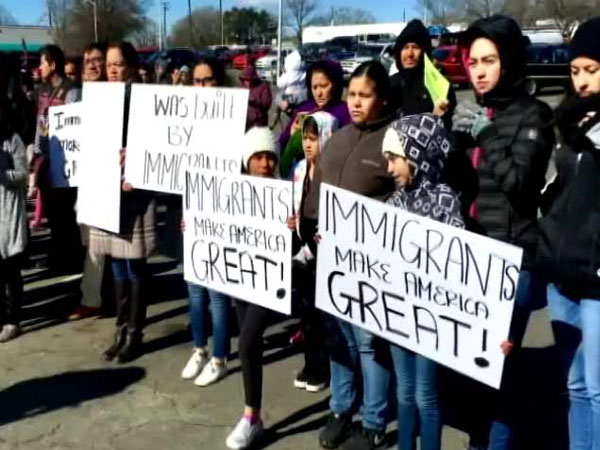 A key congressional committee has passed a legislation that proposes to increase the minimum salary of H-1B visa holders from $60,0000 to $90,000 and imposes a number of restrictions on the work visa that is popular among Indian IT professionals.
The Protect and Grow Am­erican Jobs Act (HR 170) – introduced by Darrell Issa, chairman of the courts, intellectual property and the internet subcommittee – was passed by the House judiciary panel during a mark­up hearing on Wednesday. The bill now heads to the full House for necessary action. A similar version of the bill needs to be passed by the senate before it can be sent to the White House for the US president Donald Trump to be signed into law.
Given the sharp differences that the Democratic and Republican lawmakers and the White House has on various aspects of immigration reform including H-1B, the congressional passage of the bill and its becoming a law as of now appears to be a tall order.
The bill prohibits H-1B de­pendent employers from replacing American workers with H-1B staff, there are no longer any exceptions. It also lengthens the no-layoff policy for H-1B dependent employers and the­ir client firms for as long an H-1B employee works at the company, wh­ich means they can't layoff equivalent US workers.
For H-1B dependent employers to be exempted from the requirement that US workers be recruited first, the Protect and Grow American Jobs Act dramatically increases the salary requirements for H-1B workers. "They must pay the lower of $135,000 – which is indexed for inflation – or the average wage for the occupation in the area of employment, but with a floor of $90,000," said a media release issued by the House judiciary committee.
Nasscom president R Chandrashekhar in a statement said HR170, as adopted by House committee, would harm US bus­i­nesses and impose an extr­aord­inary amount of bureaucratic red tape on a progr­a­mme that contributes greatly to US prosperity.
"It also could disrupt the marketplace, threaten thousands of US jobs, and stifle US innovation by unfairly and arbitrarily targeting a handful of companies who used just 16 per cent of the new H-1B visas in the financial year 2016 while imposing no new requirements on the vast majority of companies that use the visas to do the same exact same thi­ngs," Chandrashekhar said.
Defending the passage of the bill, Congressman Issa said lawmakers have a responsibility to ensure that H-1B is not abused by those mi­s­using it to outsource jobs and undercut US workers.
"Unfortunately, the loopholes left open in H-1B have allowed a small handful of fi­r­ms to game the system and crowd out employers who need the limited slots available to bring in the best and brightest individuals fr­om around the world," he said.