,

Friday, 8 December 2017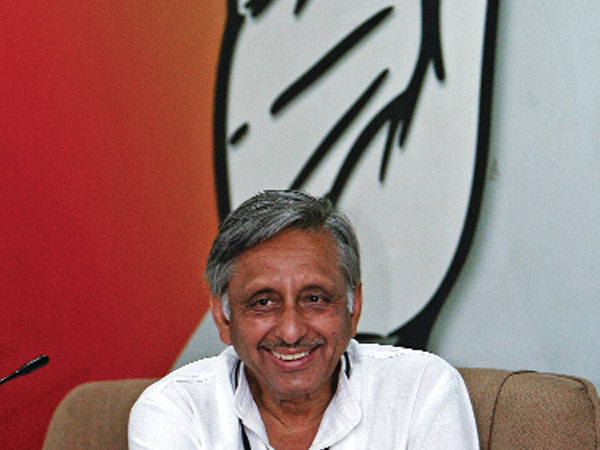 Congress suspended Mani Shankar Aiyar from primary membership of the party after he kicked up a row by calling Prime Minister Modi a "neech" (vile man), drawing a sharp reaction from the latter who dubbed it as an "insult" to Gujarat and a reflection of "Mughal mentality". Congress leader Rahul Gandhi disapproved of Aiyar's remarks and said both he and the party expected him to apologise.
"He (Modi) is neech kism ka aadmi (a vile man) who has no sabhyata (civility)," Aiyar, who has often courted controversy with his off-the-cuff remarks said, attacking Modi after the latter accused the Congress of seeking votes in BR Ambedkar's name but trying to erase his contribution to India.
Modi while inaugurating the Ambedkar International Centre had earlier in the day hit out at the Congress, saying parties seeking votes in the name of the architect of the Indian Constitution's name tried to erase his contribution to nation building.
Aiyar asked Modi, "What is the need for doing dirty politics on such an occasion?." Modi, who was in Surat, latched on to Aiyar's comments, saying, "Mani Shankar Aiyar today said I belong to neech caste, I am neech (vile), this is an insult to Gujarat," he told an election rally. "This is Mughal mentality which hates people who even wear good clothes," he said.
Gandhi wrote on Twitter, "BJP and PM routinely use filthy language to attack the Congress party. The Congress has a different culture and heritage. I do not appreciate the tone and language used by Mr Aiyar to address the PM. Both the Congress and I expect him to apologise for what he said."