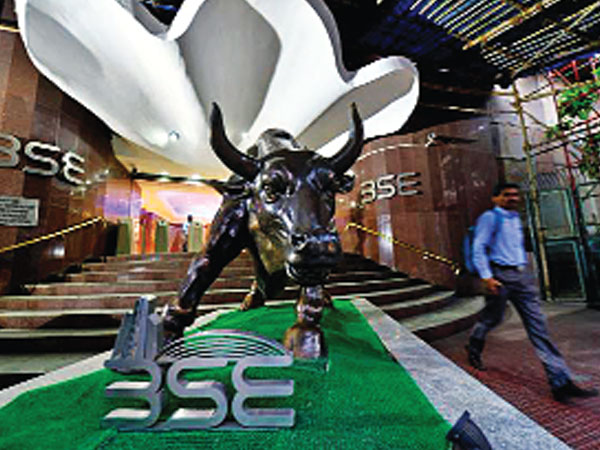 Equity traders are betting big on a smooth sailing for the BJP in the state elections, but any negative surprises could trigger a major selling off in the market.
Activity in the derivative market also suggests that the traders are expecting a BJP victory in the state elections.
After volatile trading over better part of the past week, sentiments were boosted as exit polls indicated easy wins for the BJP in both Gujarat and Himachal Pradesh.
Almost all sectoral indices participated in the move led by metal, realty and auto pack.
A sharp decline in the volatility index also helped to smoothen participants' jittery nerves. "With all eyes on the actual election outcome, we expect fireworks in early trades on Monday. Indications are still favourable, but caution is advisable in stock selection, citing excessive volatility. We suggest not jumping into the trade and waiting for the markets to stabilise, said Jayant Manglik, president, retail distribution, Religare Securities.
Nifty derivatives data suggest much wider moves ahead with an increase in overall range as Nifty 10,700 strikes suggest fresh addition and long buildup on call side with next strike being 10,500. On the other hand, there was a fresh short position on puts side with strikes from 10,400 to 10,200, the highest being at 10,300 and 10,000.
Said Mustafa Nadeem, CEO, Epic Research, "in the coming week, a lot will depe­nd on the actual outcome of election results and on the number of seats won by the ruling party in Gujarat. An outstanding performance by the ruling party will energise the bulls to take command and drive Nifty to new highs towards 10500 plus levels. In case Nifty sustains the 10,300 levels on the first day of next week, it will provide an immediate bottom for bulls to extend the rally. However, a breach of 10,200 on a closing basis will provide bears a chance to come back in the game."
He added: "We suggest having a trade-based on the break out of current pattern on the daily chart, which is flag and goes long incase Nifty sustains 10,400 for higher targets while stop loss can be around 10,300."
In the past week, there was huge volatility in the market with wild swings of more than 2 per cent in a range of almost more than 230 points on Nifty. Nifty managed to extend its previous week gains with December adding 3 per cent.
The week started off on a cautious note with not just domestic, but even global economic events such as federal open market committee (FOMC) meet on everyone's mind.
Profit booking with investors being risk-averse ahead of many events was in evidence, as Nifty continued to erode its gains. FOMC increased the fed funds rate to 1.5 per cent as expected, which was further discounted in terms of prices.
Nifty retraced almost 50 per cent of its previous week's range and made a short-term bottom at 10140-10150 marks before extending its rally.
Stiff consolidation was also observed around its band of 5, 20 and 50 days MA for almost three consecutive days.
Domestic cues started the week on disappointingly with industrial production, Y-o-y at 2.2 per cent vs 4.1, along with manufacturing output at 2.5 per cent vs 3.8, which made a dent in market sentiment.
The market also reacted sharply and saw some correction in prices with it declining towards 10150 levels.