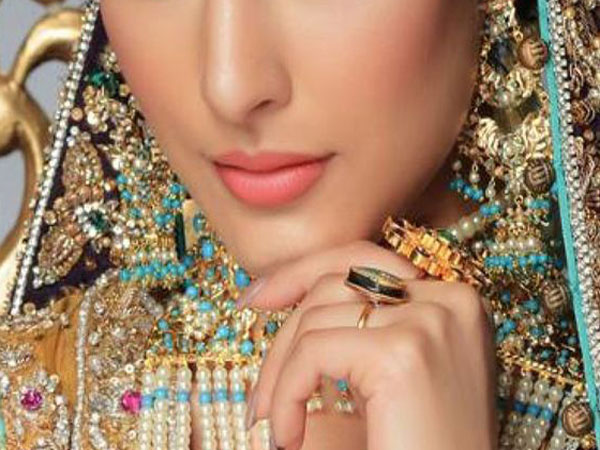 In order to achieve the target of trebling gold jewellery exports, India will have to make hallmarking mandatory across the country in phases spanning three to four years, says World Gold Council (WGC).
"The gold industry in India is at the cusp of transformation, as transparency, standards and infrastructure begin to define the next phase of reforms. It is time to take hallmarking forward along the path to mandatory enforcement, leaving no room for debate around purity and safeguarding the interests of the consumer.
"A regulatory push towards a phased implementation of mandatory hallmarking should be underpinned by a strong consumer pull, through consumer awareness programmes. This will boost the brand image of Indian jewellery manufacturing and aid the industry's 'make in India' ambition to grow jewellery exports sizably," Somasundaram PR, managing director, India, World Gold Council.
According to WGC, in the first phase of six months 22 top cities should be brought under mandatory hallmarking. Any retailer selling jewellery in these cities should sell only hallmarked jewellery and get jewellery ID. Retailers will be given six months to get their existing stock hallmarked.
In the next 12 months, hallmarking should be implemented in 700 district headquarters. Within 12-24 months of the final phase, hallmarking has to be rolled out across the country.
Such an approach would give the Indian market time to adapt to mandatory hallmarking across the value chain, including manufacturers, retailers and consumers.
It would allow the BIS to establish assaying and hallmarking centres (AHCs) where they are needed and give the government time to create the necessary regulatory infrastructure to take mandatory hallmarking from an ambition to a reality.
At present, there are less than 500 AHCs with a concentration in the top metros.
If mandatory hallmarking is implemented properly, the positive effects could be enormous. However, if the exercise is poorly done, market participants will fail to support it, consumers will lose faith in it and international players will turn their backs on it, he said.
In order to maximise the upside and minimise the risks associated with failure, credibility of hallmarking needs to be raised through tighter enforcement and a technology solution to eliminate counterfeit hallmarking.
This should be backed by massive consumer awareness of the risks of purchasing non hallmarked jewellery and benefits of hallmarking.
A dedicated unit should be set up within the BIS (Bureau of Indian Standards) to focus on the hallmarking of precious metals. The supervisory infrastructure will need to be materially strengthened and fines for non-compliance should be substantially increased.
The number of AHCs should be substantially increased. Sampling should be dynamic to encourage good conduct among retailers and manufacturers. The onus for hallmarking sho­uld ultimately move from retailers to manufacturers. There should also be a rigorous self regulatory mechanism by industry to complement regulatory framework in the initial three-year period, the WGC official said. WGC recommends that items of 1-3 gms be exempt from mandatory hallmarking as many other markets have exempted items below certain weight from the process.
India had introduced voluntary hallmarking in 2000 and in the past 17 years only three to four per cent of jewellers have secured BIS certification.
Among the top 14 gold consuming countries, India is the only one having voluntary hallmarking. All the others have mandated hallmarking, some had done it centuries or decades back and China made it mandatory in May last year.
The standard specifications governing this system are IS 1417 (grades of gold and gold alloys, jewellery /artefacts), IS 1418 (assaying of gold in gold bullion, gold alloys and gold jewellery/artefacts), IS 2790 (guidelines for manufacture of 23, 22, 21, 20, 19, 18, 17, 16, 14 and 9 carat gold alloys), IS 3095 (gold solders for use in manufacture of jewellery).
A three digit number (out of a set of six pre-defined values) indicating the purity of the gold in part-per-thousand-format viz; 958, 916, 875, 833, 792, 750, 708, 667, 585, 375. Thus a BIS 916 hallmark would certify to a purity of 916 per 1000, that is 91.6 per cent, translating to a 22 carat purity of gold.