,

Thursday, 17 May 2018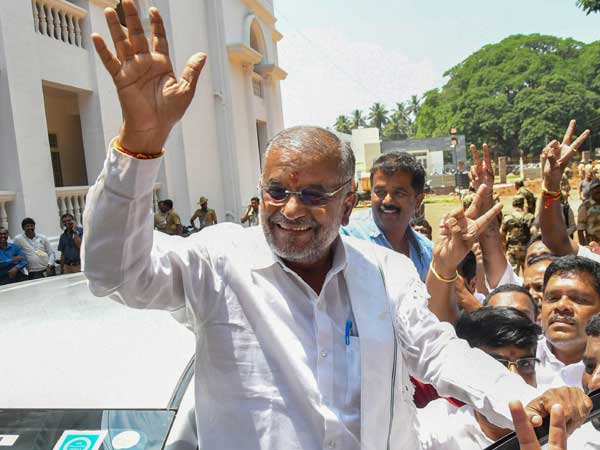 The BJP claimed that the current crisis in Karnataka was karma catching up moment for former prime minister Deve Gowda who had presided over dismissal of a BJP government in Gujarat way back in 1996 on similar grounds.
A BJP official said that some of the players in the current political impasse are the same that figured in the 1996 drama. Janata Dal (S) chief Deve Gowda was the prime minister at that time and the current governor of Karnataka Vajubhai Vala was the president of BJP's Gujarat unit.
Ram Madhav recalled that then president Shankar Dayal Sharma had approved president's rule in Gujarat on the recommendations of the Deve Gowda government.
Karma comes to haunt the Congress in Karnataka after 22 years," said Ram Madhav in a post on social media. "How is this story relevant after 22 years in Karnataka? Because those quoting verses of morality, constitutional ethics and conventions were perpetrators of murdering democracy and numerous elected governments right from Nehru," he said adding "the Congress-JD (S) today want Vajubhai to be merciful reminding him of his duty. But then there's Karma – catches all, spares none.
The JD (S) and Congress have staked claimed to form the government in Karnataka in a post-poll alliance. The two parties are awaiting an invitation from the governor even as the BJP being single largest party is making a strong pitch to be called for government formation.
Ram Madhav recalled that it took barely 15 minutes in 1996 for Prime Minister Deve Gowda to dismiss the BJP government in Gujarat. "Within 15 minutes of the file reaching the then prime minister's table, the state government of Gujarat was dismissed and the president's rule imposed," he said.