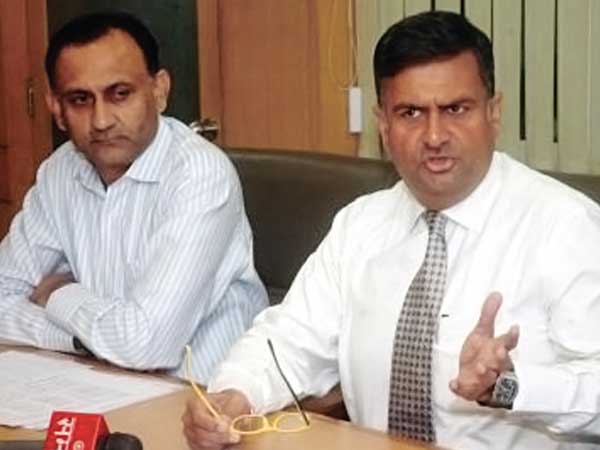 The family feud in the Kolkata-headquartered Usha Martin (UML), one of the world's largest wire rope manufacturing company that is facing tough times – both financially and in terms of reputation – seems far from over.
The registrar of companies (RoC) of West Bengal has summoned directors/officers of Usha Martin to appear personally on Friday for an inquiry under section 206 of the Companies Act 2013, on the basis of a complaint lodged by Basant Kumar Jhawar.
The RoC wanted to know whether the quantum of demand received against the de-allocation of coalmines and raised against the company is inclusive of Rs 850 crore, as shown in the balance sheet as on March 31, 2018 in the nature of contingent liabilities.
If otherwise the directors have been asked to provide all the supporting documents/proof with proper explanations. The contingent liabilities of over Rs 850 crore as shown in the balance sheet is one of the complaints lodged by the senior Jhawar.
The directors have been asked to come up with all necessary documents, all the minutes books of board meeting and general meeting related to vexed issues like loans to related parties (subsidiaries/joint ventures) of Rs 9.41 crore, other balances lying with related parties (subsidiaries /joint ventures) to the tune of Rs 3.90 crore, funds lying with subsidiaries/joint ventures amounting to Rs 13.31 crore.
Interestingly, the company earned interest on loan to subsidiaries of merely Rs 0.60 crore (around 4-5 per cent of dues). In case of investment in subsidiaries /joint ventures of Rs 150.65 crore, the company earned total dividend of Rs 2.51 crore only in 2016-17, which is merely 1.5 per cent of investments), purchase of computer software in large volumes/values during 2016-17.
While gross carrying amount thereof was only Rs 2.49 crore as on 31-03-2016, it became Rs 33.25 crore as on 31-03-2017.
"Please provide all the supporting documents with proper explanations in respect of purchasing computer software in large values during 2016-17, among other issues," the RoC order stated.
Earlier, the father-son duo had alleged that the former Usha Martin managing director Rajeev Jhawar had acquired property in Singapore in 2013 and it was because of these personal interests that the company went into losses and money continued to be siphoned off.
The differences among the founding brothers Brij Kishore Jhawar and Basant Jhawar has not only reached the court and the law enforcement agencies, but the octogenarians industrialists are now washing their dirty linen in public.
On December 23, 2018, Basant Kumar Jhawar and his son Prashant Jhawar, who were ousted as chairman emeritus and non-chairman of the company, addressed the media to clarify that they are in no mood to sell the wire and wire rope division of Usha Martin as was being publicised by his brother
(Brij Kishore) and nephew (Rajeev).