,

Friday, 8 December 2017
Centre says provisions were incorrectly interpreted by opposition parties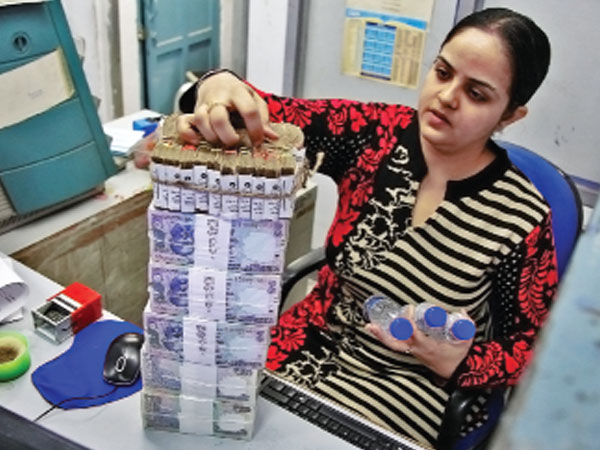 Forced to clarify the controversial provisions of the financial resolution and deposit insurance bill (FRDI bill) in wake of the growing discontent, the government on Thursday reiterated that it would protect the interests of depositors and financial institutions.
The bill has been criticized for some of its controversial provisions, including a "bail-in" clause, which was interpreted as implicitly suggesting that depositor money could be used by failing financial institutions to stay afloat.
This led to disquiet among the depositors about the safety of the money parked with the banks.
Economic affairs secretary S C Garg allayed fears, saying that the FRDI bill proposes to protect existing rights of the depositors. "There is no dilution thereof. Instead it enhances present protections in certain ways. The principal guarantee for PSU banks' depositors comes from government ownership, which also remains completely unaffected," he said.
"The FRDI bill is far more depositor-friendly than many other jurisdictions, which provide for statutory bail-in, where consent of creditors/depositors is not required for bail-in," the government said in a statement.
The FRDI bill 2017 was tabled in the Lok Sabha in August and was referred to the joint parliamentary committee. The committee will submit its report in the upcoming winter session of Parliament beginning December 15.
The bill aims to limit the fallout of the failure of institutions like banks, insurance companies, non-banking financial companies, pension funds and stock exchanges.
But some of its provisions have been termed `anti-people' and `anti-poor' by the opposition parties, who have interpreted them as general public money being used to bail out banks that hae made bad lending decisions and created huge non-performing assets (NPAs).
Depositors saw it as government using the provisions of the bill to bail out banks, which are in bad shape due to NPAs, through depositors' money.
The government, in its statement, reiterated its commitment to support banks.
The finance ministry has clarified that the existing provisions of deposit protection guarantee will be maintained in the proposed FRDI bill as well.
"The FRDI bill does not propose in any way to limit the scope of powers for the government to extend financing and resolution support to banks, including public sector banks. The government's implicit guarantee for public sector banks remains unaffected," the statement read.
There is no specific deposit insurance amount, which is causing a lot of heartburn among stakeholders. Currently, all deposits of up to Rs 1 lakh are insured under the Deposit Insurance and Credit Guarantee Corporation Act.