,

Wednesday, 15 November 2017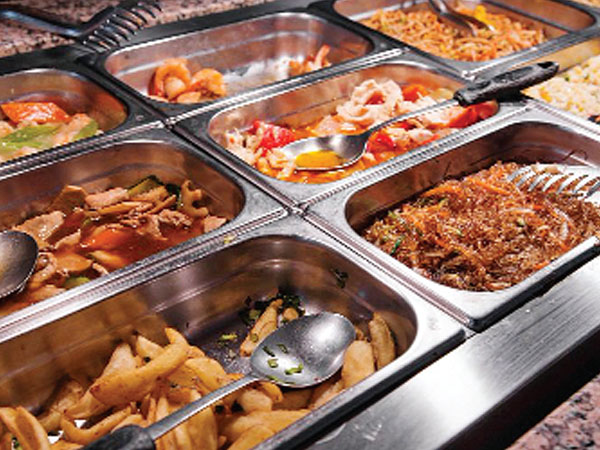 All hotels and restaurants operating without licences issued by the food regulator will be sealed and closed if they fail to produce the document after three months.
Food safety regulator FSSAI, which also asked the hotels to get their papers in order by mid-January, issued the warning.
Food Safety and Standards Authority of India (FSSAI) CEO Pawan Kumar Agarwal said the regulator would first ask states to run a special drive to create awareness among food business operators about the requirement of license, which is compulsory.
The rule for license also applies to those establishments, including religious places such as temples, where food is not charged. However, petty manufacturers, retailers and hawkers, among others, are exempt from this.
"I am told that 30-40 per cent of our restaurants and hotels do not have FSSAI licenses. If this is the law of the land, is it acceptable?" he asked at a conference on food service retail in New Delhi, organised by industry chamber Ficci.
Agarwal also made it clear that FSSAI license is compulsory for all food businesses and non-compliance is not justified. There should not be any confusion on this, he added.
Since the watchdog has been in existence for the last six years, all hotels and restaurants should have secured the license by now, he said.
The restaurants have to display their license at prominent points on the premises and the display board should also have contact details of customer care, as well as the food inspector of that location.
The regulator has been asking state governments to take up special drive. After the time period for that is over, they have been advised to seal and close all such units across the country if they fail to take FSSAI licenses, he said.
FSSAI has been tasked with ensuring 100 per cent licensing of restaurants and hotels in the next three months and there will be 'no compromise at all'. Stating that FSSAI licence is needed for food business even if the food is not charged, he said even in temples, they are supposed to have FSSAI licence or registration, depending on the size of the business.
Agarwal further said that after taking the license, restaurants also need to comply with all the regulations such as submission of food safety management plan.
As per the Food Safety and Standards Act, 2006, no person shall commence or carry out any food business except under a license. Under the law, food business means any undertaking, whether for profit or not and whether public or private, carrying out activities related to any stage of manufacturing, processing, packaging, storage, transportation, distribution of food, import and includes catering services, sale of food or ingredients.
The regulator plans to make it mandatory for all food businesses to have at least one person as food safety supervisor who has to be trained and certified as per its curriculum. The FSSAI is working on developing rating for 'hygiene and hygiene plus' and the same will be out soon.