Methodology bone of contention; auction unlikely before 2018-end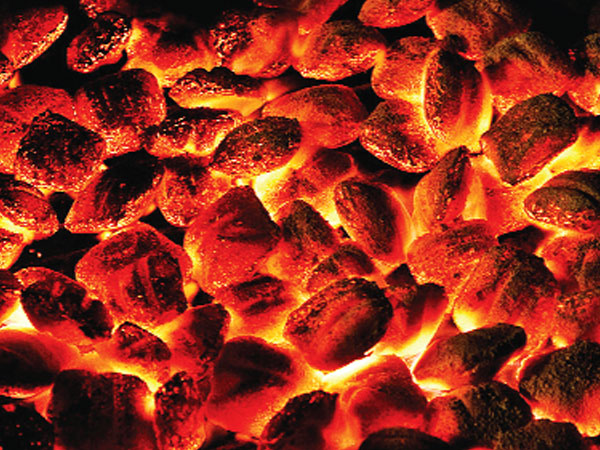 The long wait for private miners to enter regulated coal sector in the country has just got longer with sharp differences surfacing between coal, mines, power and finance ministries over modalities to auction mines for commercial operation.
Sources said the coal ministry wants to introduce a simple system of auction where the bidder quoting the highest share of royalty payable per tonne of coal gets a block. Suggestions from other ministries and the Niti Aayog favours a stronger bidding mechanism that gives weight to overall revenue share with state governments or bring a production sharing contract (PSC) system prevalent earlier in the oil and gas sector where an agreed percentage of profit is shared between the state and the miner after the full recovery of cost.
"We were on course to start the bidding process for coal mines meant for commercial mining in the January-March quarter of 2018. But differences over the right auction mechanism have now delayed the entire process. A high-powered expert committee, headed by former CVC Pratyush Sinha, to review coal blocks auction mechanism will also decide on the auction methodology for commercial mines," said a coal ministry official asking not to be named.
The committee is expected to take at least six to eight months to give its recommendations, sources said, adding that the earliest coal mines could be auctioned for commercial mining by the private sector could be in the fag end of the current calendar year.
The delay is a big setback for the introduction of a major reform initiative in the coal sector where mining till date is almost monopolised by state-owned Coal India (CIL) that accounts for more than 70 per cent of annual fuel production. Old technologies and equipment being used by CIL has prevented the sector to fully extract the mining potential in the country while adding to the pollution.
Global mining giants and private capital are expected to give a boost to coal production using latest environment friendly technologies. Competition is also expected to improve the performance of CIL.

Opening of coal mining for commercial purpose is expected to attract domestic mining firms like Essel Mining, Sesa Goa and global giants like Rio Tinto, BHP Billiton and Vale to mine and sell and help ramp up output from the country's huge reserves–the world's fifth big­gest. It will also offer an additional source of fuel for po­w­er producers, some of whom are facing low coal stocks.
As of now, power, steel and cement firms can mine coal but for their own consumption after getting bloc­ks through auction. The changes will allow auction of coal blocks without end-use restrictions to the private se­ctor with permission to sell output to consumers in ste­el, power and cement sectors on commercial terms.
Officials in the coal ministry said up to 5 large mines (of around 500 million ton­nes proven reserves) have be­en kept ready for auction to stand-alone mining entities where both public and private firms would be perm­itted to bid. "As soon as th­ere is clarity on the auction methodology, we would be ready with blocks," they said.
The coal blocks for auction to private firms for comm­ercial coal mining have be­en identified in Odisha, Ch­hattisgarh and Jharkhand. The blocks include Chendipada I and II, Durgapur II, Mahanadi, Machhakata, Me­d­nirai, Madanpur, Sha­nkarpur Bhatgaon II Extension, and Dongri Tal-II.
Large coal blocks with an­nual production potential of 6 million tonnes more co­uld fetch between Rs 5,000 and 6,000 crore to state.
While the government st­a­rted auction of coal blocks in 2015, it has so far kept the decision to allow commerci­al coal mining in abeyance. Enabling provisions have be­en made in the Coal Mines (Special Provisions) Act, 2015 for allocation of mines by way of auction and allotment for sale, but sluggish market conditions and unavailability of blocks of requisite size prevented auction under the route for 3 years.
But the private sector may not have a fr­ee run in pricing as the government has indicated that sustainable and efficient mining, not revenue maximisation, is the idea behind commercial coal auction. It will, ho­wever, be sufficient pricing and marketing freedom.
Sources said price of coal to be sold by new entrants in mining would be determi­ned on the basis of a formula that would fix prices by taking a mean of weighted average price of global benchmarks as well as prevailing CIL prices. It would be akin to the gas sector where rates are not market-determi­n­ed but fixed by the government based on global indices.
Commercial coal miners would also not have the freedom to export coal in the initial years. The government wants to take its coal block auction to logical conclusion with the aim of boosting production. A coal production target of 1.6 billion tonnes by 2020 has been fixed. It has factored in 200 mt production from commercial miners other than CIL.
The opening of the coal sector is a long overdue reform initiative that successive governments failed to take forward due to strong opposition from CIL unions.