,

Thursday, 4 January 2018
Not many takers for bankers' argument that everything comes with a cost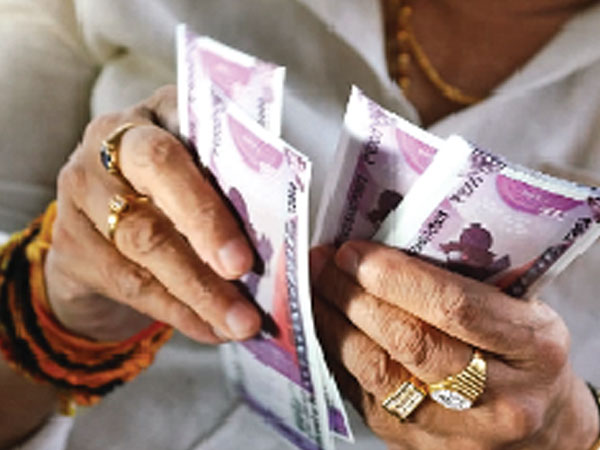 Facing public ire for levying hefty penalty from customers for not maintaining monthly average balance (MAB) in savings accounts, bankers have come out justifying the heavy fine. There is a cost attached to saving accounts and customers are free to choose zero balance account that comes with limited services but are free from penalties, they said. But their arguments seem to have cut no ice ordinary account holders see it as another way of profiteering. While on one hand banks continue to offer better rates and services to corporate customers, on the other they continue to extract the most from ordinary citizens.
PK Gupta, managing director (retail and digital banking) at State Bank of India (SBI), told FC, "We pay an interest of 3.5 per cent to a customer on a saving bank account (on the balance in the account). We issue free chequebook, free pass book. Every transaction in a saving account, including free ATM transaction and free branch transaction, has a cost for us and even updating a passbook has a cost that we incur. SBI's charges for non-maintenance of the monthly average balance is very low and the balance requirement itself is low when compared to private banks and foreign banks. For example, the average balance requirement is just Rs 1,000 for rural areas. There are private banks that impose a penalty even if the balance falls below the requirement for a single day while for SBI it's the average balance. What we are recovering is a small amount and fair."
Rubbishing 'banks incur a cost' argument, an investment researcher, who requested anonymity, said public sector banks have miserably failed to recover a single penny from bad loans of business houses that run into several thousand crores. "Their enthusiasm to fine ordinary account holders for not maintaining minimum balance is deplorable to say the least," he added.
Dhirendra Kumar, chief executive officer of Value Research, an independent investment research firm, said, "SBI has a large customer base and its charges are much lower than private banks and foreign banks. There is nothing wrong in levying a penalty for non-maintenance of MAB (minimum account balance) since banks are in business. But these charges should be transparent and should be clearly explained to the customer when he is opening an account with the bank. But many a time customers do not know of these charges. It is the Reserve Bank's responsibility to ensure that banks communicate about the fees/charges and penalties for non-maintenance to their customers."
The Reserve Bank of India (RBI) in April 2014 had asked banks not to levy penalty for non-maintenance of minimum balance in ordinary savings bank account and in-operative accounts.
Instead, the RBI has suggested that banks could curtail the services accorded in such accounts until the balance is restored. Raghuram Rajan the governor of RBI at that time had said that banks should also limit the liability of customers in electronic banking transactions in cases where banks are not able to prove customer negligence.
Gupta said: "Basically it is a question of inculcating financial discipline. There are many savings accounts such as Pradhan Mantri Jan Dhan accounts, basic saving bank deposit accounts, pensioners account and minor accounts that are all free from penalties."
Virat Diwanji, senior executive vice-president & head branch banking at Kotak Mahindra Bank, said, "A customer actually chooses a type of bank account he/she wants to open and he is informed about all the features of the said account including all types of charges associated with that product at that stage. Hence in a way it's like a contractual obligation between the customer and the bank with respect to terms and conditions of the said product and the rationale for non-maintenance charges is for non-fulfilment of part of the commitment of product terms and conditions."
"There are various product varieties in a saving bank account. So a customer has an option of choosing the type of account he/she wants to open. A customer has an option to opt for a Jan Dhan account or a basic saving account that come with limited features but has very low charges/penalties. Bank does incur multiple costs in maintaining an account. For instance, it has to provide periodic statement. As per latest RBI guideline, a customer is given a 30-day period for bringing up the account balance to committed level and if he does that then these charges are not levied. My interest is not in levying charges /penalty but in ensuring that a customer ma­i­ntains the average balance that he has committed at ti­me of choosing the type of saving account," he added.
A recent report based on data provided by the finance ministry ruffled many a feather when it showed that the country's largest lender had collected Rs 1,771 crore during April to November 2017 as charges from below minimum balance accounts. Punjab National Bank collected Rs 97.34 crore and Central Bank of India collected Rs 68.67 crore as charges for non non-maintenance of minimum account balance. SBI has 42 crore accounts.
SBI said that monthly average balance charges for its customers were waived for the last 6 years. The monthly average balance charges we­re reintroduced from April 1, 2017 which was subsequently revised downwards from October 1, 2017 after receiving feedback from its stakeholders. SBI determines the required minimum average balance amo­unt for its customers on the basis of four types of branches. These are metro, urban, semi-urban and rural.