,

Wednesday, 27 December 2017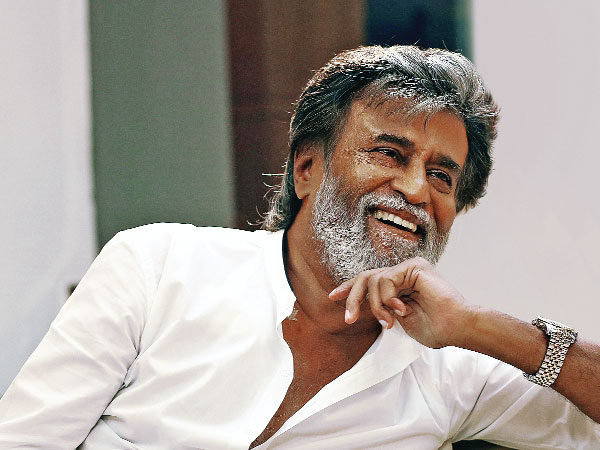 Keeping the guessing game on over his much awaited political plunge, superstar Rajinikanth on Tuesday said he will announce his stand on entering politics on December 31. This is for the first time that the charismatic 67-year- old actor, who enjoys cult status in the Tamil film industry, has fixed a date to spell out his plans on entering the political arena. "I am not saying that I will come to politics... I will announce my stand on entering politics on December 31," Rajinikanth said. Addressing a meeting of his fans on the opening day of a six-day-long photo session with his followers here, the superstar said he was hesitant to enter politics since he knew its dynamics. "Had I not known its dynamics, I would have said okay, and joined politics," he said. "I am not new to politics," he added in the same breath and referred to his 1996 stand of voicing opposition to then Tamil Nadu chief minister late J Jayalalithaa amid applause. On criticism from certain quarters over dragging his feet on the issue of entering politics, the actor stressed that months ago he had clarified that he will make his decision known during "war." Amid thunderous applause, the actor, clad in a white kurta, asked "war means only election. Has it come now?" In May this year, during a similar photo-op, the actor had said, "Let us face the war when it comes," which was seen as an indication that he might enter politics.
"If we go to war, we should win, to succeed valour alone is not sufficient, strategy ...(is important)," he said sporting a smile. The actor's remark is seen as a hint that he was strategising to enter politics. Hence, he said, "I will make my stand on joining politics known on December 31. Whether people are keen or not, the media is enthusiastic to know if I will join politics," he said. Ever since Rajinikanth took a stand against Jayalalithaa in 1996, his entry into politics is being debated on and off. Now, in view of the perceived political vacuum in Tamil Nadu after the demise of Jayalalithaa and DMK president M Karunanidhi being inactive due to ill health, the topic of Rajinikanth entering politics has cropped up again.