,

Tuesday, 13 February 2018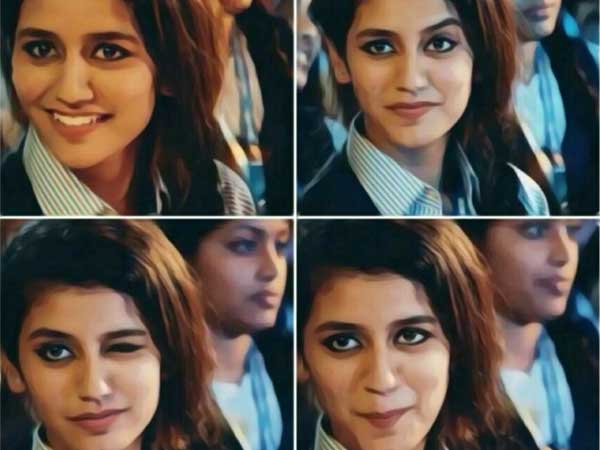 Not so long ago, Sheril G Kadavan became an internet sensation thanks to the viral malayalam Jimmiki Kammal video. Now, it is the turn of actor Priya Prakash Varrier, who has become an overnight celebrity, thanks to the Malayam song Manikya Malaraya Poovi, from Oru Adaar Love.
The song is set in a school campus and shows people in the audience reacting to the singer and each other. Varrier is among the students who feature in the song and she can be seen gesturing to a friend to occupy the place next to her.
As the two girls chat, a young boy catches her attention and the two of them flirt with each other with their eyes. This segment has made the song viral, with Varrier's expressions capturing the hearts of several pining Romeos.
The video has been viewed over 6,776,846 times on YouTube, with several users commenting that they don't understand Malayalam but had come only to see her.
Incidentally, the song has been set to music by Shaan Rahman who gave the catchy Jimmiki Kammal and Vineeth Sreenivasan, one of the singers of Jimmiki Kammal, has sung this number, too!