,

Friday, 9 March 2018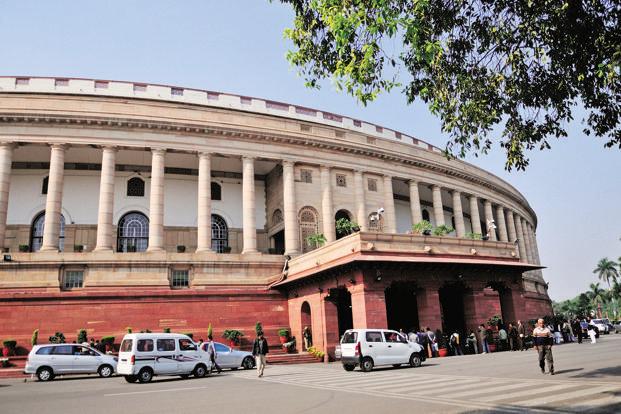 The government has sought Parliament's approval for additional cash spending of Rs 85,315 crore in the current fiscal ending March. The additional expenditure is being incurred to match the revised estimates provided in the budget and it will not impact the revised 3.5 per cent fiscal deficit target.
Minister of state for parliamentary affairs Arjun Ram Meghwal moved the fourth round of supplementary demands for grants for 2017-18 in the Lok Sabha.
The gross additional expenditure would be over Rs 9.06 lakh crore and this would be matched by over Rs 8.21 lakh crore savings by various ministries and departments. The net cash outgo from the exchequer would aggregate to Rs 85,315.30 crore, as per the finance ministry document.
As much as 70 per cent of this fund would go towards compensating states for revenue loss suffered post the GST rollout. Apart from GST compensation, about Rs 15,065.65 crore would go towards grants in aid and creation of capital assets under various schemes while Rs 9,260 crore has been earmarked for paying pensions to
defence personnel. In addition to this, Rs 5,721.90 crore would be spent
on meeting expenditure towards interest payment on market loans and treasury bills.
In the Union Budget 2018-19 presented on February 1, finance minister Arun Jaitley revised the fiscal deficit target for the current fiscal ending on March 31 to 3.5 per cent of GDP from 3.2 per cent previous target to support additional public spending. For the next fiscal (2018-19), he projected a fiscal deficit of 3.3 per cent of GDP as opposed to 3 per cent previously announced.
The government is likely to introduce amendments to the FRBM Act in the ongoing Budget Session of Parliament, specifying the fiscal consolidation roadmap.
As per this roadmap, the fiscal deficit will be lowered to 3.3 per cent in the next fiscal starting April 1; 3.1 per cent in 2019-20, and 3 per cent by 2020-21.