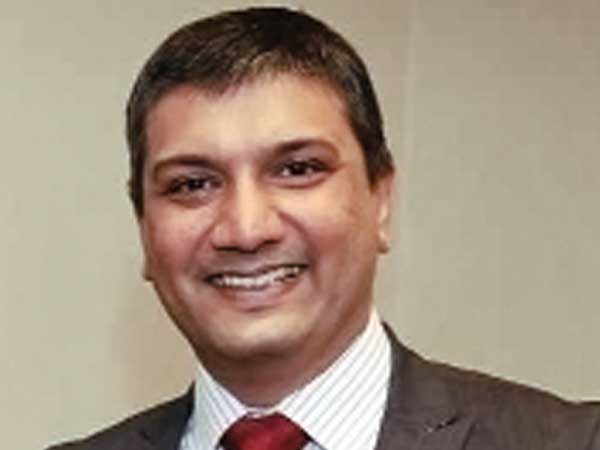 The market is quite overvalued from a historic perspective and if it has to sustain at these levels then we should have over 7 per cent gross domestic product (GDP) growth. If the growth is below 7 per cent, then the market may not be able to sustain these levels and we could see corrections, said Mihir Vora, CIO Max Life Insurance, in an interview with Ashwin J Punnen. Thus the next couple of quarters are crucial, he added. Excerpts:
What is your general view on the market?
The market is at an interesting junction. We had a good year in 2017 because of the global tailwinds caused by decent gross domestic product (GDP) growth in the US and Europe. Also, China was chugging along quite well. Though India's growth was not as good as it should be, the overall sentiments were positive. The inflows into mutual funds and insurance companies were quite robust especially after the demonetisation, which helped the market in a big way. Though the goods and services tax (GST) implementation was quite disruptive, with the huge liquidity the market remained stable.
The market was optimistic about the economic recovery, but the growth did not kept pace. So the market is quite overvalued from a historic perspective. For the market to sustain these levels we should have over 7 per cent gross domestic product growth. If the growth is below 7 per cent, then the market may not be able to sustain these levels and we could see corrections. Thus the next couple of quarters are crucial.
What are the risk factors that the market should be concerned about?
In fact the global economy is growing. The US is growing so well that the Federal Reserve may raise interest rate. That is a cause of concern. Overall economic growth in the US and Europe is good. Now the market will look at the inflation trend globally and that will determine the direction for it. The other risk factor both globally and locally is that the bond yields have risen sharply because of oil price and other factors.
But everything depends on the gross domestic product growth and if it remains positive then the market is safe. Some of the indicators like car sales and commercial vehicle sales are looking good.
What do you think of the current valuations?
The current valuations are on a slightly expensive side. Within the market, the mid-caps have run up quite a bit. The valuation premium of large-cap to mid-cap has widened to historical highs. That is a space where we have to play safe. Thus over the past few months we have been reducing our exposure to the mid-cap segment and focusing more on the large-cap stocks.
Now our mid-cap exposure is about 10 per cent. We have consistently been bringing it down from 20 per cent last year.
Which sectors are you bullish on?
We are bullish on private sector banks, consumer discretionary, auto, auto ancillaries, paints, building materials and also FMCG. We are seeing traction in FMCG (fast-moving consumer goods) and also energy as refining margins, marketing margins and petchem margins are doing quite well. Oil and gas is another sector we are positive on. On the information technology (IT) sector, we were negative till last year. But as we are seeing traction in the US economy, we are turning neutral from underweight. We continued to be underweight on public sector banks, utilities and telecom.
Last year, liquidity was the biggest driver for the market. Will the trend continue?
As regarding FII (foreign institutional investor) flows, we are seeing a negative trend for sometime now. The reason behind consistent flows was the weakening of the US dollar. But if the dollar stops weakening because of high interest rates in the US then flows may reverse and that is a global risk factor we can anticipate. The strengthening dollar may not be positive for the emerging market.
Will the market be volatile after a long phase of ultra low volatility?
Last year the market was on a unidirectional up move. But this year we may see volatility for a while because of good growth as well as picking up of inflation. We had easy liquidity for a long time and that is reversing. We may see the end of low volatility phase. We are seeing the first sign of that when the market has corrected by 10 per cent.
What will be your strategy in this kind of market?
The strategy will be to remain in large-caps for a while and look for signs of sustained revival in the local economy. We need the local economy to pick up now.
Will the domestic money continue to flow into a volatile market?
If the market is volatile I don't think there will be outflows. But if the market goes down and remains there for a while then there might be a reversal. But so far it is holding. Investors also tend to look at one-year returns and as long as one-year returns are good we should continue to see flows.
Will private capex pick up this year?
I don't see private capex picking up soon. The capacity utilisation is less and with NCLT (National Company Law Tribunal) cases coming up, people who want to expand capacity can buy those assets in sectors like power, steel, textiles and cement. Companies who want to grow can buy these assets instead of putting new plants. These are operation assets. If orders for capital goods come in, there could be capital expansion. Thus the private sector investment will be sluggish this year. We are dependent on two drivers: consumption and government spending. Consu­mption demand will come from both rural as well as urban segments.
ashwinpunnen@mydigitalfc.com