,

Thursday, 1 February 2018
Don't be intimidated—it's easier to see this country's hidden corners than ever before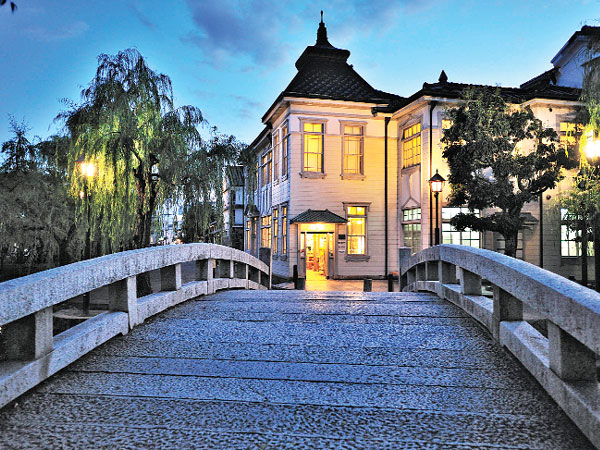 For a Culinary Pilgrimage: Ise Shima
If your favourite word at sushi restaurants is uni, try Ise Shima. It's set at the tip of Mie prefecture—four hours southeast of Kyoto by shinkansen—and is known for its amas, or fisherwomen, who free-dive for sea urchin, abalone, and oysters. Sample their daily catch at any of the oyster stands along Ago Bay (it's best to go with a guide, who will negotiate $25 all-you-can-eat deals) or at Kagetsu, a more formal spot that makes tasting meals out of lobster-infused miso soup and abalone sautéed in a foie gras-like abalone liver sauce. An alternate plan is a noontime visit to go pearl shopping at Mikimoto, which maintains its headquarters and a small museum in Ise Shima. Stay at the waterfront Hiramatsu Hotel & Resorts Kashikojima, one of four new hotels run by Japanese star chef Hiroyuki Hiramatsu. And don't miss a visit to the Ise Grand Shrine, one of the country's biggest and most important monuments, which gets completely rebuilt every 20 years.
For Enchanted Landscapes: Yakushima
Cherry blossoms get all the attention, but Japan is full of natural wonder—much of it little known. Take Yakushima. This tiny island in Japan's far south has UNESCO protection for its towering cedar forests, all draped in thick carpets of brilliant green moss. Dreamlike hiking trails are dotted with suspension bridges, river views, and ancient trees—including one sacred cedar that's considered to be 7,200 years old. On the coast, you'll find mangrove-dense beaches that are havens for loggerhead turtles; inland, you might spot unique local breeds of deer and monkeys. And in between are shops of woodworkers who give new life to fallen trees. Stay at the sustainably minded Sankara Hotel & Spa, with 12 luxury cottages scattered throughout the forest; the innkeepers can point you toward rhododendron-heavy gardens, the island's best natural hot springs, or firefly-filled clearings with views of the Milky Way.
For Sake and Shopping: Kurashiki
It's only 45 minutes from Osaka on the bullet train, but Kurashiki feels worlds away. The historic city center of Bikan, a 10-minute walk from the station, is a time warp to the Edo era, when its namesake river formed an important cornerstone of Japanese mercantile trails; the area is still car-free. Along the riverbanks, willow-flanked white-and-gray houses are just as they were in the 1600s—but instead of acting as rice stores and granaries, they've been reborn as cafes, pottery workshops, and Japanese denim boutiques. (Make a beeline to the Betty Smith Jeans Museum, where you can pick up $900, custom-made selvedge jeans.) Kurashiki is also the town credited with birthing sake. Base yourself at the newly expanded Ryokan Kurashiki, with seven tatami-style rooms in a former sugar warehouse. Then explore sake shops for a day before a trip to the contemporary art paradise of Naoshima Island and the Isamu Noguchi Garden Museum in Takamatsu, where more than 150 of the famous sculptor's stone works are still preserved. Both are roughly an hour's drive away.
Whom to Call
Booking an off-the-grid trip to Japan isn't especially do-it-yourself-friendly—you're better off working with local experts who can secure insider access at famously closed-off artisan studios or exploring temples with guides who can explain their full significance. If you're looking for a deep dive on culture, turn to Catherine Heald of Remote Lands, who has an unrivaled proficiency in Japan's most hidden corners. Each of her trips is bespoke, and all feature top-notch guides. For more of an active vacation—whether you want a sense of adventure or more hands-on experiences—try Black Tomato, whose co-founder Tom Marchant has a personal passion for Japan. And for true insider access, Japan Curator has an impressive Rolodex with the country's elite, facilitating everything from brown bear safaris in Hokkaido to private dinners with the cast of a live-action manga movie.
For Architectural Wonders: Shikoku
The smallest of Japan's four major islands, Shikoku is best known for its 88-temple pilgrimage route. It's a place to take in Japan's remarkable architectural heritage, from the Iya-no-Kazurabashi Bridge, which was built entirely out of thick vines by samurai 800 years ago, to the remote village houses in Iya Valley, which are now being restored by Japanophile author Alex Kerr as part of the Chiiori Trust initiative. You can even rent them out as vacation homes. Focus on the most beautiful sections of the temple trail—like the five-storied pagoda at temple 31—and save time to visit the country's oldest Kabuki theater, Old Konpira. The Edo-era homes in the town of Mima are also worth a visit: Many are now shops, selling traditionally made kimonos and wooden sandals. Then get the ultimate contrast by visiting one of the most modern monuments in the country: the minimalist Komyo-ji Buddhist temple, where the walls of latticed joinery are the work of Pritzker Prize winner Tadao Ando.