Teams up with up with Universal Wellbeing to develop, manufacture and sell a wide variety of products including fabric and household care, personal care, skincare, and foods and beverages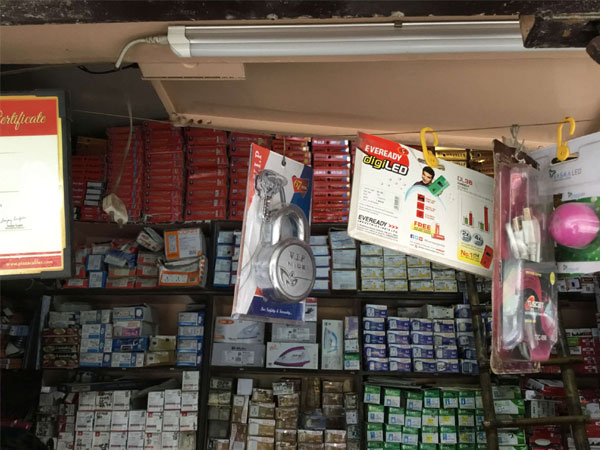 Close on the heels of foraying into the Rs 9000 crore fast growing confectionary market, under the brand – Jollies, Eveready Industries India (EIIL), a market leader in dry cell battery market, has teamed up with Universal Wellbeing Pte of Indonesia to float a new JV company for developing, manufacturing and selling a wide variety of products in fabric and household care, personal care, skincare, and foods and beverages segments. In the new JV, the Indonesian company will hold 70 per cent while Eveready will hold 30 per cent stakes, top company officials said.
Although the new JV is yet to be named, it was agreed upon by the two partners that the new company will market FMCG products using the respective strengths of its shareholders, that is, the product expertise of Universal Wellbeing and the distribution strength of Eveready. The BM Khaitan group owned Eveready, which sells over 1.2 billion batteries and 25 million flashlights every year, has an extensive distribution network of over 4000 distributors and reaches towns with a population of 5000 or more.
Universal Wellbeing, an arm of Wings Group of Indonesia, on its parts, is a leading Asian MNC, that manufactures and markets household, personal care, and food products, blending local consumer knowledge and advanced manufacturing technologies, it is dedicated to its vision of providing quality products at affordable prices. In Malaysia, Indonesia and countries around the world where it operates, its brands have market leading positions in the respective segments and categories. Some of these categories are detergents, softeners, ironing aids, personal wash, hand wash, ready to drink & powder beverages, and instant noodles.
The move to team up with this Indonesian company and make inroads into FMCG segment has been part of the Kolkata-headquartered company's overall strategy of exploring the fast growing FMCG business.
"As I had pointed out sometime back that we are looking to scale up our FMCG play. With this Joint Venture, we will be able to unlock more value from our vast distribution network. We will be able to offer to the Indian consumer better products that are affordable yet of international quality," said Amritanshu Khaitan, managing director, Eveready Industries India Ltd. Interestingly, during the roll out of 'Jollies', Khaitan had said, "Jollies is the first step to scale up our FMCG portfolio of products."
Annie An, director, Universal Wellbeing, was equally upbeat, on her parts. She said, "India presents with immense potential especially as the economy grows and per capita incomes rise, crossing certain thresholds. We believe with our experience in a number of categories in similar Emerging Markets combined with robust distribution of Eveready, we will be able to add value and improve lives of the Indian consumers."
ritwikmukherjee@mydigitalfc.com