,

Thursday, 4 January 2018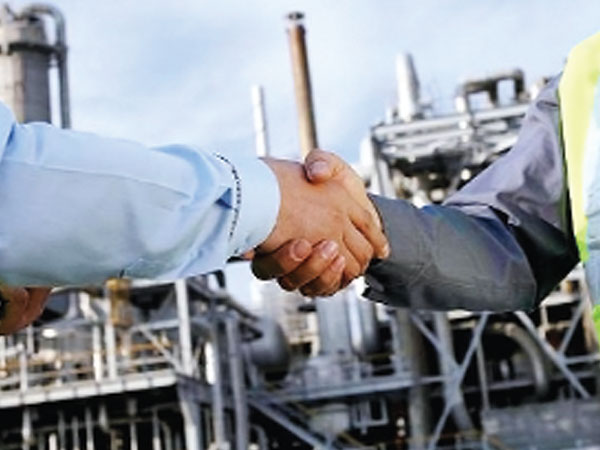 The merger of Hindustan Petroleum Corporation (HPCL), the state-run refiner, and Oil & Natural Gas Corporation (ONGC), the state-run largest explorer, is delayed for a year at least on concerns over right valuation and escalating fiscal deficit.
"The merger was decided in the Budget last year. But the deal gets delayed on concerns over its right value. HPCL has a much higher value, so the government is not ready to sell at a lower cost. The government is also concerned over fiscal deficit, so a premium price will allow some inflows to help government deal with its deficit target," said Sumit Pokharna, oil analyst, Kotak Securities.
Dharmesh Pradhan, oil minister, raised concerns over the correct valuation of HPCL.
According to reports, the deal valuation of HPCL is pegged at Rs 300 billion, much lower than the original market value.
Merger of these companies received the government's nod just a few months after finance minister Arun Jaitley announced creating an oil behemoth in his 2017 Budget speech.
The Union cabinet approved the plan to sell government's 51 per cent stake in state-refiner HPCL to explorer ONGC as a major step towards India's efforts to build a mega company that can compete with global majors.
The HPCL-ONGC deal will help the government meet more than a third of its divestment target for the current financial year without losing control over the company.
The management control of HPCL would stay with the government through ONGC, in which it holds 68.07 per cent stake. Technically, the government's hold over HPCL would be reduced from 51.11 per cent to 35 per cent.
From P1
HPCL controls India's 11 per cent refining capacity through 3 plants, which can process 276,000 barrels of oil per day. The refiner will add 23.8 million tonnes of annual oil capacity to ONGC portfolio, making it the third-largest refiner in the country after IOC and RIL. The merged oil firm would have less risk and give it more lev­erage as low oil pr­i­ces hit pr­oducers' revenue and higher prices hurt fuel refiners.
ONGC's fund raising is taking more time than expected as it seeks access to data room to fix HPCL acquisition prices. The acquisi­tion of HPCL as a subsi­d­i­a­ry would help ONGC sm­o­o­then its profit streams to a large extent at a consolidated or standalone level. But the right valuation will also help the government deal with fiscal deficit concerns.
The prospect of the government breaching its fiscal deficit target of 3.2 per cent of gross domestic product in the fiscal year ending March 2018 increased significantly as it exhausted 112 per cent of its Rs 5.5 trillion full-year fiscal deficit by November end due to lower-than-exp­e­cted revenue collections and higher revenue expenditure.
The finance ministry earlier said the government will not raise any net additional borrowing 'between now and March 2018' as it plans to trim its short-term borrowing programme.
But the finance ministry is seeking to push the ONGC-HPCL deal through be­fore FY18 ends in March.
HPCL gained 1.12 per ce­nt to Rs 410.95 while ONGC fell 1.73 per cent to Rs 193.45 on the NSE at close on Wednesday.