,

Thursday, 4 January 2018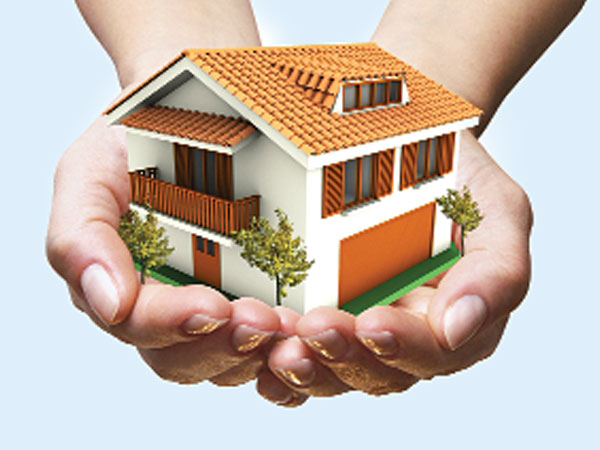 If you are a homeowner get ready for a slew of goodies when the Union budget is presented this year.
On that day, finance minister Arun Jaitley may be preparing a Union Budget to lower your interest burden on home loans, while nudging you to buy a second home or first home where your rental earnings would see higher deductions from taxes. The budget this year may provide relief on property investments.
Union budget 2018-19 may also raise the standard deduction limit of 30 per cent on rental incomes to 40 per cent in a bid to encourage the middle class go for their dream home. A significant part of the rental out of the property would be non-taxable.
So, if rent on a property is Rs 1 lakh, you may straight away save Rs 40,000. And it is not just restricted to housing investments.
The finance minister may also raise tax relief on money invested in bank fixed deposits, insurance premium and mutual funds from Rs 1.5 lakh to Rs 2 lakh a year under the popular 'Section 80C' scheme. This would help the middle class save more in financial instrume­nts, rather than locking up surplus funds in physical assets such as gold or bullion.
Section 24 of the Income Tax Act prescribes deductions available under the law while calculating the income from house property. It provides for two kinds of deductions, namely 30 per ce­nt of the annual value and interest on borrowed capital for acquisition or construction of a home property.
Currently, deduction of 30 per cent of annual value is allowed under Section 24(a). In addition, a deduction of interest on borrowed capital is permitted (deduction for self-occupied house is restricted to Rs 2 lakh) and there is no limit for deduction of interest in case of rented property. Interest paid on borrowed capital for the period prior to the tax year in which the property is constructed or acquired, is allowed as deduction equally over five years from the year in which the property is constructed or acquired.
The government had, ho­w­ever, sugar coated the changes in a different way in the 2017-18 budget. "In order to address the existing anomaly of interest deduction in respect of let out property vis-a-vis self-occupied property, it is proposed to restrict set off of loss from house property against income under any other head during the current year up to Rs 2 lakh. The loss not so set off would be allowed to be carried forward for set off against house property income for eight assessment years," Jaitley had said.
Now, the proposed chan­g­es may come amidst the current situation where the tax benefits that borrowers enjoyed on properties let out on rent, were cut down in the 2017-18 budget.
With restriction of set-off of loss under house property to Rs 2 lakh, rich individuals used to buy properties on lo­an and were able to set off the full interest liability aga­i­nst the lettable value of property usually resulting in loss, which would substantially bring down tax liability and consequently their borrowing costs. The FY18 budget had closed this avenue.
But this could change. According to sources, the Rs 2 lakh set-off limit can be increased to Rs 3 lakh for the comfort of the self-occupied house owners. "In case the deduction under Section 24 is increased from 30 per cent and the interest limit for Rs 2 lakh (for self-occupied pro­p­erty) is raised, then it wo­uld lead to more tax benefits in the hands of home owners. Also, this move may give a boost to the realty sector as more people could go for bu­y­ing house/s considering the increased tax benefit", said Divya Baweja, partner, Deloitte India.
The increase in standard deduction of the rental income from 30 per cent can also lead to lower taxable income with benefits straight away accruing to the property owners. An increase in standard deduction of 30 per cent of the annual value (rental value) is available to taxpayers from rental income of a property.
If this were increased, it would result in lower inco­me from house property for the government leading to lower taxable income. In ot­her words, homeowners will have lesser taxes to pay.
Taxpayers with rented pr­o­perty or those with a second property, where one pr­operty is assumed to be rented, will stand to gain (and save taxes) if this change we­re to take place, says Archin Gupta, founder and CEO of taxation portal Cleartax.
He also feels that a higher level of deduction for interests on home loans on self occupied houses from the current Rs 2 lakh will push people to buy the first home perceiving less burden of interest of the home loans.
"A higher deduction for in­terest on home loan for self-occupied property will have a positive effect on the real estate market. Currently, interest paid on a home loan for a self-occupied pro­perty can be claimed as loss under the head house property in the tax return. This loss can then be set off from other heads of income (sal­ary, house property, capital gains, business profession, other incomes). This deduction of interest is limited to a maximum of Rs 2 lakh. If this limit is raised, a higher deduction will be available and higher loss will be reported under house property thereby reducing the overall taxable income and will act as a stimulus for those plann­ing to buy their first hou­se", Gupta explained.
Abhishek Rustogi, partn­er, Khaitan & Co concurred. He said that there are two d­e­ductions that are available today on income from the p­roperties – one is the 30 per c­ent deduction on the annual value of the property and second is if you have taken a loan, then there is ded­uction on the amount of interest at a limit of Rs 2 lakh after adjusting rental income.