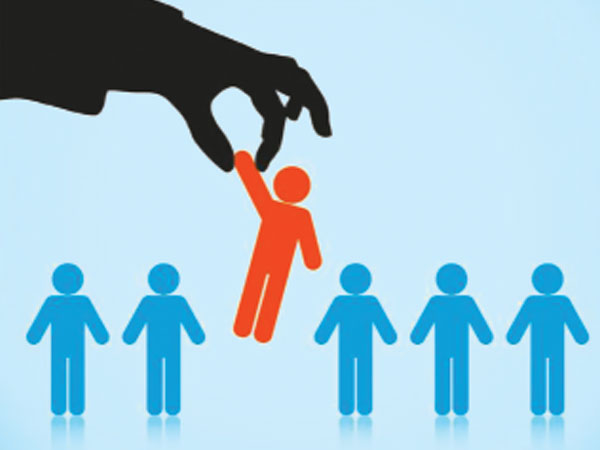 Two new significant and happy trends marked the end of the first phase of placement season at the Indian Institute of Technology (IIT) Kharagpur, also known as IIT KGP.
The first is the increasing interest being shown by public sector undertakings (PSUs) to hire students from IIT KGP; the second constitutes hiring of PhD scholars through campus placement, say senior officials at IIT KGP.
And if things go the way they are envisaged, not just academic institutes and organisations — traditional employers who have use for scholars — but even the industry will also be hiring PhDs from IIT Kharagpur.
As many as 200 companies cutting across sectors have made offers to 1,200 IIT KGP students, out of a total batch of 2,054, at the end of the first phase of the placement season 2017-18.
That in itself is a remarkable milestone, said a spokesperson of IIT KGP. "The number of students enrolling for the placement process went up significantly thanks to increasingly wider variety of disciplines being offered by IIT KGP," she said.
She added: "This year, we saw a new trend with PSUs starting to visit the campus during November, which is much before the actual placement session started. In addition, this year the Career Development Centre (CDC) had initiated a placement drive for PhDs graduating or graduated within 2 months and this turned out to be a fruitful outcome with as many as 26 PhDs getting placed across reputed teaching and research institutions. CDC is now taking measures to invite even industries to recruit PhDs. We expect that to happen very soon."
Meanwhile, this time placements for undergraduates (UG) have touched the 75 per cent mark, which is an improvement of 12 per cent, while placements for post-graduate (PG) students stands at 38 per cent, showing an improvement of 14 per cent, compared to last year.
B.Arch discipline too saw a huge jump of 20 per cent this year compared to last year. This was possible with various measures being taken by the authorities to promote placements in general, and PG students in particular.