,

Monday, 19 June 2017
Bankers discuss proceedings against 12 stressed accounts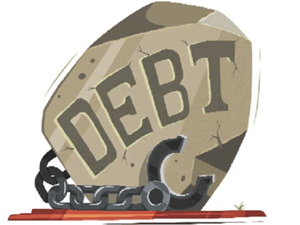 Bankers began meeting on Monday to initiate proceedings against 12 stressed accounts identified by the Reserve Bank of India (RBI) for referring under the Insolvency and Bankruptcy Code.
The move comes in tandem with the prime minister's office (PMO) reviewing progress in resolution of banking system's bad loans with top officials of ministries of finance and corporate affairs.
The accounts identified by the RBI include Amtek Auto (Rs 14,074 crore), Bhushan Steel (Rs 44,478 crore), Essar Steel (Rs 37,284 crore) Bhusan Power and Steel (Rs 37,248 crore), Alok Industries (Rs 22,075 crore), Monnet Ispat (Rs 12,115 crore) and Lanco Infra (Rs 44,364.6 crore). Also on the list are Electrosteel Steels (Rs 10,273.6 crore), Era Infra (Rs 10,065.4 crore), Jaypaee Infratech (Rs 9,635 crore), ABG Shipyard (Rs 6,953 crore) and Jyoti Structures (Rs 5,165 crore).
Shares of Amtek Auto, Bhushan Steel, Monnet Ispat and Alok Industries tumbled up to 20 per cent amid reports that these companies figure among the list of troubled accounts named for bankruptcy
action.
Amtek Auto's scrip dived 19.97 per cent to close at Rs 23.45 and Bhushan Steel tanked 16.16 per cent to Rs 58.90 on BSE. Shares of Monnet Ispat crashed 12.37 per cent to Rs 30.10 and Alok Industries plummeted 11.61 per cent to Rs 2.36.
The first set of troubled accounts are Bhushan Steel (Rs 44,478 crore), Essar Steel (Rs 37,284 crore), Bhusan Power and Steel (Rs 37,248 crore), Alok Industries (Rs 22,075 crore), Amtek Auto (Rs 14,074 crore) and Monnet Ispat (Rs 12,115 crore), a banker said.
Shares of Lanco Infra plunged 20 per cent and Electrosteel Steels lost 4.94 per cent. ABG Shipyard and Jyoti Structures however, gained 3.62 per cent and 20 per cent, respectively.
Meanwhile, a senior finance ministry official hinted that the RBI is continuing with its exercise to identify more corporate loan defaulters for referring to Insolvency and Bankruptcy Code.
"The clock is already ticking — some cases are already before the National Company Law Tribune (NCLT). More lists will be out in the next few months," said Sanjeev Sanyal, principal economic adviser to the finance ministry.
Cleaning up stressed loans is the biggest priority of the Narendra Modi government, he added.
"In today's meeting, banks met to finalise their action plan for some of the accounts before referring to the NCLT," said a banker.
Lenders met to discuss accounts such as Amtek Auto, Bhushan Steel and Essar Steel, among others, said another banker. Banks have been asked to register case against these defaulting borrowers in NCLT within a month.
Last week, RBI's internal advisory committee had recommended 12 accounts, which together account for a quarter of total bad loans of the banking system for immediate reference under IBC.
Meanwhile, sources said, the review meeting held by the PMO was a regular stocking meeting on issues related to NPA resolution, adding that various measures to tackle rising bad loans were discussed.
The ministry of corporate affairs secretary Tapan Ray, who also holds additional charge as secretary, department of economic affairs, and financial services secretary Anjuly Chib Duggal, were among the senior officials present at the PMO meeting, which was taken by additional secretary PK Mishra.
Sources said the discussions covered preparedness of institutional mechanism, including that of NCLT to handle the resolution process.
The RBI is likely to come out with more measures to rein in NPAs and share a possible timeline to bring them down to the acceptable levels.
Meanwhile, bank stocks rose by up to 2 per cent on Monday on hopes of early resolution of bad loans following RBI's intervention. Shares of Axis Bank rose by 1.94 per cent and HDFC Bank gained 1.40 per cent at the BSE. ICICI Bank stock price went up by 1.30 per cent, SBI 0.93 per cent, Indusind Bank 0.73 per cent and Kotak Mahindra Bank by 0.46 per cent.
Among others, Canara Bank rose by 1.08 per cent, Bank of India 0.33 per cent and the Union Bank of India by 0.23 per cent. The BSE bank index rose by 0.96 per cent to close at 26,844.85.
"RBI's insistence that banks start bankruptcy proceedings, which will improve bank's asset quality and strengthen balance sheet, led the index climb 1 per cent," said Vinod Nair, head of research, Geojit Financial Services Ltd.
"With bad loan resolution efforts gaining traction, banking stocks led stocks higher," said Anand James, chief market strategist, Geojit Financial Services Ltd. The BSE Sensex surged 255.17 points to close at 31,311.57.