,

Sunday, 19 March 2017
Listing of four state-owned PSUs, reinsurer may be put on hold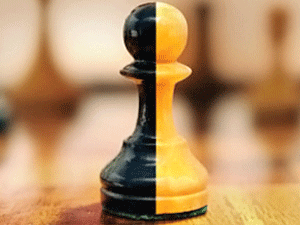 The government's plan to list four state-owned insurers and one reinsurer might have to wait as it looks at the possibility of consolidation. Sources in department of investment and public asset management (Dipam) said the government is exploring the possibility of the merger, as at least three general insurance PSUs are not in a position to issue initial public offer (IPO) anytime soon.
While the solvency ratio of National Insurance (1.26 per cent) and Oriental Insurance (1.1 per cent) is less than the threshold of 1.5 per cent mandated by sector watchdog Insurance Regulatory and Development Authority (IRDAI), United India Insurance has suffered huge losses (Rs 429 crore) in the first half of the current fiscal. Both Oriental and National Insurance have also lost market share in the last financial year. The government's assessment is that these entities are unlikely to get good valuation if listed separately.
Accordingly, the government is considering merging three relatively weaker players to create a strong entity, sources said.
Dipam, along with the department of financial services, has initiated consultations on a possible merger of Oriental Insurance, National Insurance and United India Insurance to create a stronger entity, which would then be taken to the market for listing, sources said. The combined entity will have around 35 per cent share of the domestic general insurance market while underwriting total direct premium of over Rs 30,000 crore.
"The discussions on the proposed consolidation exercise in the insurance sector are at an initial stage and we are looking at various options," a government official said.
The official added that the listing of two other firms — GIC Re, the state owned reinsurer, and New India Assurance — would, however, proceed unhindered and Dipam is already working out details and timing. In January, the Union cabinet gave the nod for listing these insurance PSUs and bring down government shareholding in them to 75 per cent in phases.
Consolidation of state-owned companies across all sectors is on the government agenda. Such an exercise has already been initiated in the oil and gas and consultancy sectors. Upstream major ONGC is tipped to acquire government's share in HPCL, a refining PSU, a move that would give considerable financial heft to the oil producer. HPCL would also benefit from the proposed merger, as it would be able to leverage ONGC's bigger balance sheet for raising necessary funds for expansion, experts said.
In a similar exercise, Engineers India, a consultancy PSU, is expected to acquire smaller state-owned players in the consultancy space, including Engineering Projects India.
The consolidation exercise has also been initiated in the financial sector with the Centre having already approved the merger of country's largest bank, State Bank of India (SBI), with its five associate banks — State Bank of Bikaner and Jaipur, State Bank of Hyderabad, State Bank of Mysore, State Bank of Patiala and the State Bank of Travancore.
Columnist:
Noor Mohammad
Subhash Narayan