,

Wednesday, 16 August 2017
DEPARTURE DUBAI, HANDCUFFS IN INDIA under an informal white collar crime cooperation pact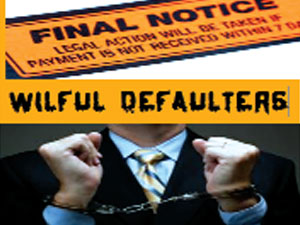 Earlier this month, in a dramatic arrest at the Mumbai airport, a CBI team picked up Kailash Agarwal, the co-promoter of Varun Industries, one of the country's biggest loan defaulters.
Agarwal was arrested at Mumbai airport on August 5, when he landed from Dubai. Financial Chronicle learns that an informal agreement has been reached between the Government of India and the UAE with the ministry of external affairs acting as the nodal authority.
Bank fraudsters and loan defaulters against whom cases have been registered, but are absconding and have set up base in the UAE are being quietly told by UAE authorities that they need to pack up and are put on a plane with information being passed on to the Indian side that allows for a swoop down on specific targets as they return.
It is believed that PM Narendra Modi, using his persuasive diplomatic skills as part of his larger West Asian outreach to encircle Pakistan, has been telling the ruling dispensation in the UAE that white collar criminals who have defaulted on bank loans in India and taken refuge in the Emirates need to be dealt with severely.
The UAE rulers, ame-nable to this request from India, have been quietly 'deporting' such absconders.
In the past, during the UPA rule, such information sharing resulted in similar 'landfall' of 26/11 terror accused Abu Jundal alias Syed Zabiuddin Ansari coming from Saudi Arabia and being picked up by Indian sleuths at the airport.
As part of this overarching cooperation and strengthening of bilateral counter-terror cooperation, Saudi Arabia in December 2015 had deported Hyderabad-born Mohammed Assadullah Khan alias Abu Sufiyan to India on charges of terrorism, financing the proscribed Lashkar-e-Taiba (LeT) and planning bomb attacks in Karnataka.
Sufiyan, on the CBI's Interpol Red Corner notice and named in a National Investigation Agency (NIA) charge sheet in May 2013, was picked up by Saudi authorities last December on the basis of Intelligence Bureau (IB) inputs.
His custody has been handed to the NIA. Sufiyan was a member of Islamic radical group Darsgah Jihad-o-Shahdat in the undivided Andhra Pradesh in the 1990s. He was close to Fasiuddin, a terrorist with deep links with Pakistan's ISI and involved in bomb attacks and assassinations in Hyderabad and Andhra Pradesh in the 1990s.
Fasiuddin was killed in a police encounter in
July 1993.
Now this cooperation has acquired an economic crimes dimension. A local court subsequently remanded Agarwal to custody. Agarwal and his partner Kiran Mehta had allegedly fled India after defaulting on payments worth nearly Rs 2,500 crore.
CBI spokesperson RK Gaur told Financial Chronicle that MEA had become the nodal authority in such cases and while he did not confirm the tip-off, he did say that Agarwal was absconding and evading investigation into the cheating cases.
Agarwal and Mehta allegedly cheated Indian Bank of Rs 300 crore and owe another Rs 1,500 crore to a consortium of other banks, including the Central Bank of India, Syndicate Bank, State Bank of India, United Bank of India, Bank of India, Bank of Baroda, UCO Bank, ARCIL (IDBI Bank) and Allahabad Bank.
They borrowed money from these banks from 2007 till 2012. From 2013, they began defaulting and borrowed several hundred crores from the market and other lenders as well.
The accused and his business partner, Kiran Mehta, had allegedly fled India after defaulting on payments. In March 2017, the Enforcement Directorate (ED) said it had registered an enforcement case information report against the stainless steel manufacturer and its directors under the Prevention of Money Laundering Act in 2016, before the demonetisation of Rs 500 and Rs 1,000 notes.
This new information-sharing paradigm has enabled CBI to hunt various defaulters down. In May, for instance, the CBI arrested the promoter of a jewellery house for allegedly cheating a SBI-led consortium of 25 banks to the tune of Rs 2,223 crore.
Chairman and promoter of Kolkata-based Sri Ganesh Jewellery house Nillesh Parekh was arrested at the Mumbai airport on his return from Dubai. The agency had also issued a lookout circular against Parekh, who had been absconding and had not joined the CBI probe.
If one is an incident, two is a coincidence and three is a pattern. In May, in another spectacular capture, again using the same modus operandi and route, the CBI arrested the chairman of REI Agro Ltd along with a promoter of the company in connection with an alleged bank loan fraud of Rs 3,871 crore. Chairman Sanjay Jhunjhunwala, facing a red corner notice issued by the UAE, was arrested after he returned from abroad.
The CBI had also issued a lookout circular against him. Promoter Sandip Jhunjhunwala was also arrested by the agency in New Delhi the same day. The agency had registered a case against them and the Kolkata-based REI Agro, which deals with Basmati rice exports, in October 2015. The action was taken on the complaint from a consortium of 14 banks led by UCO Bank. It was alleged that the company had defrauded the banks to the extent of Rs 3,871 crore since 2013 through conspiracy, cheating and forgery, the CBI spokesperson said.
It was alleged that the company cheated the banks using 150 shell companies, on the basis of fixed commission, through a group of brokers by creating false invoices and documents of money transfers for non-existent transactions, CBI officials said. They said Jhunjhunwala was also facing a case of misappropriation of AED 160 million for which the UAE authorities had issued a red corner notice against him.
Even otherwise, in the intrepid game of hunter and quarry, the CBI and ED have, under government supervision, upped their game by ensnaring promoters of defaulting companies.
As recently as late April, four persons, including BG Jain, CMD of Surat-based Nakoda Ltd, company's director DB Jain, chartered accountant J C Somani and one Punit Rungta, were remanded to five-day police custody following their arrest by the CBI on Sunday in connection with a Rs 2,107 crore fraud. The accused have allegedly cheated a consortium of 13 banks led by Canara Bank.
The CBI team had raided the office of the company at UTC Building on Udhna crossroad in December 2016 and collected several documents related to the case. The bureau's economic offences wing had raided a few other office locations of Somani, a unit at Kosamba and Hathuran Textile Park.
Sources said that the accused produced forged documents and used them to secure a loan from the bank. The company allegedly took loans from the bank after submitting "manipulated financial data" and diverted the money to other businesses through shell firms.
The company manufactures polyester yarn and fibres and has plants at Silvassa in Dadra and Nagar Haveli (DNH) and Karaj in Surat. It allegedly took the loan for business activities and defaulted on repayment. The CBI, after learning that the company had entered 'manipulated data' in its books of accounts to get the loans, will probe the shell firms through which funds were diverted.
Similarly in June, the CBI has arrested Manoj Jayaswal and Abhishek Jayaswal — promoters of a major mining company, Abhijeet Group — along with a former DGM of Canara Bank for allegedly causing a loss of Rs 290 crore to banks.
Investigations have indicated that it is a "large-scale scam" in which 13 companies of Abhijeet Group took loans from over 20 banks and financial institutions, which allegedly turned into non-performing assets since 2014, resulting in outstanding loans of Rs 11,000 crore, CBI sources claimed.
The agency had registered a case in 2015 against the accused for alleged criminal conspiracy and cheating. An alleged loss to the tune of Rs 218.85 crore (approx) to Canara Bank and Rs 71.92 crore (approx) to Vijaya Bank was caused, the CBI had said after filing the FIR. The agency had acted on the complaint of both the public sector banks alleging that the accused perpetrated fraud of Rs 290.77 crore (approx) by fraudulently availing of the line of credit facility during 2011-13 period.
Again in August, the CBI arrested Bharat M Shah, the managing director of Ruby Mills, a city-based cotton and blended fabrics manufacturing company, in connection with an alleged bank fraud case. Shah was produced before a special CBI court, which remanded him in CBI custody till August 8. The CBI spokesperson, however, refused to divulge any details regarding the alleged fraud or the quantum of money allegedly misappropriated. Ruby Mills, a listed company, is into manufacturing of cotton and blended fabrics and has its registered office at Dadar in central Mumbai.
In May, the Enforcement Directorate (ED) has arrested the director and promoter of a Mumbai-based firm in connection with its money laundering probe in a bank loan fraud case involving over Rs 2,600 crore. This case is said to be one of the biggest instances of bank loan default being probed by investigative agencies in the country. Agency officials said it arrested Vijay M Choudhary in Mumbai under the provisions of the Prevention of Money Laundering Act (PMLA). Choudhary is the "director and main controller" of Ms Zoom Developers Private Limited (ZDPL) and was wanted by the ED in this case, where it is alleged that the firm and its controllers cheated 25 banks to the tune of Rs 2,650 crore.