,

Friday, 11 August 2017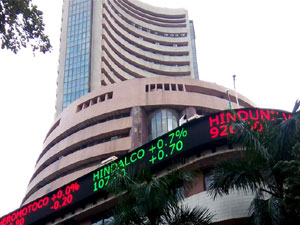 With regulator Sebi cracking down on 331 suspected shell companies, panic has gripped the broader market as is evident from the hammering midcap, smallcap and Bankex received on Thursday.
The market sentiment has turned negative after the Securities and Exchange Board of India (Sebi) on Monday evening asked stock exchanges to restrict trading on 331 suspected shell companies. The market is on tight bear grip as only 303 stocks closed in the green on BSE. Of the total 2,683 stocks traded on this bourse, 2,274 closed in the red and 106 remained unchanged.
"Markets remained under pressure for the fourth successive session and lost over half a per cent, citing lingering geo-political issues and feeble local cues," said Jayant Manglik, president, retail distribution, Religare Securities.
"Selling was witnessed across the board and most sectoral indices ended with deep cut," Manglik added.
The benchmark BSE Sensex has lost close to 800 points in the four sessions of straight declines. On Thursday, the index ended 0.84 per cent or 266.51 points lower at 31,531.33, while Nifty 50 fell 0.89 per cent or 87.80 per cent to 9,820.25 points.
Tension building between the US and North Korea also contributed to market worries.
Bank stocks remained under pressure as some suspected shell companies figure in the NPA list of lenders as well. PSU banks bore the brunt of selling with Bank of Baroda losing 4.51 per cent. Punjab National Bank lost 3.17 per cent and Federal Bank 3.23 per cent, dragging down the sectoral index by nearly 1 per cent.
Sameet Chavan, chief analyst, technical and derivatives, Angel Broking, said, "Many midcap counters plunged more than 5-10 per cent with an ease. Such development can be horrifying for a short-term trader and hence we have been repeatedly advising to stay light in the market."
BSE midcap index fell 2.64 per cent and smallcap index ended the day lower by 3.60 per cent. On NSE midcap-50 index declined 3.23 per cent.
The support to the market from foreign portfolio investors (FPIs) has been dwindling in the past few months, As per the provisional data, FPIs were net sellers by Rs 1,171.21 crore on Thursday. FPIs have been net sellers in August so far by Rs 1,080 crore as on August 9. After Rs 7,711 crore inflows in May, foreign investment fell to Rs 3,617 crore in June but rose to Rs 5,161 crore in July.
Equity mutual funds have been, however, attracting good inflows. Last month equity mutual funds saw an inflow of Rs 12,037 crore in equity funds, Rs 690 crore in equity-linked saving schemes and Rs 7,864 crore in the balanced funds.
In the broader market, only four of the 50 midcap stocks in the Nifty madcap index closed in the green, while the remaining 46 stocks fell between 1 to 8.50 per cent.
The top 10 losers in Nifty midcap are Adani Power (8.56 per cent), JSW Energy (7.30 per cent), Reliance Infra (6.69 per cent), Jindal Steel (6.58 per cent), Adani Enterprises (6.28 per cent), Bank of India (6.15 per cent), Reliance Power (5.09 per cent), Century Textiles (4.83 per cent), Union Bank (4.80 per cent) and GMR Infra (4.72 per cent).
Some of the smallcap stocks that fell sharply on BSE were Bombay Dyeing (10.99 per cent), Venkys India (14.40 per cent), ITI (15.34 per cent), Natco Pharma (16.13 per cent), MEP Infrastructure Developers (15.28 per cent), Sanghvi Movers (14.98 per cent), Rain Industries (14.89 per cent), Kiri Industries (14.40 per cent), Sudarshan Chemical (12.88 per cent).
Some more big names that were hit included Escorts (7.54 per cent), Raymond (7.23 per cent), Glenmark Pharmaceuticals (5.19 per cent), Wockhardt (4.22 per cent), Bharat Electronics (4.81 per cent) and Tata Global Beverages (-3.97 per cent).
"We had a hint of this broader market selloff and hence, advised caution while selecting a stock. Now, going forward, our market is likely to remain under pressure and any intraday bounce back in Nifty50 towards 9850 – 9900 is likely to get sold into," Chavan said.