,

Wednesday, 30 August 2017
Company has fixed September 15 as record date for the buyback offer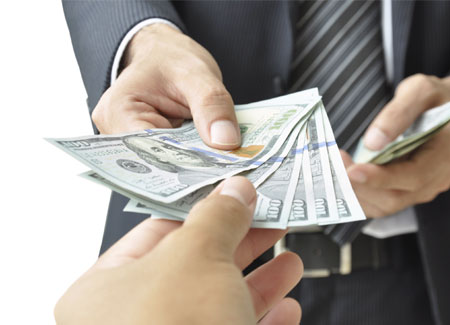 The country's third-largest software services firm, Wipro, on Wednesday said its shareholders have approved the company's Rs 11,000-crore buyback proposal.
The Bengaluru-based company has fixed September 15 as the record date for the buyback offer.
It had said last month that it will purchase up to 343.75 million shares at Rs 320 ($4.95) per scrip. The total size of the offer will be up to Rs 11,000 crore ($1.7 billion).
In a filing to the BSE, Wipro said the "special resolution has been passed through postal ballot and e-voting by members by requisite majority."
The voting, which ended on August 28, saw 99.68 per cent of the votes being cast in favour of the buyback offer. "The company has fixed September 15 as the record date for the purpose of determining the entitlement and the names of equity shareholders, who are eligible to participate in the buyback," it said in a separate filing.
Wipro shares closed marginally higher at Rs 291.65 on the BSE.
Share buybacks improve earnings per share and return surplus cash to shareholders while also supporting share price during periods of sluggish market conditions.
As on June 30, Wipro had 'cash and cash equivalents' of Rs 5,432 crore on its books and 'investments' of Rs 31,772 crore, totalling Rs 37,204 crore.
Among Indian IT companies, TCS, which had a cash kitty of over Rs 43,000 crore, has already completed a Rs 16,000 crore buyback programme earlier this year.
Infosys has also announced a buyback offer of up to Rs 13,000 crore ($2 billion) to be paid out to shareholders during the financial year 2018.