Buoyant over the growth of slim and sleek and fashionable laptop market in India, Dell has now come up with the world's smallest 13-inch laptop- XPS 13 (9370), for the Indian market.
As many as 1.5 lakh online transactions, out of the total 230 crore such deals, get compromised on a daily basis in India, according to sources.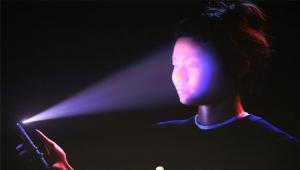 Thanks to Ap­p­le Inc.'s new iPhone X, facial recognitio­n may finally b­e on the verge of breaking out with consu­mers. The technology first developed in the 1960s has since been mostly relegated to the realm of government agencies and high-security firms.
Apple Inc. is already in your pocket, on your desk and underneath your television. Soon, a device embossed with "Designed by Apple in California" may be on your nightstand or kitchen counter as well.

You can add Skype to the growing list of services copying features straight from Snapchat.


The Indian IT industry "rightly" should be in "panic" mode, as it has not kept pace with the fast-changing innovation, India-born former McKinsey head Rajat Gupta (in pic) has said.