,

Thursday, 10 August 2017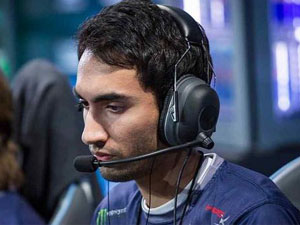 For Indian origin gamer Saahil Arora, life is a ball. After all, it is not very often that no work and endless computer games help you to become a millionaire. According to esportsearning.com data compiled by Statista, Saahil Arora is the world's highest earning gamer.
The 27-year-old from Wisconsin in the US, who dropped out of University of Wisconsin to pursue a career in professional gaming, has earned $2.8 million from 67 tournaments that he has played, averaging $42,000 per contest. Popularly known by his pseudonym UNiVeRsE, he currently plays for Evil Geniuses.
He is followed by his teammates Peter Dager with $2.6 million and 18-year-old Sumail Hassan from Karachi, who stands at $2.51 million. The top 10 maximum earning gamers comprise of five players from China, three from the USA and one each from Pakistan and Canada.
Many of these players are currently playing in the 2017 edition of The International — a Dota 2 tournament — being held from August 7 to August 12. It is not just cricket or football, which is a money churner for players. Practioners of computer games —collectively known as esports —are also spinning money.
This year, the total prize pool at The International is a whopping $24,051,553. The winning team will take home $10,538,683 which is more than the total prize money distributed ($10,225,000) in the 2015 ICC Cricket World Cup.
Last year, the total prize money was $21 million and the winning team took $9 million with them.