,

Tuesday, 12 September 2017
Sign exclusive pact; at current market price share swap ratio seen at 1:1.7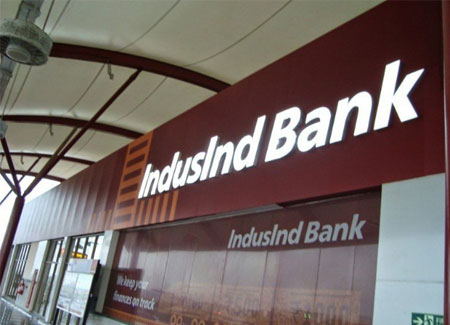 Private lender IndusInd Bank said on Monday that it has entered into an exclusivity agreement with Bharat Financial Inclusion (BFIL), formerly known as SKS Microfinance, to explore the possibility of a merger. The announcement puts an end to months of speculation of a deal between the two. Share prices of both the entities have been on an upward spiral since February when the news of the possible amalgamation first broke out (see accompanying line charts). Analysts said the deal would be a win-win for both the companies.
"The exclusivity agreement provides for a mutually agreed exclusivity period for due diligence and discussions to evaluate a potential strategic combination between the company and BFIL by way of ambulation through a scheme of arrangement, or any other suitable structure," said the Hinduja family-owned lender IndusInd Bank in a statement to the exchanges.
Analysts said IndusInd Bank may offer one share for every 1.7 or two shares of BFIL as part of a merger deal, which is being evaluated. "Assuming IndusInd Bank acquires Bharat Financial at current market price, the swap ratio would be 1:1.7 (1 share of IndusInd Bank for 1.7 shares of Bharat Fin)," Edelweiss Securities said in a report. This translates into 12.7 per cent equity dilution.
Romesh Sobti, managing director and chief executive officer at IndusInd Bank, said the agreement is valid for more than a week's time. The deal, if goes through, will be a complete share swap deal. "Once the deal goes through, BFIL will become a bank, which will give huge benefit to IndusInd's cost of funds. BFIL's cost of funds is likely to fall by 100 basis points post the deal. Transactions with BFIL will take at least 30 days to complete," Sobti said, adding that risk weight in the micro finance business is 100 per cent.
MR Rao, managing director and chief executive officer at BFIL, said the time to merge with a bank was ripe as the stock market is stable. Speaking about the benefits of the merger, Rao said "This gives us the ability to become cashless at the field level today. By being a part of the merged entity, we can get them to open savings accounts and disburse directly to their savings accounts. Also, we will be able to offer more savings products like savings accounts, small recurring deposits and so on. Essentially, from being a standalone micro credit company we will become a full-fledged financial inclusion entity post the merger."
Post the deal, Rao said, BFIL would be able to offer more products, its cost of funds would fall. Merging with IndusInd would also save it from converting into a small finance bank or universal bank to achieve scale. A few years ago, BFIL was the only MFI whose application to become a bank was rejected by the central bank.
Around 60 per cent of Bharat Financial's banking requirement is being met by IndusInd Bank, making it the micro finance lenders' natural ally.
BFIL has been experiencing stress in its books post demonetisation and because of the loan waivers.
During the first quarter ended June 30, 2017, BFIL showed marginal improvement in numbers with excess provisioning leading to net loss minimising to Rs 37 crore versus Rs 235 crore in Q4. The gross NPA remained unchanged at 6 per cent while net NPA declined to 1 per cent due to higher provisioning done in Q1. The total gross loans increased 13.8 per cent Rs 9,631 crore as on June 30, 2017.
"For IndusInd Bank, this potential merger would be synergistic, boost earnings (RoA's would cross the 2 per cent mark) and prove to be a long term positive, as it will have access to BFIL's granular retail loan book, increasing cross selling opportunities and scale benefits," Edelweiss said
Morgan Stanley Mauritius Co. holds a 6.74 percent stake in Bharat Financial Inclusion, while East Bridge Capital Master Fund, Mathews India Fund, Amansa Holding and BNP Paribas Arbitrage own close to 3 per cent each.
A senior analyst specialising in MFIs said, "For IndusInd it is a great
opportunity to acquire a large MFI distribution network and offer all the banking products to such a large client base.
On the other hand if you recall, Bharat Financial was the only MFI applicant that did not get a banking license and so a merger would give them complete access to a range of banking products."
Another analyst added, "If the transaction happens, it will help IndusInd in meeting priority sector norms, get readymade pan India distribution network and improve its profitability as MFI loans have higher yields. The Bank's ability to reach out to more customers would increase multifold. On the other hand, Bharat Financial has a diversified shareholding so it will boil down to valuations."
"Bharat Financial has a pan India presence, huge customer base and people and IndusInd could cross sell more of its products to them. The MFI loans have a yield of 18-21 per cent while the average yield on a banking product is 10-10.5 per cent. So a higher yield on assets will improve the profitability for IndusInd Bank," said another analyst.