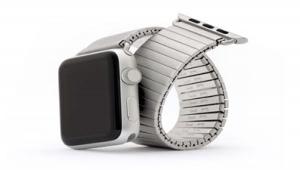 In all of watchmaking, there are few things as iconic as the classic Speidel Twist-O-Flex bracelet. Basically anyone who is at all into vintage watches has seen them, probably worn one, and likely lost some arm hair to those stretchy links.
Picture a Volvo. You're imagining a boxy, full-size station wagon, right? Well, that classic shape has long been gone, but it's about to make a modern comeback.

Creating design-minded watches with a little shine to them is stock and trade for Rado. The brand's latest watch though, the True Blaze, adds something new to the mix.