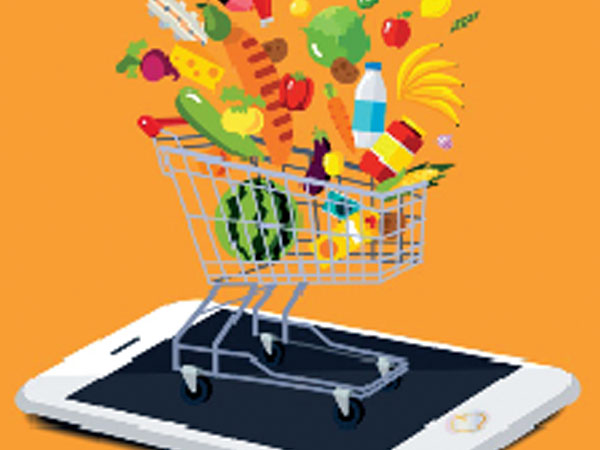 Online grocery chains are segmenting the market in terms of delivery, especially when they compete with each other in same cities. While Grofers has exited 'express delivery,' BigBasket plans to take the share of this delivery higher.
When it comes to delivering fruits, vegetables and grocery time is vital. Grofers, which has a strong presence in the northern markets, has exited express delivery. On the other hand, BigBasket, which is now strengthening its presence in the north, is going to double the number of products that can be 'express' delivered.
BigBasket has 2,500 products in the express delivery list now, which is less cumbersome to be carried by motorbikes. "We are kicking-off a pilot project in the north to have 5,000 products in the list of express delivered items. Once we find it to be viable, we will expand it nationally," said Meera Iyer, head, marketing, BigBasket. This would probably see segmentation on the basis of delivery time in the northern markets between the two large online grocery players.
One-third of BigBasket's products are delivered in 90 minutes and rest within 18 to 20 hours. While the regular van deliveries have broken, express deliveries have not yet. In case of Grofers, the express deliveries had a time window of 30 minutes. But BigBasket has kept it at 90 minutes. "We have kept Rs 1,000 as threshold limit for waiving the delivery charges. This will ensure that our express deliveries turn profitable," said Iyer.
After finding express deliveries unviable, Grofers has exited that format. "We were not able to control losses per delivery and as we started focusing on profitability, we moved out of express delivery," said Albinder Dhindsa, co-founder and CEO of Grofers. With next-day delivery, Grofers is able to deliver better products at better price and save cost on fulfillment centres and logistics.
In NCR, Grofers has already become profitable and by March 2019, it hopes to become profitable in all major cities. Grofers has given itself time till two years to become EBITDA positive at a company level. In 2016 when the profitability drive started, Grofers exited nine of the 27 cities it was present and now it has started re-entering some of them.