,

Friday, 19 January 2018
Social media influencers have changed the way brands promote, market and advertise their products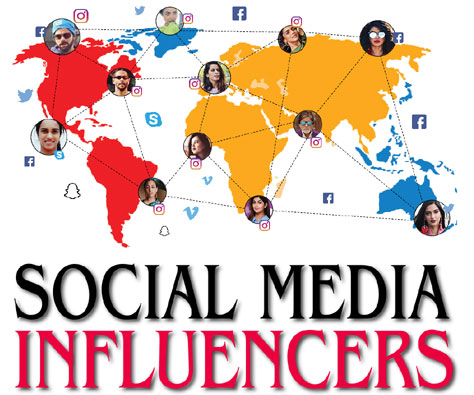 Meet the social media stars
Yaas, it's Friyay!' This is not a grammatical mistake (well technically it is) but not when it comes to social media lingo. It may take people like you and me, far removed from their twenties, to comprehend the meaning, but across the globe brands are reserving a large chunk of their advertorial and communication budgets for precisely this kind of slang. The advertising spends for the digital media are reserved for the millennials (youth in their teens and twenties) who hashtag a few key words which spur on a weeklong spate of posts, articles or pictures to create a narrative. This tribe is called social media influencers.
Gone are the days when luxury hotels or fashion brands spent huge sums of money on elaborate photo shoots, newspapers ads and campaigns. With life in the fast lane and everything on fast track thanks to the tech world, brands would rather utilize their resources on social media influencers. In layman terms these are basically tech savvy millennials who have a large following of "followers" (people who track their social media accounts). In yesteryear terminology it is analogues to a celebrity with his or her fan following. These young names are nothing less than any celebrities in the world of social media, which includes blogs or social networks like Twitter, facebook, Instagram, Youtube etc. Even well established celebrities like Riahanna, Amitabh Bachchan or Deepika Padukone to name a few from the world of glamour, fashion, music and movies have social media handles (accounts). One's popularity online merits the compensation they demand for a posts, ads or branding via their accounts.
Those who have a high following are labeled "social media influencers" for their outreach in these networks. For instance, the Kardashian-Jenner siblings have built a billion dollar empire based just on their social media networks. Cristiano Ronaldo has 118 million followers whereas Kim Kardashian has 106 million followers. Which basically means one post of hers reaches a 106 million people across the globe within seconds. From being the fastest and easiest way to make a quick buck on the side, it's now become a full fledged career option. Forget just raking in the green, the perks are enough to get your attention- free gifts, all-paid for trips, sponsored vacations, the latest of goodies, junkets, free meals at the hippest spots etc. In addition to this there's money. Youngsters in India who have been recognized as social media influencers are charging anything upwards of fifteen to twenty thousand for one blog/post/picture on their social media network. Some of the more established names get paid anything between twenty-five to fifty-thousand for a post or two. Brand ambassadors and celebrities like Sonam Kapoor charge in lakhs. Industry insiders have smartened up and now include social media clauses in their contracts with brand ambassadors.
What or who exactly is social media influencer? "Using social media influencers in your marketing is the practice of building relationships with the people who can build relationships for you. Whether an influencer's audience is small or large, an influencer can reach consumers via their blogs and social networks that your brand may not be able to," is the common reaction on the net. A Social Media Influencer has an established credibility in a specific industry-beauty, lifestyle, fashion, hospitality, food, sports, cars etc with access to a large audience. Thus the role of this influencer is to persuade, sway induce and generally prod users to get partial or try a brand by virtue of their authenticity and reach. They masterfully effect the "purchase decisions" is in some a significant or authoritative way. Plane old "marketing" and "advertising" gimmicks are so yesterday. Today, digital advertising is all about key terms like "paid partnerships", "multiple posts", "brand collaborations", "sponsorships" and "push messages".
Some political names and parties even use social media accounts to surge their popularity ratings. We take a quick look at some of the names high on Instagram's search list.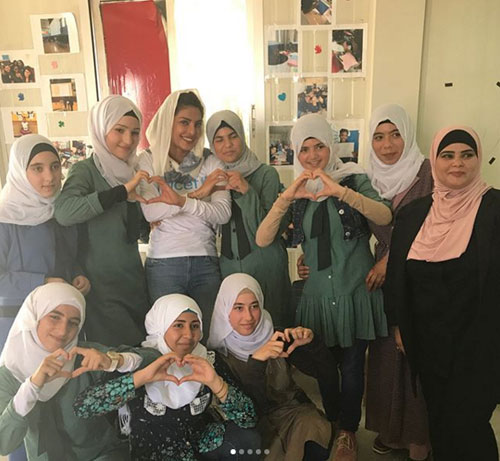 Priyanka Chopra: @priyankachopra
21.1m followers
2,362 posts
Brand promotions: Nars, Nirav Modi, Unicef as its goodwill ambassador etc.
Profile: "Because every
picture tells a story... look
carefully... can u tell?"
One of India's leading cross over talents who is influetial across the globe.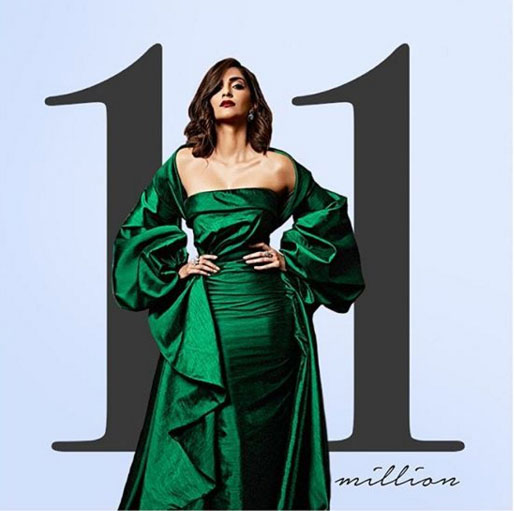 Sonam Kapoor: @sonamkapoor
11.3m followers
3028 posts
Brand promotions: IWC, Balmain, L'Oreal, Rheson, Neerus India, Nike etc.
Sonam has first mover advantage in the field of social media and can be single handedly credited for creating the trend of social media influencers in India. With 11 million followers, she is the biggest draw online.
Deepika Padukone: @deepikapadukone
21.2m followers
478 posts
Brand promotions: All About You, La Vie, Bottega Veneta etc
Deepika has the highest social media following among all celebrities in the country. Her account features pictures of her travels, movie promotions, fashion trends and food choices.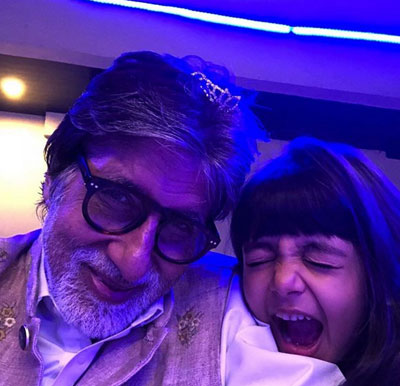 Amitabh Bachchan: @amitabhbachchan
6.8 million followers
191posts
Brand promotions: Only the movies he has acted in
Profile: "Actor... well at least some are STILL saying so!"
While he needs no introduction, living legend Amitabh Bachchan's Instagram account is retrospective of his work, a tribute to his family and his friends. He is one of the few celebrities who tastefully refrains from endorsing any brands on his account.
These girls are #fashionforward & they own it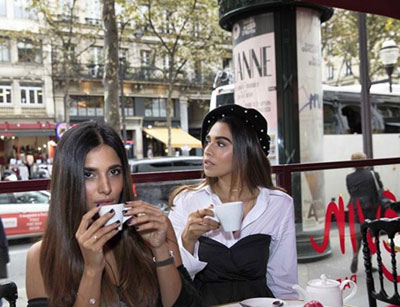 Mitali & Summiyya: @Houseofmisu
www.houseofmisu.wordpress.com
150K followers
6,461 posts
Paid Partnerships: Nykaa, Zoya jewels, kerastase, Nivea, Forest Essentials etc.
Profile: "Our 2 greatest loves — Fashion &
eachother. Lifestyle,Travel, Food, Beauty, Fashion"
This duo based out of Mumbai has a strong influence in the world of fashion, glamour and beauty. They often post pictures of themselves on holidays while dressed in the latest of trends. Fashionistas who want to know what's hip and trendy should follow them. Besides featuring the latest of products, House of Misu is an influential account when it comes to jewellery. From impressionists to precious baubles, they have a great selection of trending items. They are often spotted in the hippest of parties and events in India's metropolitan cities and a post from their account usually translates in direct sales for a brand.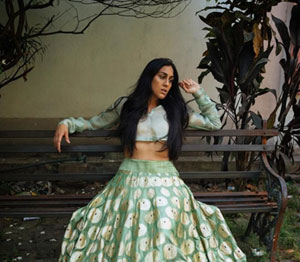 Karuna Ezara Parikh: @Karunaezara
www.thecalcuttachromosome.com
65.9K followers
1,698 posts
Paid Partnerships: SwatiAndSunaina, H&M, Raw Mango , Aldo, UpaharBiswas , Adidas, The Burlap People, Andaaz etc
Profile: "Buri nazar waale, tera bhi bhala ho"
This TV Presenter is known for her avant-garde style, no nonsense attitude and phenomenal writing skills. Her social media account documents her travels across the world, along with her move from Delhi to Kolkata. Her experience on a travel show has resulted in Parikh taking some spectacular shots across the length and the breadth of India. She is also known for her fashion choices and is one of the top picks for indigenous brands and home grown companies who want to target a niche audience via her account. She also posts some of her own writing. Follow her to check out the latest in lifestyle and fashion trends.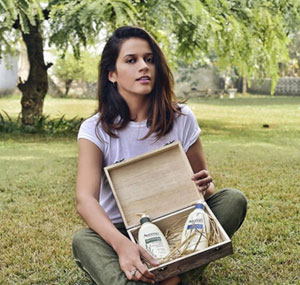 Akanksha Redhu: @akanksharedhu
www.akanksharedhu.com
132k followers
6,238 posts
Paid Partnerships: Lakme, Marc Jacobs, Aveeno, L'Occitane, Snikers, Baskin Robins etc
Profile: Personal Style | Travel | Beauty | Luxury
Akanksha Redhu was already on the scene even before Instagram and Twitter became the "IT" social media platforms. She was one of the first bloggers to be given a permanent seat at leading fashion events in the country, and her style blog was a reference point to young fashionistas in the making. While she is a regular name at media events, Redhu has a key factor which differentiates her from her competition— she has an online store of her personally curated compilation of her favourite things. Redhu admits to, "noting, chronicling and expressing my ideas, projects, inspirations and daydreams." She feels her blog "has constantly evolved ever since and become more fashion & lifestyle oriented." She was voted as one of the top trend blogs in India by the Economic Times.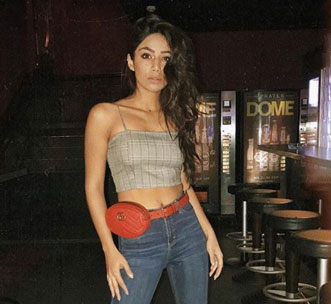 Santoshi Shetty: @Santoshishetty
www.thestyledge.com
436K followers
6,079 posts
Paid Partnerships: Pantene India, Lulu and Sky, Nykaa, Fila, Michael Kors, Aveeno, Mango, The Wedding Junction Show , Dubai, The Dubai Mall, Oppo Mobile etc
Profile: "Architect. Currently creating content for my blog — Travel/Fashion/Spaces. Believe In The Universe"
With half a million in followers, this millennial in her early twenties is a name to reckon with in the world of social media. Santoshi Shetty never had any plans to make this a full time job, and since she started posting, she has just gone with the flow. "Just exploring what the universe has got for me," is how she sees it. Since Shetty is high in demand, she often feels the pressure to look her best and even confesses to having sleepless nights about her workload and other problems like "pimples and bad hair days." Sometimes the brand she features are barters and other times they are paid for, but since everyone has their own personal style, competitors and the celebrities who post online provide creative stimulation for this influencer.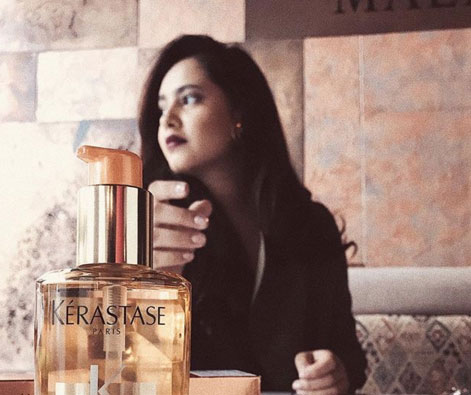 Aayushi Bangur: @styledrive
www.styldrv.com
186K followers
2,313 posts
Paid Partnerships: Kerastase, Lulu And Sky, Fila Nykaa, Oppo Mobile, Mac Cosmetics etc
Profile: Fashion • Beauty • Travel • Lifestyle • Luxury • Est.2010
This 27-year-old Economics graduate from Mumbai started her blog— Styledrive, back in 2010 while she was still in university. Since then she states has become "wholeheartedly enamoured and engaged with the world of blogging, fashion, beauty and travel." From her social media presence one can see that Bangur loves to share not only her experiences but also her personal opinions via her "personal style, food adventures or travel excursions around the world." Aayushi also conceptualises and styles shoot with the help of her partner in crime Smaran Sahu, who is her official photographer and also her husband.
#Fitnessfreaks to follow right here and right now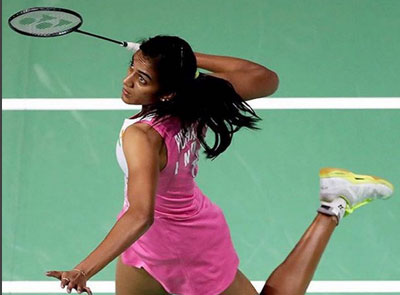 Pusarla V Sindhu: @pvsindhu1
www.escapex.com/app/pvsindhu
928K followers
486 posts
Brand promotion: Cancer Care, Yonex, Panasonic, Swift, Ford etc.
Profile: "Badminton player"
Sindhu's professional career has won hearts across the nation. While she is currently ranked world no 3[5] in the BWF World Ranking, she is also one of India's leading female social media influencers in the world of sports, with close to a million followers. At the 2016 Summer Olympics, she became the first Indian woman to win an Olympic silver medal and there is no looking back for this young star. She often posts pictures in support of environmental and social causes like the 'Rally for Rivers' campaign. However, like any other young girl of her age she often posts pictures dressed in the latest of trends. Sindhu is one of the first sports celebrities to launch her own app —
escapex.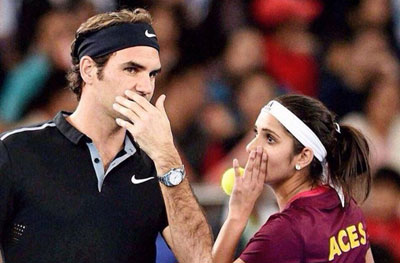 Sania Mirza: @mirzasaniar
4m followers
821 posts
Brand promotion: Sthan Dubai, Tata Motors, The Label Life etc.
Profile: "Dreamer. Believer. Doer."
This formerly ranked world No. 1 in the women's doubles rankings has established herself as one of India's most successful female sports person. Her Instagram account is full of life replete with pictures of her friends and family, pictures of high profile events, and candid snaps with glamorous friends in the world of sport and film. She is one of the highest-paid professionals.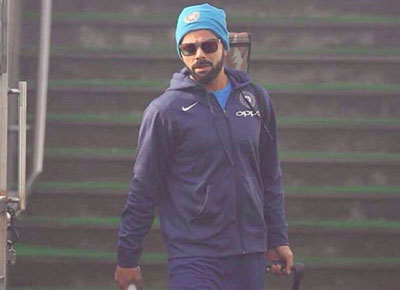 Virat Kohli: @virat.kohli
18.7m followers
460 posts
Brand promotion: Myntra, Tissot, Wrogn, Oppo, Nueva etc
Profile: "Carpediem!"
The Captain of the Indian cricket team is one of the most sought after names on social media. Kohli has one of the highest brand values across media platforms, but his Instagram account is not just about promotions and brand partnerships. Virat often gives fans and followers a glimpse into his life by posting candid pictures of himself with his team mates, both on and off the field. He has often posted personal pictures with actor Anushka Sharma, who he recently married in Italy. In 2014, "American Appraisal estimated Kohli's brand value at $56.4 million placing him fourth on the list of India's most valued celebrity brands," while UK-based SportsPro has rated him as the world's second most marketable athlete after Lewis Hamilton and at par with the likes of Cristiano Ronaldo. Sports fans have an all access pass to their captain.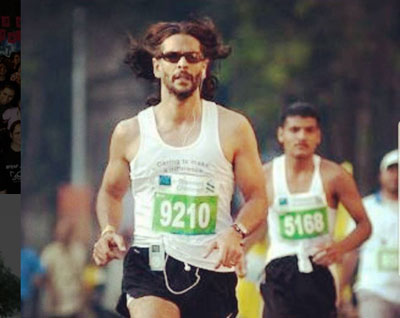 Milind Usha Soman: @milindrunning
www.facebook.com/MilindRunning
237.8K followers
448 posts
Brand promotion: Pinkathon, Airbnb, Deivee etc
Profile: "Tree lover and running person"
This top Indian model turned avid sportsman, has athletes across the country tuning into his account. While Milind has been an international level swimmer he has now become a professional runner and has been a Limca record holder for running 1,500 km in 30 days time, for Greenathon. He is also the brand ambassador of Pinkathon. Go Milind!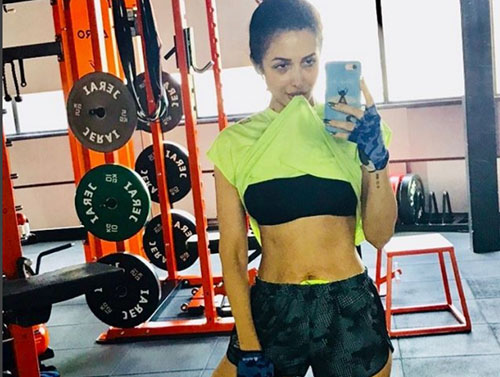 Malaika Arora Khan: @malaikaarorakhanofficial
5m followers
1,635 posts
Brand promotion: Manish Malhotra, The W, Goa, Satya Paul, Khanna Jewellers, Jumeirah Al Naseem etc.
Profile: "Cherish the past, live the present, nurture the future"
Malaika's drool worthy account is a favourite amongst fashionistas, fitness enthusiasts and the general male population. From brand promotions, to food choices, posing in exotic locales, candid holiday pictures and family photos which feature leading names of Bollywood, Malaika's social media network full of oomph and glamour. Geared towards showing off her gym toned body, she often posts workout routines, gravity defying yoga poses and healthy snacks for fitness freaks to track.
Yasmin Karachiwala: @Yasmin Karachiwala
www.gofundme.com/pilates-elves
5m followers
1,635 posts
Brand promotion: Pilates festival India, Amazon.in, Ace Blend, Protein bakeshop etc.
Profile: "Celebrity Trainer. Pilates Master Trainer. Owner of Body Image. Author of Sculpt and Shape"
This celebrity fitness trainer based out of Mumbai has a steady following of people who are focused on getting into shape. Yasmin's account boasts of pictures with her clients like Alia Bhatt, Katrina Kaif, Deepika Padukone and Kareena Kapoor to name a few. She posts videos showing Pilates routines, light weights and healthy snacks that one can treat themselves to.
Check In For #TravelTrends
Nataly Osmann: @natalyosmann
1m followers
1,473 posts
Paid Partnership: Bulgari Hotels, Ren Hotels, Roberto Cavalli, H&M, Audi etc
Profile: #FollowMeTo co-founder, Creator of @followyourloveto no-conflict diamonds"
Mrs. Osmann has chronicled her travel adventures with her husband in a series of stunning pictures. Nataly Osmann is featured wearing indigenous brands and luxury names, narrating a story about the locales they visit. Nataly often posts behind the scenes footage of their iconic snaps and features jewellery, luxury goods, hospitality partners. She has one of the most engaging travel networks.
MURAD OSMANN: @muradosmann
4.5m followers
454 posts
Brand promotion: @Followmeto
Profile: #followmeto project, MP at Hypepro.tv"
The founder of the #followmeto project created a social media buzz with his fabulous pictures documenting his travels with his wife Nataly Osmann. The Russian Couple can be credited with being the biggest social media influiencers in the travel and hospitality industry and have won many awards and achievements for thier passion. They are curretnly living th egoodlife and and can be contacted for advertising brand promotions and partnerships.
Shivya Nath: @shivya
https://www.youtube.com/c/theshootingstarblog?app=desktop
44.8k followers
1,202 posts
Paid Partnership: Fly Swiss, Airbnb etc
Profile: With a home nowhere, I have everywhere to go Nomadic Vegan; solo; drifter"
This travel blogger has been featured on BBC and TEDx. Her travelogues have appeared in leading Indian and international publications, including National Geographic Traveller, Lonely Planet and The Times of India. All of 20-years-old, Shivya confesses she is "just a girl who loves to travel," with a penchant for offbeat destinations. On her blog The Shooting Star she states, "Four years ago, I gave up my home, sold most of my possessions and embraced a nomadic life. This journey has taken me as far within as with my feet." She quit her corporate life, packed her soul into a backpack and hit the road. She reveals that on her travels she is "slow, seek(ing) offbeat and local experiences, stay(ing) in a place for a few weeks or as long as it inspires" her. For the wanderlust soul this is the account to tune into.
Bhushavali Natarajan: @bhushavali
www.fashion.bhushavali.com
989 followers
254 posts
Profile: "My Travelogue - travel.bhushavali.com Fashion Panache - fashion.bhushavali.com Mail for Collaborations"
One of the few
Indian names to focus on a travel blog or travel
media network, Bhushavali chronicles her trips
across India, mostly to unknown remote and smaller villages which are the heartland of the nation. She also diligently documetns her international trips to exotic foreign loacales. While she is still to create a large following she is on e of the up and coming names to track.
Prasad Np: @desitraveler
www.desitraveler.com
3,553 followers
633 posts
Profile: Wannabe Photographer. Self-certified raconteur. par excellence desi Humans Stories. Nature Food"
Not only does this social media account focus on travel but its a cerebral and eclectic take on the many faces of Indian culture and its fabulous locales. This self confessed wannabe photographer has a kaleidoscope of images that will feed your soul and nourish your mind. Food, travel, art and creativity it's all available right here.
#Foodiesfeast your eyes
Jamie Oliver: @JamieOliver
6,2m followers
5,798 posts
Brand promotion:Jamie Oliver's
Profile: "Proud Dad & Chef. Hit the link below to check out Barbecoa's new menu and book!"
This celebrity chef needs no introduction. His social media account is full of mouth watering dishes, latest offering, projects and restaurants he has launched recently amongst the many other collaborations he has. However, Oliver hardly ever promotes brands except his own.
Shilpa Shetty Kundra: @theshilpashetty
4.9m followers
1345 posts
Brand promotion: Nutrilite, Domestic Diva, Payasa and various fashion labels
Profile: Mother, Actor, Entrepreneur, Fitness enthusiast /influencer & an eternal positive thinker"
With a figure as enviable as hers', one wonders if Shilpa Shetty even eats! However, her 'Sunday Binge' posts and recipes are popular amongst foodies.
Shivesh. 21: @Shivesh17
www.bakewithshivesh.com
94.7K followers
1,287 posts
Profile: "Food & Travel New Delhi, India. Self taught baker and food blogger"
With pictures that could be features in the world's top recipe and baking books, Shivesh's account will leave anyone dreaming of food. Artistic and creatively shot pictures which feature lip smacking dishes are amongst the many food posts on this account. With close to a hundred thousand followers, there are fans that just can't get enough of what Shivesh has to offer. There's only one thing to say — go ahead feat your eyes.
Radhika Malhotra Arora: @sugarnspicebyradhika
www.sugarnspicebyradhika.com
17.7K followers
753 posts
Profile: "Passionate Indian food blogger. Kumaoni from heart. Tedx Speaker. For sponsored food/travel collaboration please email"
If you have a sweet tooth then tune into this Delhi bloggers account for baked goodies which also give you step by step instructions.
Hina Bisht: @funfoodandfrolic
www.funfoodfrolic.com/
20.5K followers
1,126 posts
Profile: "Self-Taught Baker If you make my recipe tag"
The lunchbox is turned into a gourmet fine dine delight as Hina Bisht creates epicurean delicacies and staple Indian dishes with panache. Her videos with recipes are preferred by home cooks who want to make a tasteful yet artistic creation.