There's more to a woman than being pretty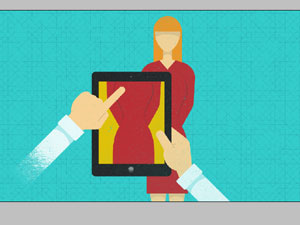 Last week, a video, which starred the actors of the movie, Lipstick Under My Burkha, went viral gathering more than 6.8 million views, and over a 91,000 shares at the time of filing this piece. The video titled 58 Sexist Things Women Hear In Their Lifetime had each of the four actors, Ratna Pathak Shah, Konkona Sen Sharma, Plabita Borthakur and Aahana Kumra in alternating shots, mouthing a single line which every Indian woman would have heard at least once in their lifetime. The lines ranged from a simple wolf whistle, "Hey item", "Girls from good families don't dress like this" to "These bright colours don't suit a woman your age" and "Why are you getting hyper." There were also lines on being too feminist, asking if a woman was on the first day of her period, and also lines like "You are super-chill for a girl."
We, as a nation are so conditioned and so seeped in patriarchy that we do not even notice when a comment is sexist. For instance, one of the comments by a man was for the line "You have a pretty face, you should smile more often." He was genuinely befuddled, and asked 'what is the matter in saying that? It is a compliment!' His comment started a keyboard war. Many women jumped in to explain why that comment is offensive. One of the comments made by a woman who goes by the name of Gina said "I am going to explain this to you. This remark is sexist. Why? Because why would people want us to smile as if we're barely smiling? As if women are only pretty when they are smiling? Does that mean that if a woman who has 'ugly face' can't smile? That is not a compliment. That is you being sexist."
He countered her explanation and replied that if his female friends said he had a nice smile, and then he would take it as a massive compliment. Gina asserted that there was nothing wrong with compliments, but the point, which the video was making, is that women are conditioned to smile "to look pretty." Another commentator, Lekha Roy, explained, saying "Say you have a daughter, and she is 16 and you saw her getting these kind of 'compliments' from random men she doesn't know when she is on the road. If you still don't get it then I'll pray for that daughter's well being."
Sometime back, I was having a discussion with some of my friends who also happen to be well-established authors, each of them successful in their own right. One of them, a male author, described another woman author (who was not a part of the group) as "the prettiest of the lot." I found the comment extremely offensive and I objected to it. The male author who made the comment immediately flared up and asked whether even complimenting a woman was a crime.
The way I saw it — he wasn't complimenting any woman. He was comparing a group of women who had many attributes and qualities other than "being pretty." Also, being pretty is not really an accomplishment. It just means you have inherited pleasant genes.
Recently, Sabyn Javeri the author of Nobody Killed Her wrote about how the Guardian's review of Arundhati Roy's book started with a description of her physical looks, referring to her red nail varnish, impish air, open toed sandals, pale-pink linen draped over her upper body like a saree over rolled up jeans and so on. Sabyn made a point which I am in complete agreement with — that no review of a male author's books starts with what he was wearing, and how his demeanour was that of am imp or a pixie or a giant or whatever comparisons the reviewer draws up.
For men who are still confused about when to compliment a woman, and when not to here is a pointer: If you are going to judge women only by how they look, and if making a reference to their looks is the first thing you do, then you risk being labelled sexist. If you are on a date with that woman, or if you are in the company of a woman who you consider your friend, then complimenting her is acceptable.
But to refer to a woman as "prettiest of the lot" is definitely sexist, whether you intended for it to be a compliment or not. Please get this — there is more to a woman than being pretty.
(Preeti Shenoy is the author of eight bestselling books,the latest being a fiction titled It's All In The Planets)