We must credit Indian cinema for retaining the appeal of the saree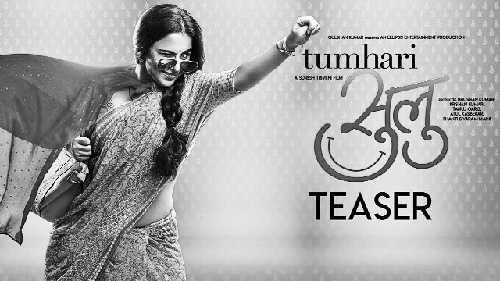 In a scene from Raj Khosla's Do Raaste (1969), Rajesh Khanna rebukes Mumtaz for donning 'western' dresses; so she puts on a diaphanous chiffon saree, draped in the traditional seedha pallu style and seduces the hero on the terrace at night, singing Bindiya Chamkegi – a song that went on to become a cult hit. Mumtaz sizzled in her desi avatar, oozing oomph and sensuousness from every fold of her orange sari and the nation, along with the hero appropriately got seduced.
The saree always held a special appeal for the Indian male and Indian cinema exploited the fixation to the hilt whenever it got a chance. As long as the hero wooed the heroine, it was okay for her to wear figure hugging churidar-kurtas or slacks and tops; but when it came to moments when they had to get intimate – and intimacy in Indian cinema was always equated with being coy – the saree was the preferred choice.
The six-yard piece of unstitched garment could reveal more than it concealed – through suggestion, and therein lay its magic. One couldn't point a finger at its teasing quality – after all, it was a quintessentially Indian dress worn during festivals and social occasions since time immemorial and had parental sanction – but there was no escaping the element of naughtiness that it could exude with a pull here and a tuck there in the right hands.
Poets and dramatists since ancient times have sung paeans to its erotic qualities that displayed the female form in all its splendor; and painters like Raja Ravi Varma gave it a visual representation by making celestial beings dress like ordinary women and making them identifiable and accessible, and dare I say – desirable. But it was left to the Indian filmmakers to exploit its full potential.
Unlike in the West where filmmakers could depict love in all its myriad forms, Indian filmmakers had to devise ways to circumvent conservatism and strict morality. The saree offered a unique solution: it could be both elegant and sexy; even the ghoonghat could look erotic; and it never hurt the sensibilities, even when it tickled one's carnal desires.
Filmmakers from V Shantaram, Raj Kapoor, Guru Dutt, Yash Chopra, Shakti Samanta to contemporary directors like Karan Johar – even Ram Gopal Verma – fell for its charm hook, line and sinker. The rain drenched wet sari became the ultimate male fantasy and there has hardly been an Indian actress who did not have to go under the rain-machine to help send the cash registers ringing. The Koli fisherwoman in her lavni sari or the fair and buxom village belle in backless choli set a standard that has remained unmatched in the hyperactive minds of the Indian male; the raunchy versions of these have found their way to item numbers.
Even a classical and poised director like Satyajit Ray exploited its cinematic potential in the way Madhabi Mukherjee saunters through the rooms of her mansion in Charulata, wearing the traditional Bengali drape and flirting with her brother-in-law through most of the film; or in his depiction of a young Simi Garewal as a lissome tribal girl showing skin in a white cotton half-saree from Days and Nights in the Forest as she cavorts with a city guy.
By the turn of the century however, with the craze for size-zero, saree gradually began to lose its preeminence. It was only the South that continued its romance with the saree while its Mumbai counterpart yielded to more Westernized outfits. The days of curvaceous heroines like Saira Bano, Asha Parekh, Mumtaz, Yogita Bali, Rekha and later Sridevi who soared up the temperature with their sizzling acts were long over; and it has now been 25 years since Madhuri Dixit swung to Didi Tera Dewar Deewana in a purple Gujarati saree or Dhak Dhak from Beta. The sari today has become a rare item, evoking appreciation only if somebody like Deepika Padukone lights up the screen with her sparkling Lungi Dance act.
With the advent of Vidya Balan who seems to have found her sartorial salvation in the saree, and the voluptuous Sonakshi Sinha, the evergreen saree seems to be making a gradual comeback. And the audiences of course, aren't complaining.