Sadly, there are very few assistant directors who eventually make it as directors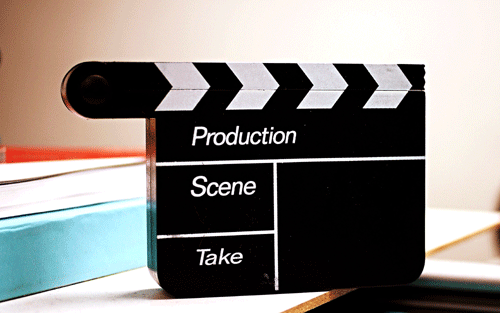 Since the birth and establishment of cinema as an industry more than hundred years ago, the appeal of stars has been so overwhelming that most often the common audience who flock to watch their favourite stars' films are not aware of the director who is behind all the machinations that go into the making. Even a legendary Italian director like Federico Fellini had once admitted that for a long time when he was young and was in awe of cinema, he thought it was the actors who made up the scenes and performed without the intervention of any force who shaped the story and its execution.
Of course, directors soon achieved recognition for their role. Most directors have risen up the ladder by assisting an established director. In a feature film, a director needs at least five assistants who are assigned their respective roles. In a big production the directorial team could run into fifteen or more, depending on the complexity and the scale. But it is the chief assistant director who wields the maximum power and on whom the director is dependent for his daily needs — both technical and creative.
There are broadly two kinds of assistant directors — one who aspire to make films and have a certain vision; and the others who are very good at their work but lack the vision to make a film — but still wanting to make one. A director like Guru Dutt belonged to the former category. He assisted Gyan Mukherjee in the '40s before he turned director, and later Raj Khoshla who was his assistant became a director in his own right, assisted by Mahesh Bhatt who in his turn gave breaks to his assistants whom he deemed capable.
If one were to move around in film circles one would hear stories of many capable assistant directors who either made it — or could not. Some assistant directors who remained assistants throughout their lives have even achieved cult status amongst their peer groups. There are still others who graduated to filmmaking, but after facing failures, reverted to being assistants — or just faded out.
Recently, a book that came out on the legendary Bengali actor and Dadasaheb Phalke recipient — Soumitra Chatterjee — Beyond Apu: 20 Favourite Film Roles of Soumitra Chatterjee by Amitava Nag mentions an interesting anecdote on how Chatterjee was introduced to Ray. Chatterjee reminisces, "One day, when we were sitting in the Coffee House, I noticed that my friend Tapan was signalling to someone on the footpath while trying to engage me in a discussion. When I asked what he was up to, he said, "That's a friend of mine who works in Satyajit Ray's unit. They are looking for someone to play Apu in Aparajito. Would you be willing to go and meet Mr. Ray once?"
The friend being mentioned was Nityananda Dutta, a Ray assistant. Chatterjee, a theatre actor at that time who trained under the legendary Shishir Bhaduri, accompanied Dutta but couldn't get the role because Ray felt he was too tall. But of course, Ray remembered him and cast him in the next film of the Apu trilogy — Apur Sansar (1959) along with a 16-year old Sharmila Tagore.
Few years later, in 1965, Soumitra, a star now, was cast as the leading man in a romantic comedy — Baksho Badal. The film was helmed by the same man who had introduced him to Ray — Nityananda Dutta. He had graduated from being an assistant to a director now and got Ray to write the script and do the music for the film. The film went on to become a huge hit and inspired Dutta to make his second feature film with Soumitra —Hathat Dekha (1967); but the film unfortunately was a box-office and critical failure.
Nityananda Dutta was a disheartened man. After looking around for producers to make his next film and failing to get any, he soon moved to Bombay and became an assistant to Hrishikesh Mukherjee during the making of Abhimaan (1973), Namak Haraam (1973), Mili (1975), Alaap (1977) and Naukri (1978). Baksho Badal remains his only claim to fame, a film which is still popular during television re-runs. But who remembers him as an assistant?
(The author is a Mumbai-based filmmaker, 0instructor and writer)