Today, directors like Kiran Rao, Anusha Rizvi, Zoya Akhtar, Farah Khan and Reema Kagti are exploring the terrain of male sensibilities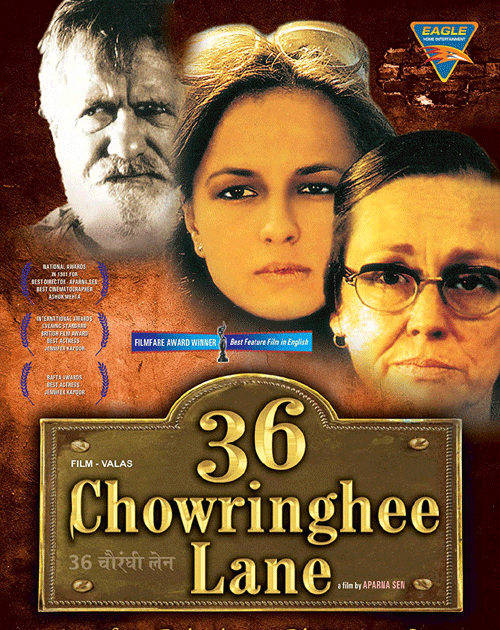 When Aparna Sen was shooting her first feature film 36 Chowringhee Lane way back in 1980 in Kolkata, there was a lot of skepticism and distrust which stemmed from a rank sexist position: How could a heroine of mainstream Bengali cinema make a film?
The film went on to become an enormous commercial and critical success which she followed up with the bilingual Paroma (1984) that became hugely controversial for its depiction of an extra-marital affair of a Bengali housewife — played by Rakhee — with a visiting NRI professional photographer. By this time, the sceptics were convinced by her directorial abilities but were scandalised by her subject matter, especially by her choice to cast her then husband Mukul Sharma as the photographer.
By the time she made her third film, a period piece Sati (1989), she came to be branded as a 'woman-director', a term that critics used to denote a certain sensitivity in choice of subject matters and treatment, which they felt could only be handled by a woman because she was perceived to be more compassionate than a man.
There were women directors before Sen too, but despite arousing curiosity, the branding was missing. Vijaya Nirmala, a prolific actress of Malayalam, Telugu and Tamil films since the '50s is credited with the maximum number of films by a female director by Guinness Book of World Records — 44! Savitri, another popular South Indian actress directed six films while Arundhati Devi, a Bengali film star made five, from the late '60s to the '80s.
Notwithstanding the subsequent intellectual polemics surrounding the role of a woman director in a man's world, the popular conception that a woman was more suited than men to handle certain subjects, stuck on since the '80s. The perception got vindicated through films of women-directors like Sai Paranjpye, Vijaya Mehta, Aruna Raje, Kalpana Lajmi and many others who started making films around that time, mostly in Hindi. Traversing the delicate path between mainstream cinema and the so-called 'art films', most of these films were women-centric and took a strong feminist stance against patriarchy.
Mira Nair's Salaam Bombay (1988) was a radical break in the sense that it took a raw look at the red-light districts of Mumbai and its effect on kids, shunning any kind of feminist stance or radical posturing. Despite being sensitive, there was nothing 'soft' about it as most critics were wont to associate with films by women-directors.
Ten years later, Tanuja Chandra debuted with Dushman (1998), a revenge drama that saw a female protagonist played by Kajol taking revenge on a cold-blooded sadistic serial killer who had raped and killed her twin sister. She followed it up with Sangharsh (1999), a psychological revenge drama inspired by Silence of the Lambs (1991).
The argument that a woman-director brought in an extra layer of sensitivity to her subject matters vis-à-vis a male director no longer held water. Notwithstanding Nandita Das's Firaaq (2008) or Gauri Shinde's English Vinglish (2012), which had female protagonists negotiating problems from a uniquely 'compassionate' angle, today directors like Kiran Rao, Anusha Rizvi, Zoya Akhtar, Reema Kagti and Farah Khan are exploring the terrain of male sensibilities.
There is nothing 'womanly' about their films; they could well have been made by male directors. Zoya Akhtar's Zindagi Na Milegi Dobara (2011) with its multiple male protagonists or Kagti's Talaash (2012) explore male psyches and concerns with as much deftness as Farah Khan's Om Shanti Om (2007) that revels in a reincarnation tale told unabashedly without giving any leverage to the female lead. Ruchika Oberoi's Island City (2015), a 3-film anthology deftly handles three stories, all set in Mumbai, exploring the dreams and frustrations of its protagonists negotiating life as it reveals its ugly, sometimes funny sides. Nandita Das's latest venture Manto, which is slated to be released soon looks at the life of one of the greatest short story writers of the Indian subcontinent.
It's time critics and viewers evaluated a film based on its intrinsic merits or demerits, without shedding focus on the gender of its director, for that kind of an approach reeks of a condescending attitude and a sexist mindset.
(The author is a Mumbai-based filmmaker, instructor and writer)