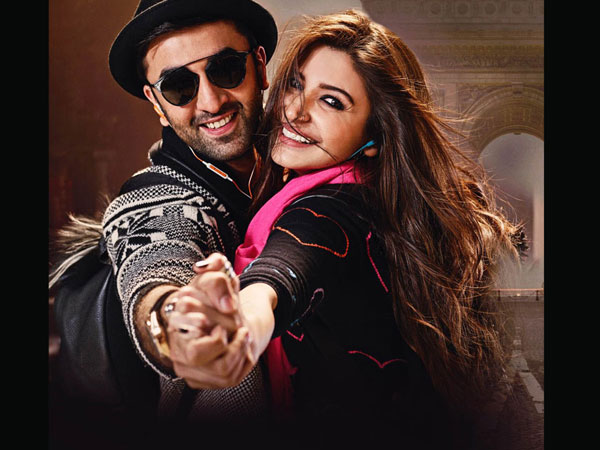 Australian director Baz Luhrmann, while discussing his 2001 musical Moulin Ro­uge, acknowledged the influence Bollywood had on his film: "…2000 members, hi­gh comedy, high tragedy, br­other kills brother, they br­eak out in some musical nu­mbers, all jumbled together in 4 hours of Hindi. We tho­ught that was amazing. So our question was, 'Could we cr­eate a cinematic form like th­at? Could a musical work?'"
In the last 15 years or so, Bollywood films -- a demeaning term coined by some unimaginative journalist that caught on -- have been exerting an influence in the West that belies all wonderment. It climaxed in Slumdog Millionaire that swept the Oscars in 2009, generating more interest in our homegrown industry that produces the maximum number of films in the world.
A lot of people in the West equate Indian cinema with Bollywood, reprehensively unaware of the vast repertoire of regional cinema whose number far exceeds the films churned out by Mumbai every year. But that's beside the point. What is surprising is the maddening curiosity shown by Westerners in recent years towards big budget glossy Hindi films starring good-looking stars in cool designer clothes. Indian film festivals have mushroomed in the West and many parts of Asia that showcase mainstream Hindi films, graced by stars from Mumbai and cheered on by crazy fans, and occasionally honoured by the heads of states of those countries where they are held.
This is a unique phenomenon indeed. One could still understand the India diaspora's hunger, grounded on nostalgia and loneliness, for homegrown entertainment. In fact, Hindi films have always enjoyed a phenomenal popularity not only amongst Indian expatriates but amongst denizens of South West Asian countries for the last more than 40 years. The reasons could be traced to common feudal patterns and lifestyles -– despite differences in religions -– that all of us share and our aspirations towards modernity without sacrificing the traditional. Hindi film heroes epitomised these dualities and aspirations. Of course, busty heroines and songs played a major part. Raj Kapoor had a cult following in USSR and China and Rajnikant was a pop icon in Japan. But if one discounted the Indians and Asians living abroad, the American and European audiences were never quite keen on the Indian cinematic fare. When Abrar Alvi's Sahib Bibi Ghulam was nominated for the Golden Bear at the 13th Berlin International Film Festival in 1962, the jury and the audience could not connect to the melodrama and found the hullaballoo over choti bahu's decision to drink, ridiculous! It was left to Satyajit Ray to open up the gates to the Westerners' curiosity of meaningful Indian cinema that later came to be dominated by the likes of Mrinal Sen, Adoor Gopalakrishnan and other stalwarts of the Indian New Wave. In fact, not many people know that Chetan Anand's Neecha Nagar was the first Indian film to gain international recognition, after it shared the Grand Prix (Best Film) award at the first Cannes Film Festival in 1946.
But things have gone through a sea change today. Rich NRI kids from places as far as New York, London and Lagos come streaming to Mumbai to assist for free. Western models and technicians are making a beeline to India to work as actors, camerapersons, art directors and sound recordists, lured by the glitz and the money. Hollywood stars occasionally make statements demonstrating their interest to act opposite our heroines in a song and dance Bollywood routine. Hollywood studios have set up shops in the city, producing big budget films with established stars. Karan Johar's glossies have extended their appeal to white skinned patrons who nevertheless take the Bollywood kitsch with a fair amount of salt and bewilderment. Even a country like the Czech Republic, which hardly has an Indian presence, holds an Indian Film Festival in Prague every year where people go to watch Hindi films and laugh at all the wrong places.
As long as it makes money, who cares about the quality? Everybody seems to be happy, for the right or the wrong reasons. It is occasionally left to a candid individual like the director of Cannes Film Festival who once reportedly told an Indian representative, "You guys make such terrible films!"
(The author is a Mumbai-based filmmaker, instructor and writer)