,

Saturday, 5 August 2017
The delay in salary payments has taken place at a time when govern­ment is working on the modal­ities for divesting stake in the national carrier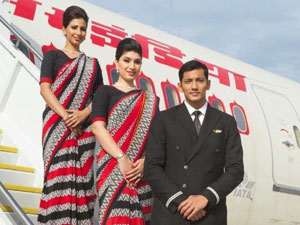 Air India failed to pay salaries for July to its employees within the usual time frame due to "cash deficit", officials and union members said even as the airline maintained there was nothing "abnormal" and the payments were made on Friday.
An Air India spokesperson said, "There is no delay in salary transaction. Salary has been credited to all the employees today. In general, salary is credited in the first week. This month also, nothing is abnormal."
Legally, the airline is supposed to pay salaries by the seventh of every month, the official added. Earlier in the day, another airline official said the salaries for the month of July have been delayed. In an earlier statement during the day, the spokesperson had said that salaries would be released by Saturday. A member of a pilots' union of the airline said salaries have been delayed across the board.
The airline, which has nearly 21,000 employees, has been in the red for long and staying afloat on taxpayers' money.
The delay in salary payments has taken place at a time when the government is working on the modalities for divesting stake in the national carrier.
Everyone is aware that Air India has a cash deficit and we were expecting some funds which did not come (on time). So we had this issue. Otherwise, there is no salary issue," the official said.
With the Cabinet giving "in-principle" approval for selling stake in the loss-making Air India, a ministerial panel is working on the final contours of the proposed disinvestment.
The airline has a debt burden of more than Rs 50,000 crore. The previous UPA Government had extended bailout package worth little over Rs 30,000 crore to the national carrier for a 10-year period starting from 2012.
The civil aviation ministry is of the view that Air India's current business is "not sustainable" as it is neither able to generate enough cash flow nor start repaying even the principal amount on its debt.