DMK leader M Karunanidhi, the last titan, presided over the denouement of his party and political ideology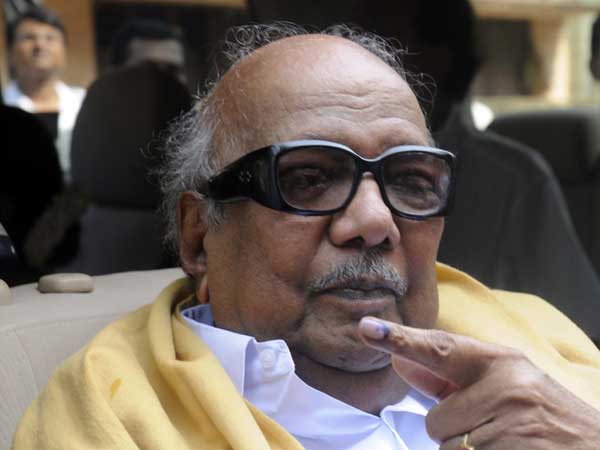 DMK leader M Karunanidhi's death signals the eclipse of the second generation of regional satraps, the ones who came after the likes of EVR Naicker, C Annadurai, Bidhan Roy and Sheikh Abdullah — the last, not entirely a regional leader because of the central role that Jammu and Kashmir has played in national politics.
India has had vibrant and strong movements in the states that have shaped the way priorities have been set. This has worked both ways — going bottom up, where regional issues have forced national parties to focus on state demands and top down, where national issues have weighed in on regional priorities, getting them to alter course. In most cases, regional issues have reflected the aspirations of the people of those areas and they were represented by powerful and charismatic politicians. It was this second generation of leaders who successfully pitchforked their states and their key demands to the centre of national politics. They belonged to the golden age of regional Indian politics.
Take the case of the DMK. It was formed by Annadurai and his supporters who broke away from Naicker's Dravida Kazhagam over Naicker's marriage to a woman younger to him by several decades. Among the DMK's initial demands was the creation of an independent Dravidistan comprising, among others, the states of Tamil Nadu, Andhra Pradesh and Kerala.
However, after India's war with China and the nationalistic mood that came with it, this was abandoned and the party focused on other regional issues — an instance of how national issues reshaped regional priorities.
Karunanidhi's role lay in steering the DMK towards a more concrete programmatic course from a predominantly socio-cultural one that it had pursued in the first years after it was formed. It was because of him and AIADMK's MG Ramachandran, his contemporary in Tamil Nadu politics and southern Indian film industry, and the dominant role they played that they were indispensable as allies in the coalition era of Indian politics. That was what allowed J Jayalalithaa to brag once that no government could be formed at the centre without the support of a southern Indian party.
Another second generation regional leader who carved a niche for himself and wielded considerable clout was Karpoori Thakur, an acolyte of Ram Manohar Lohia who became chief minister of Bihar twice. He was the architect of OBC politics even though he did not represent a dominant OBC caste — which was to prove to be his undoing in his final years, as he was upstaged by his own followers. He was backward looking in the sense that he was anti-English, an agenda that was passed on to another Lohiaite – Mulayam Singh Yadav.
However, it was Thakur's push for reservations that won him a prime place in OBC politics. He also suggested a sub-quota, that of most backward classes within this. At the time it was forward looking move in political terms. His mantle eventually passed on to Lalu Prasad Yadav, Nitish Kumar and Ram Vilas Paswan. Karpoori Thakur was a larger than life figure. That perception has evidently endured well after his death in 1988. The Uttar Pradesh government now wants to use his name as part of its OBC push. It wants a road named after him in each district.
It was around this time, when Karpoori Thakur became Bih-ar chief minister for a second time, that Kanshi Ram rose as a second generation Dalit leader in the footsteps of BR Ambedkar. His was meant to be a national footprint but the Bahujan Samaj Party, which he eventually founded in 1984, gradually became a party from Uttar Pradesh where it formed the government four times, the last time in 2007. Like other second generation regional leaders, Karunanidhi and Thakur, Kanshi Ram tasted success and represented the highnoon of Dalit politics, more emphatically than the Republican Party of India, originally established by Am-bedkar himself, which he initially joined in the mid-1970s. The BSP, though largely restricted to Uttar Pradesh, is today India's pre-eminent Dalit party.
There were other regional leaders who were not so successful even though they were famous — like Biju Patnaik, the flashy post independence Odisha politician whose son started a party in his name. Or parties like the Jharkhand Party. The Akali Dal, however, emerged as a pillar of strength for the Sikh community, enabling them to get a state of their own where it is almost electorally impossible for a non-Sikh to be chief minister. One reason why most of these parties are in virtual eclipse is that despite the political success that their leaders brought as second generation regional satraps, they have all, almost without exception, degenerated into dynastic parties. Karuna-nidhi, the last titan of this golden generation, presided over just such a denouement of his party and his political ideology.
ananda.majumdar@mydigitalfc.com