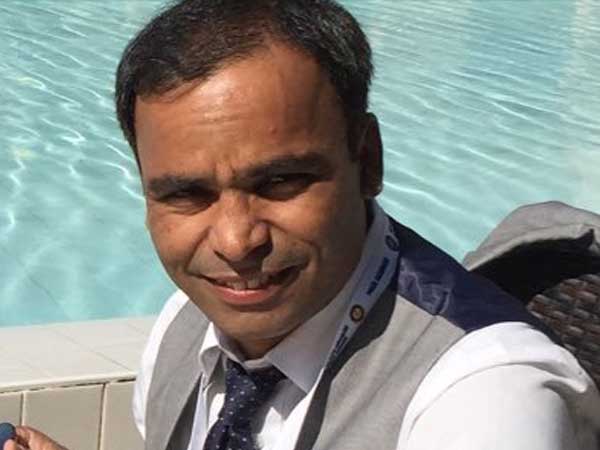 The BJP's efforts to appropriate icons of the Indian freedom movement has been a subject of intense political debate. In a conversation with Gautam Datt of Financial Chronicle, Saroj Kumar Rath, assistant professor of history, Delhi University, says, focusing on Sardar Patel is a calculated project by the BJP to target Jawaharlal Nehru by employing the towering figure of Patel than any real love for the Sardar

Is the politics of appropriation being played by the BJP based on facts or fiction?
Probably, none of the votaries of the Patel-appropriation project ever bothered to read who Sardar Vallabhbhai Patel, the man was. Prime Minister Narendra Modi, who authored an op-ed piece and quoted VP Menon's Integration of the Indian States, has basically shown the dark side of his scholarship. Modi never mentioned anything about RSS or MS Golwalkar in his entire writing while he explained how the Sardar risked his life on multiple occasions to get the integration done and how he kept the divisive forces at bay. On some issues, like Sardar Patel's refusal to grant Rs 55 crore (out of a total of Rs 75 crore) as part of the partition plan despite Gandhi's insistence and fast, when Pakistan attacked India was liked by BJP and they think that the Sardar is their man. When the appropriation is being vigorously done, there is no historical fact ever presented by the BJP on the question – why they like the Sardar the most. It is more of a calculated project to harm the honour of Pandit Nehru by employing the towering figure of Patel than any real love for the Sardar. It's all a figment of the imagination.
Do the historical evidences of Nehru versus Patel or Nehru versus Bose support the BJP's view that Nehru had deliberately overshadowed his peers?
We are in the process of consulting voluminous archival documents about the three leaders. In their lifetime, neither Patel nor Bose ever said so. Speaking on behalf of the two leaders nearly a century later is an error of judgment. There are unending examples of Patel-Nehru camaraderie. Same with Nehru-Bose.
In 1927 Subhas along with Jawaharlal Nehru became the general secretary of Congress party. The two leaders collectively opposed the Mahatma on many occasions. Younger elements inside the Congress led by Bose and Nehru were not happy about the recommendation of Dominion Status in view of the Madras Congress Resolution on independence.
In the Madras Congress Session of 1927, Jawaharlal Nehru moved a host of resolutions including Independence Resolution, which was supported by Subhas. For this refer to Nehru, An Autobiography Pg 176. Even during the Tripuri Congress, where Subhas Bose won against the will of Gandhi, Bose met Nehru on 3 February 1939, three days after the electoral victory at Shantiniketan. Nehru admitted that the talk could not clear the situation.
On April 29, 1939, tendered his resignation from the presidentship of the Indian National Congress. Jawaharlal Nehru made a speech appealing for unity and urged Bose to withdraw his resignation and said, "We cannot leave Calcutta unless we are able to solve all our difficulties and thereby smoothen our path." After his resignation and the subsequent appeal by Nehru, Bose had nightlong consultations with his extremist friends who advised him not to deviate from his decision to resign. It was reported that Bose himself was inclined to respond to Nehru's appeal, but they threatened him with loss of leadership.
The BJP's former foreign minister Jaswant Singh relentlessly cited documents to the fact that Pakistan would not have been born but for the supportive stance adopted by the "Pandit and by the Sardar" (he also endorsed the friendship unequivocally). Jaswant Singh said that Nehru and Patel were partners in crime. Example: Jaswant started his writing, "Through a 'surgical operation', Mountbatten had said, and tragically Nehru and Patel and the Congress party had assented. Jinnah, in any event, having demanded adopted to just such a recourse.
Jayaprakash Narayan, a participant in the AICC meet of June 14-15, 1947, where Mountbatten's Plan of Partition was adopted, provided another rock-solid example of Patel-Nehru partnership. In his diary, Narayan had written: "Messrs Nehru and Patel were offensively aggressive to Gandhiji at this meeting. What appeared to be astonishing then, as now, though I can today understand it somewhat better, was the exceedingly rough behaviour of these two chosen disciples towards their master. They seemed to have set their heart on something and, whenever they scented that Gandhiji was preparing to obstruct them, they barked violently." There are countless such examples. Patel had great admiration and respect for Nehru and the same was true on the part of Nehru towards Patel. Subhas and Nehru belonged to same school of thought and they used to wear the same cap.
Will you call the current display by the Modi government, of unfurling the national flag at the Red Fort and unveiling Patel's statue a correction of history or distortion?
The question is – if ever these two acts convinced his own supporters! These are dead scenes in an Oedipus play and never excite the subliminal passion of Indians because the two leaders were never denied their place in history. Starting from kindergarten lessons up to PhD. Research, Indian institutions have been debating about the two leaders at par with Gandhi and Nehru. So, the Modi government is wasting its time and effort by trying to ignite dead passions. While doing so, his government is exposed to ignorance of the fact and hence inviting infamy. There was great talk of making the Subhas Bose papers public. That has never happened and what they declassified is a dwarfed version of what is already available in the public domain.
Do you agree that history taught in India has done injustice to rightwing ideologues like Veer Savarkar and Deen Dayal Upadhyay?
Yes. Left historians have portrayed rightist ideologues in poor light and since they dominated textbook writing projects, they have taken advantage of their position to not only ignore the worth of rightists but also defame them.