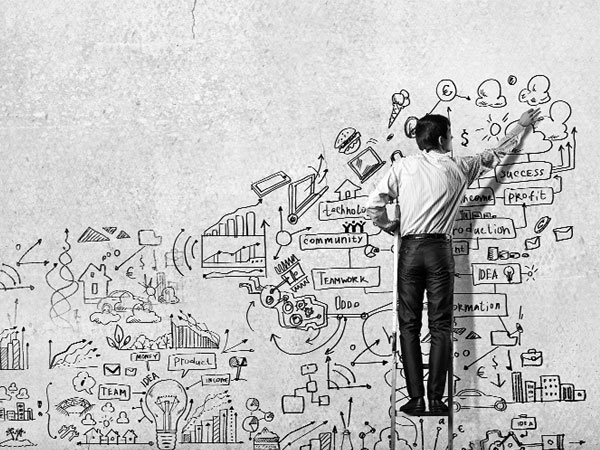 The startup ecosystem remained quite a happening space in 2017. As the third largest startup ecosystem in the world, it saw entry of over 1,000 new ventures, taking the strength of technology startups to 5,200. They also secured 125 per cent more investments of $9.9 billion in 2017 against $4.4 billion in the previous year.
The ecosystem was not just happening in terms of growth and investments. Startups continued to dominate the headlines all through the year for both right and wrong reasons. They were in news for the acquisitions that were made and also for that did not happen. They were also mired by controversies, including sexual misconducts and legal entanglements. Financial Chronicle has come up with a list of entrepreneurs who made news in the year that is about to leave us.
Kunal Bahl and Rohit Bansal of Snapdeal
Snapdeal founders Kumal Bahl and Rohit Bansal constantly were in news for more than six months of 2017. As the e-commerce company's efforts to stay afloat in the war of discounts started failing after being pushed down to the third slot by Amazon, the company took a turn towards profitability.
Since the beginning of the year itself, the company started exercises to become leaner and this saw large number of layoffs in Snapdeal as well as ancilliary entities likeFreeCharge and Vulcan Express. As the layoffs continued, the founder duo announced 100 per cent paycut for themselves. They also vacated some expensive commercial spaces as part of cost-cutting.
Meanwhile, Softbank, the leading investor in Snapdeal started efforts to get Snapdeal merged with Flipkart. The merger deal went on for months amidst lot of boardroom action, conflict between majority and minority shareholders and bickering over differential valuation for different investors.
By then the company's valuation dropped below $1 billion from what was once $5 billion. Flipkart made two offers, but then, Snapdeal finally rejected the offer and decided to remain on its own. It sold FreeCharge for $60 million to Axis Bank and put Vulcan Express on the block.
Meanwhile, Kunal Bahl and Rohit Bansal also were fighting legal battles against Quickdel Logistics, which owns GoJavas on charges of criminal breach and cheating. By the end of the year, Snapdeal slowly waned out of the headlines and was also seen recruiting people.
Vijay Shekhar Sharma of Paytm
While demonetisation hit almost all the businesses, the biggest gainer was fintech industry. Within the industry, it was Paytm which laughed all the way to the bank throughout 2017. For Paytm founder Vijay Shekhar Sharma, demonetisation opened his way to the Forbes Billionaire List with a net worth of $1.3 billion. Paytm grew fast in 2017 with over 200 million registered on the digital wallet platform. He also found a place in Hurun India Rich List as Paytm expects its transactions to grow from 1.5 billion in FY17 to 4 billion in FY18. Sharma was the only Indian apart from Prime Minister Narendra Modi to find a place in the Time Magazine's list of 100 Most Influential People.
Sharma also managed to get an investment of $1.4 billion from SoftBank. Paytm Mall, the e-commerce arm was hived off and it made a strong presence in the festive season war around Diwali in e-commerce with a war chest of Rs 1,000 crore.
Paytm entered the banking space with Paytm Payments Bank and recently started instant messaging service Paytm Inbox to make the most when goddess luck shines on Sharma.
Kalyan Krishnamurthy of Flipkart
Tiger Global Management's Kalyan Krishnamurthy replaced co-founder Binny Bansal as CEO of the investee company Flipkart in 2017 after remotely operating the company for quite some time. Kalyan managed to keep Flipkart in the numero uno position in the industry for the year 2017.
Kalyan officially assumed power when the company was struggling to attract new investors at its preferred valuation of $15 billion amidst continuous markdowns by existing investors. In April, Flipkart manage to raise $1.4 billion, the largest funding for an Indian e-commerce company till then, from Tencent, eBay and Microsoft, but at a lower valuation of $11.6 billion. As part of the deal, Flipkart also acquired eBay's India operations.
Flipkart remained in news for the proposed merger deal with Snapdeal. After the deal did not materialize, Softbank agreed to invest $2.5 billion in Flipkart in a mix of primary and secondary deal. Tiger Global and some of the early investors wanted to go light on Flipkart shares. The company also announced plan to buy back employee stock options from existing and previous employees.
As per several industry reports, Flipkart managed to lead the festive season sale this year, despite the aggression from Amazon and entry of Paytm Mall.
Arunabh Kumar of TVF
The not so well-known online entertainment provider The Viral Fever and its founder Arunabh Kumar were in the news in 2017 for all the wrong reasons. Kumar found himself a place in the headlines, when an anonymous person calling herself name of Indian Fowler after Susan Fowler of Uber, accused him of molestation and harassment.
After she raised her voice through her blogpost titled "The Indian Uber – That Is TVF," more women came forward and reported their own experiences of encountering sexual misconduct from Kumar. First the company management went on a denial mode. Two FIR was filed against him from different police stations in Mumbai. Kumar was untraceable for some time. But he managed to get an anticipatory bail. Finally he stepped down as the CEO of TVF after pressure from investors mounted. But the sexist work culture of TVF became a matter of talk post the incident.
TVF had aspired to become Disney of India and had raised $10 million from Tiger Global Management and Temasek Boulevard. The brand's reputation took a hit after Kumar's image was tarnished in the media.
Amit Singhal of Uber
Senior Vice President of Uber, Amit Singhal was in news after he was asked to leave the company for not disclosing about prior sexual harassment allegations.
In January, Singhal had joined Uber. He had worked 15 years till 2016 in Google before joining as a director at Paytm in October last year.
One month into his joining Uber, Uber founder Travis Kalanick asked Amit to step down after it came to light that he had failed to disclose a sexual harassment allegation made against him when he was with Google. Reports suggested that Google was prepared to fire him over the allegations after looking into the incident when he resigned on his own. However, Amit released a statement denying the allegations and terming his resignation from Google as his own decision.
Uber, whose image was already tarnished after the complaint of sexual harassment by its employee Susan Fowler, was quick to take action.
Yogendra Vasupal of Stayzilla
Stayzilla and its founder and CEO Yogendra Vasupal were mired in controversy a good part of the year. In February the Bengaluru-based homestay aggregator had suspended its operations.
In March, Aditya CS, owner of JigSaw Solution and Advertising, filed a complaint against Yogendra Vasupal with the Central Crime Branch in Chennai. This was followed by an FIR with charges of fraud, criminal breach of trust and criminal intimidation. Vasupal was arrested on charges of cheating and swindling money, Jigsaw alleged that the startup owed it around Rs 9 crore.
After the arrest, Vasupal wrote a blog on how Stayzilla founders were being harassed by their landlord and vendors demanding money. The startup community rallied behind him, seeking his release. After 25 days in prison, he got bail in April. In September, the National Company Law Tribunal bench in Chennai initiated insolvency procedure against Stayzilla.
Abhinav Srivastava of Qarth
Abhinav Srivastava, founder of Qarth Technologies, a mobile payment app developer acquired by cab aggregator Ola, was arrested in July on charges of Aadhaar data theft. According to the complaint, Srivastava illegally accessed UIDAI data through an "Aadhaar e-KYC verification" mobile app developed by him.
The data theft was done by hacking into a government-run e-hospital server. Srivastava giving a hacking demo for the police also was doing rounds in the social media. Ola denied any involvement in the crime as Srivastava was an employee of Ola after the acquisition of Qarth. Srivastava also claimed that the X-Pay app ceased operations in March last year, post the acquisition by Ola.
The controversy also brought to light the vulnerabilities and risks that continue to cripple the Aadhaar system, despite the government's repeated assurance that Aadhaar data is safe. Post Srivastava's arrest, reports about Aadhar data theft from several government websites have emerged.
Sharad Sharma of iSPIRIT
Sharad Sharma, co-founder of Ispirit, a think tank for software products industry, was in trouble after his anonymous trolls against Aadhaar critics came into light.
In May, Kiran Jonnalagadda, an Aadhaar critic and co-founder of Internet Freedom Foundation (IFF), revealed that @Confident India, one of the anonymous accounts arguing in favour of Aadhaar and attacking its critics on Twitter, was actually being operated by Sharad Sharma.
Kiran had investigated the source of anonymous Twitter accounts and trolls against critics of Aadhaar. Sharad Sharma had created a group called Sudham to deal with critics of Aadhaar.
Sharma first denied his involvement but later apologised for the anonymous trolling on Twitter and using of uncivil comments. iSpirit later announced the shutdown of Sudham. The controversy intensified the long-standing debate over Aadhaar and its infringement on privacy.
Sriharsha Majety of Swiggy
Food delivery app Swiggy and its co-founder Sriharsha Majety were in a tight spot when a blogpost titled "Swiggy, A House of Cards" was published anonymously in July. In the article, four individuals, who claimed to have worked for Swiggy, wrote about the company's business practices.
They alleged that the company was cheating its restaurant partners by rapidly increasing commissions and violating contractual obligations and promises made to partners. Additionally, they accused that Swiggy was cheating users by planting good reviews on social media and deliberately hiding genuine reviews. They also said that the management was aiming to take the average commission rate to 30 per cent in 2022.
They claimed that the company had even lied to investors about its order volumes during its latest fundraise in May.
Majety responded to the allegations in another blogpost saying that the anonymous employees had come up with wrong data and details. He also shared Swiggy's growth numbers till January verified by external auditors before the fund raise.
Ritesh Aggarwal of OYO
Budget hotel aggregator OYO and its founder Ritesh Aggarwal were in news for the confusion over the proposed deal to acquire ZO Rooms. The speculations about the acquisition had started way back in 2015. It was reported that OYO was planning to acquire the smaller rival ZO Rooms in an all-stock deal.
Reports about discontent among the founders and the existing investors of ZO Rooms with regard to stock deal started coming up. ZO Rooms' website also was closed and reports said the deal was in its final stages.
OYO's investor SoftBank also had mentioned about the deal in its earnings report, though early investors of OYO were not happy about the deal. After two years of speculations, OYO recently confirmed that it was no longer involved in talks with ZO Rooms. It said that the company had explored a potential acquisition of Zo Rooms in 2015. But the non-binding term sheet for this deal was terminated in September 2016. However, Zo maintained that acquisition had happened in March 2016 and alleged that OYO was resiling from the terms of the contract.
Despite the controversy, OYO raised $250 million in September from SoftBank and then another $10 million from China Lodging Group.