Will Washington keep up the pressure on Pakistan for a longer time?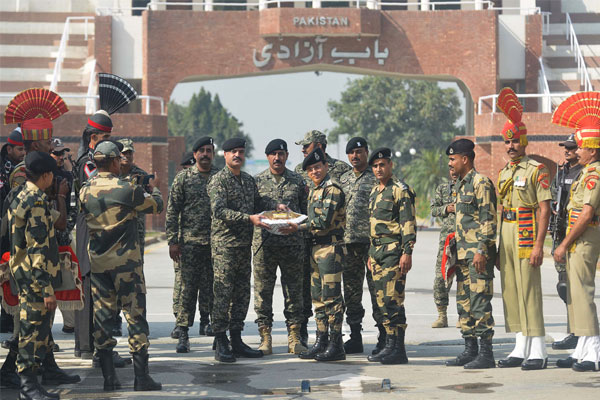 US-Pakistan ties have tended to oscillate at frequent intervals, but their disagreements have never lasted for too long or seriously battered the relationship. US President Donald Trump's sharp comments about Pakistan while announcing his new strategy for South Asia were among the strongest used against Pakistan by American leaders.
Trump had accused Pakistan of harbouring terrorists America was fighting, stating that this would have to change, as he declared a change in his government's approach in dealing with Pakistan. But it did not take much time for Trump to tone down his ire at Pakistan.
The release of American citizen, Caitlin Coleman and her Canadian husband, Joshua Boyle and their three children through a Pakistani security operation based on an American intelligence report changed the mood in Washington. The return of the kidnapped couple, who had suffered such horrific conditions, was taken as a big success for the Trump administration. The couple, who had been held captive for over five years were recovered from the terrorist Haqqani network through a surprisingly simple operation. Trump complimented Islamabad, saying that the Pakistani government "worked very hard" on the operation. "I believe they are starting to respect the United States again," he said claiming credit for the satisfactory rescue operation.
Pakistan's troubles with the US do not last too long as the Pakistani establishment is heavily invested in America, whether it is the government, the military or the security agencies; each have strong links in Washington. Trump's South Asian strategy left Islamabad stunned, evoking an angry backlash in Pakistan with public demonstrations, anti-American slogans and cancelling of official visits. What upset Islamabad was the premier role assigned to India by Trump, while ticking off Islamabad. Irate Pakistani commentators called for cutting off road access to Afghanistan through Pakistani territory. Pakistan provides the main access route from the Indian Ocean to Afghanistan for NATO forces. Pakistan had displayed its importance earlier when it blocked access to Afghanistan from November 2011 till July 20, 2012 after 24 Pakistani soldiers were killed in a US led airstrike.
Washington has for long overlooked Pakistani transgressions, turning a blind eye to Islamabad's support to jihadi elements even as it adversely affected American interests in Afghanistan. Islamabad has found ways to remind Washington of its strategic importance in the region, most recently through displays of closer ties with China. Washington has continued to provide aid and supply defence equipment to Islamabad even through periods of strained ties.
Incidentally, the rescue operation took place just as a delegation of defence and state department officials were to reach Pakistan where they were expected to further push Islamabad to take action against the terrorist groups.
How far will Trump take his new South Asian strategy, which was welcomed by both India and Afghanistan? While India is willing to increase its developmental assistance to Afghanistan, Defence Minister Nirmala Sitharaman made it clear to her visiting American counterpart that India would not send Indian troops to Afghanistan.
American officials have said that while the release was a positive development, one action does not constitute a reversal of long-term behaviour. But having taken the edge of Trump's anger at Pakistan, it is likely that Pakistan-US relations will slowly come back to normal, though some pressure would continue on Islamabad to crack down on terrorist groups. Islamabad is likely to take some action to reduce the visibility of jehadi groups active in Pakistan.
Pakistan has dealt with American anger many times, but what upset Islamabad about Trump's South Asian strategy was his focus on India, calling on India to increase its engagement with Afghanistan. Pakistan Prime Minister Shahid Khaqan Abbasi made his dislike obvious when he said that Pakistan wants "zero" Indian role in Afghanistan.
The talks between Pakistani and American officials were described as "the most frank and candid" between the two sides in recent years, according to Pakistani media reports. In another concession to Washington's focus on Afghanistan, Pakistani army chief Gen Javed Qamar Bajwa made a day-long trip to Afghanistan, a first since he took charge a year ago for talks on border management. Given Trump's unpredictability, it is a moot question whether Washington will keep up the pressure on Pakistan for a longer time.