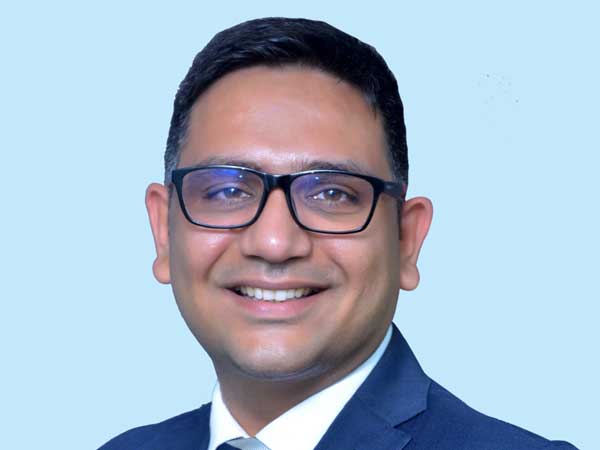 Coworking sector will disrupt traditional office leasing
India offers a great opportunity for coworking space operators to profit from rising demand for flexible, innovative and collaborative workspace designs. Although it currently represents only a small share of the total leasing demand – 2 million square ft coworking space transacted during the first eight months of 2018 in India — coworking operators are planning to lease 8 to 9 million square ft by 2020. Bangalore, Mumbai and Gurgaon are expected to take a lead in this market, according to an analysis by Colliers International.
The Toronto-based commercial realty advisory recommends occupiers, especially small and medium enterprises in India, to consider use of flexible space for their office requirements in order to benefit from an integrated networking environment, greater cost-effectiveness and more innovative workspace design. Arpit Mehrotra, Senior Director, Office Services (Bangalore & Hyderabad) at Colliers International India says that a coworking environment facilitates innovation and out-of-the-box thinking and helps businesses to innovate and remain competitive. In India, the startup wave and proliferation of SMEs has given rise to a new generation of entrepreneurs, digital nomads as well as freelancers. For new businesses and start-ups, a co-working facility provides a space of operation which helps them keep real estate costs low by saving on the fixed rental cost.
"With agility as the need for new age businesses, the coworking sector in India is gaining ground. It is not only disrupting the traditional office leasing play but coworking operators have also emerged as a significant occupier segment in service sector dominated cities such as Bangalore, Mumbai and NCR," says Mehrotra.
As the digital age advances and occupiers' requirements evolve, use of flexible office space is becoming more popular. Coworking space has ushered in a unique culture of collaboration in the workspace environment. Demand for coworking space has expanded to include not only startup occupiers but also large companies looking for additional space on a temporary basis and other occupiers with special space demands.
Mehrotra adds: "We believe occupiers can harness the potential of coworking space in different ways to mitigate rising rents and shortage of space in popular locations in cities such as Bangalore, Pune and Hyderabad."
According to Colliers the following are the key drivers of the space: Plug and play office spaces, cost savings for small businesses, flexibility of scaling up the operations while focusing on core business, social project teams within IT sector, a well established startup ecosystem, capability to serve multiple cities, alternative for swing spaces, engaging and energetic work environment and high level of infrastructure and amenities. Flexible workspace operators are integrating lifestyle, wellness and technology elements into their offerings to capture workplace trends and stand out in an increasingly crowded market.
Elaborating on fast emerging coworking trend in the country Mehrotra continues, "The majority of landlords are building flexible workspaces into their portfolios today. Most of the landlords are collaborating with service providers on revenue sharing/long-term lease models. While Indian players like Cowrks, Awfis, Smartworks, Innov8, 91 spring board and Workenstein are growing, multinationals like WeWork, Spaces and TEC are adding huge spaces into their portfolios as well. Cowrks and WeWork, The Executive Centre, Awfis, Regus are the largest in terms of brand recall, footprint, design of facilities and expansion plans.
Mehrotra says early signs of consolidation in this space are already visible with AltF Coworking recently having acquired Daftar India in Noida and One Co. Work having acquired IShareSpace to expand operations. Rampant consolidation is on the cards for the future of coworking industry in India as many operators will struggle to maintain the quality of product offering and be profitable.
In future, as the sector reaches its maturity stage, a lot of consolidation shall take place with major players acquiring the small individual players in the industry. However, for now, with the benefits coworking spaces offer to various stakeholders, the sector is expected to grow fast.
"In the backdrop of rapidly growing number of coworking operators, the coworking sector is set for consolidation going forward. They will have to resort to consolidation as the space is overcrowded already in India," Mehrotra predicts.
Colliers foresees that the concentration of coworking space will intensify further in Bangalore,  Mumbai, and Gurgaon due to the availability of adequate infrastructure and opportunities for startups in those cities. Hyderabad may also pick up the pace as companies such as Apple, Google and Amazon, have recently taken large office spaces in the city which will create further opportunities for startups and a few SMEs. Tier-2 locations, cities that have a high presence of technology companies such as Pune, Jaipur, Chandigarh, Ahmedabad and Kochi, should also witness the emergence of coworking hubs.
Micro, small and medium enterprises (MSMEs) should consider using coworking space to reduce financial commitments, especially during the period when they are still unsure about their product and growth plans. Large occupiers in technology, fintech and e-commerce industry should consider coworking space to fulfil the requirement of site offices in multiple locations. Organisations can also use coworking offices as transitional workspace until they get their own offices without compromising the quality and location of their preferred office space.
However, as the coworking office market is still in its nascent stage, the availability of large office spaces may be a concern. The growth of coworking space poses no threat to property developers. On the contrary, developers can capitalise on the high demand for functional, flexible working space. Indian developers such as K Raheja, RMZ Corp and Embassy Group are some of the frontrunners who appreciate the opportunities offered by coworking space. A strategic alliance between coworking operators, developers and investors will emerge as a new trend in India in the short to medium term. Going forward, both international and domestic coworking operators will establish a presence in the central and suburban districts of main cities, says a study by Colliers International.