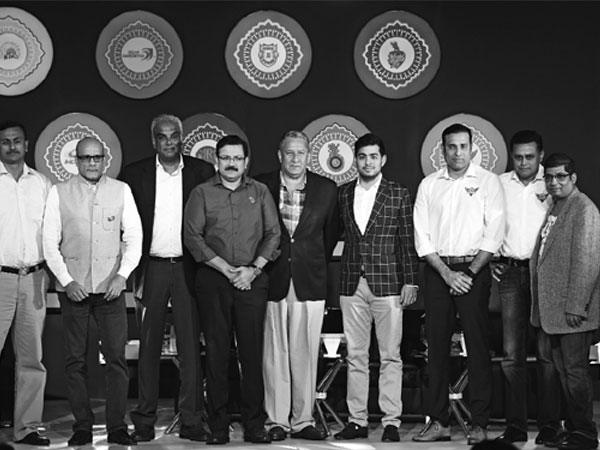 Waning fortunes, rising demand and frantic calculations for sale and purchase. IPL players auction is as much about the monies as about the game.

New year, new big monies. The pace has been set for the flow of top dollars to cricketers with the eight teams announcing the players that they will be retaining for the 11th edition of the Indian Premier League (IPL). As expected, Virat Kohli, the Indian captain and superstar leads the way with a Rs 17-crore package for a hectic two months of intense work. Close behind are India's most successful captain, Mahendra Singh Dhoni, and IPL's most successful skipper, Rohit Sharma, who will both take home Rs 15 crore each. Dhoni makes a much-awaited return to Chennai Super Kings (CSK), the team making a comeback after two years of suspension. Sharma will continue to helm the Mumbai Indians (MI), three-time champions.
Kohli thus becomes the league's highest-paid player ever, overtaking what Delhi Daredevils (DD) dished out for Yuvraj Singh in the 2015 season. Yuvraj had created an IPL record the previous edition itself as he was bought by Royal Challengers Bangalore (RCB) for Rs 14 crore, when in-exile Vijay Mallaya still called the shots. The Delhi franchise did one better by raising the bid to Rs 15 crore.
The retentions were more or less in line with expectations, barring one where RCB retained the uncapped player, Sarfaraz Khan for just Rs 1.74 crore. While it has surprised many, the strategy is a good one, as the team was not keen to throw the talented Khan into the pool and get into a bidding war which would have definitely raised his price much above this amount. Khan seems to have agreed to be retained at what is certainly a salary below market rate because of job satisfaction. He will continue to be in the company of Kohli as his captain, and the charismatic South African, AB de Villiers, one of the most devastating batsmen in the T20 format. Also, a good performance in this season under Kohli should provide him with a strong foundation to milk the market in the future.
The price points that have been revealed in the retention strategies suggests what kind of bidding is likely to play out when the remaining players go under the hammer on 27 and 28 January. With just 18 players being retained by the eight franchises, each team will be buying around 20 players more on an average. With David Warner being kept back by Sunrisers Hyderabad, and Rajasthan Royals opting for Steve Smith, there are still three slots for captains open in Kolkata Knight Riders (KKR), Kings XI Punjab (KXIP), and Delhi Daredevils (DD).
For buying these 160-odd players the remaining total purse is Rs 443 crore with the eight teams. Of these, KXIP and RR with Rs 67.5 crore each will enter the auction with the maximum stack on the table. Between these two, RR will have an edge while bidding for the best from the pool as they already have in Smith a captain around whom they can build a team, while KXIP, though having to pay a salary of only Rs 6.75 crore for Axar Patel, has Rs 12.5 crore deducted as per retention rules from the Rs 80-crore purse available to them.
The Royals, the second team which was banned for two years, will be building a fresh team altogether. With Smith leading from the front, it is likely that they might change what has been a misplaced 'moneyball' strategy during the eight years they competed. When the team won the inaugural IPL in 2008 on the back of superlative performances from non-stars and rookies led by Shane Warne, the media pasted this label on them, which they adopted and tried to rise up to every season. But as the next few editions revealed, the lack of high impact T20 stars in the team affected their run, and they couldn't repeat their initial success.
The player that Smith would want, and RR should be gunning for, will be the second-highest salaried player in IPL, if not the highest, if the bidding war for him enters uncharted territories. We are talking about the England all-rounder, Ben Stokes, who was the most impactful player of the 2017 season. Stokes, though banned by the England and Wales Cricket Board (ECB) for an alleged assault during a night out in Bristol last year, has been given permission to participate in the coming edition.
Stokes came into his debut IPL with a huge reputation and price tag of Rs 14.5 crore which the Rising Pune Supergiant (RPS) owner, industrialist Sanjiv Goenka, splurged on him. RPS had a dismal season in 2016 and spent everything they had on Stokes with an aim to turn around their fortune. Initially it seemed like a foolish move, but once Sto­kes found his rhythm, he, in some games single-handedly, took RPS home. The team almost won the trophy, losing by just one run the finals. Please note that Stokes could not play the finals as he had to return for country duty.
This is one player many a team would like to have, but with half of them already retaining key all-rounders, the battle would be between the remaining four franchises. There are rumours of Goenka buying a majority stake in RR doing the rounds. If the deal goes through one can be assured that the team would be leading from the front in acquiring Stokes and no price will be a barrier. Even if it doesn't, it will be money well-spent for RR, as apart from getting the best all-rounder in their team, it would provide the fillip to a team plagued by controversies throughout its existence.
With every team also having 2-3 retention cards, depending on the number of players they've retained, it will be interesting to see how the value of some key stars drop. The franchises which haven't retained them are making calculated assumptions that their market value is not the same as it was before and would be looking at retaining them at a lower price, or even at base price. Think Gautam Gambhir for KKR. The franchise's successful captain hasn't been retained, but is very likely to be bid for by the Delhi or Punjab teams, who both need a captain. If either of them let him pass, then it is an easy picking for KKR. It could be a similar harsh story for many more superstars of the yesteryears, come January end.
(The author is a co-founder of SportzPower)